Lena Waithe And Alana Mayo Were Secretly Married? The Couple Called It Quit After A Month Of Announcing Their Wedding!
Lena Waithe and her wife Alana Mayo announced their divorce. The American actress Lena and her wife Alana kept their wedding far from the media and people for a long time.
The actress announced that she tied the knot with her long-time love Alana at a secret wedding. But after two months of the announcement, they again came to the media to announce they are ending their marriage.
Lena Waithe and Alana Mayo splitting up?
The American actress tied the knot with her wife Alana in 2019 after three years of dating. They kept their wedding secret and far from the media and the internet. Just after two months of revealing their marriage they two came to the media to give the joint statement for their splitting. In the statement, they said:
"After careful thought and consideration, we have decided to part ways. We have nothing but support for one another and ask that you respect our privacy during this time."
However, just a week before the news of their split, the actress talked about her wonderful married life in the interview. She mentioned she has a very interesting married life with her wife.
At the time, she also revealed she and her wife are looking for the perfect balance on their married life. Meanwhile, after a week they came to the media to announce their separation.
You may also read- Do you know that women in Mauritania celebrate their divorce!
Secret wedding on Lena and Alana
The Lesbian couple read their vows right in front of late gay activist Harvey Milk. She also mentioned it was her wife's idea for the wedding. Furthermore, the actress also disclosed she proposed Alana to be her wife on Thanksgiving Day in 2017 while on vacation in Tokyo.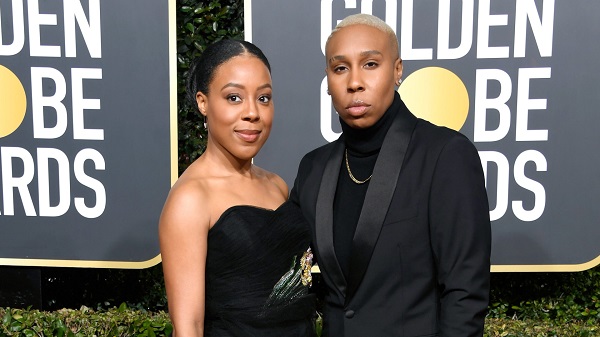 The Amerian actress Lena and her wife Alana kept their wedding very secret and did not disclose until she made her appearance on 'The Ellen Show'. In the show, she made the official announcement for her nuptials.
In the show, the actress stated:
"We snuck and did it, you know. We didn't really make any announcements or a big, you know."
John Legend who was also the guest on the show showed the picture of the couple for which the actress gushed that is her wife adding up she is beautiful. Furthermore, she also gave some inside details about her relationships on the show.
She stated:
"We went to San Francisco. We went to the courthouse and got married right in front of Harvey Milk's bust. It was her idea like all good things are, and she was just driving and she saw the courthouse and she said, 'We should get married there,' and I said, 'Cool, I'm down.'"

Lena continued:
"It was a humbling day, you know, to marry someone so amazing, but also to really appreciate all the work that so many people have put in for us to be able to do that. Everybody should be able to do that."
You may also read- Reba McEntire happy of the way she handled her 2015 divorce with Narvel Blackstock!
Source: US Weekly, Yahoo News, E!Online, PEOPLE, ET Online