Leni Klum Defends The Controversial Lingerie Photoshoot She Did with Her Mom Heidi Klum!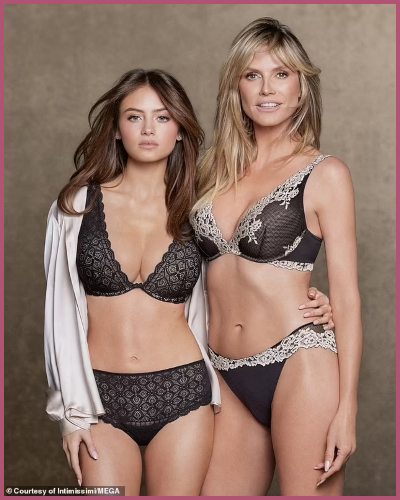 Leni Klum is responding to fans who are criticizing her lingerie photoshoot that she did with Heidi Klum.
The young model and the 90s supermodel posed together for an Italian lingerie brand Intimissimi.
Leni revealed that she was happy with the photo shoot and doesn't care what others think of it.
---
Leni Klum is happy with the lingerie photoshoot she did with her iconic mom Heidi Klum
Leni Klum finally opened up about the backlash she received for doing a photo shoot in lingerie with her mom Heidi Klum.
The mother-daughter duo who posed for the Italian luxury brand Intimissimi faced a lot of criticism from fans on social media. The 18-year-old, however, said it didn't affect how she feels about the photoshoot.
Leni, who recently moved to New York City from California for the college said:
"I honestly didn't lool at a lot of the recations. I am overall happy with the campaign and I had an amazing day with my mom.'
The young model also said that she thought the photos turned out great and she had a great time.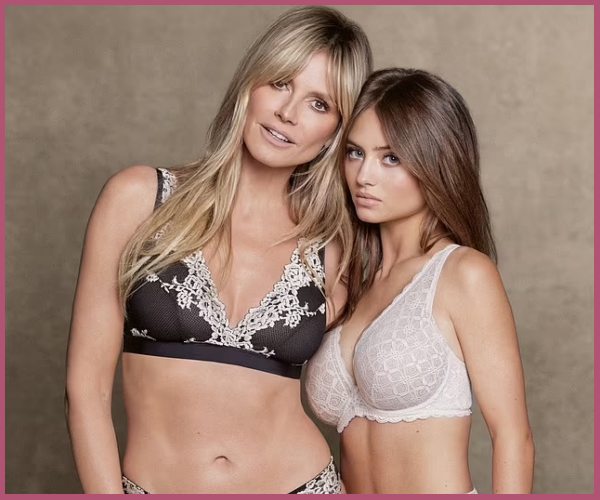 Leni, who thinks her mum is her inspiration said that she doesn't pay attention to negative feedback and is grateful that she got a chance to work with her mother.
At her  mom's recent Halloween party, Leni said:
'Just the advice she gives me, the way she works, everything about her, I can go on and on,'

I love shooting with her.' 
Also, Read Heidi Klum's 19-year-old Daughter Shares A Kiss With Boyfriend Aris Rachevsky on Girlfriend's Day!
Netizens accused Heidi of sexualizing her young daughter
Earlier this month, Howard Stern labeled the duo's lingerie campaign inappropriate on his SiriusXM show. He said:
'I looked at it and I thought, 'This is so f**king' out of line. It is so inappropriate. But you can't stop looking at it,'
The radio and TV personality sexualized the shoot and added:
'It looks like a guy's [personal] fantasy. They're kissing and they're holding each other. And they're frolicking.' 
Many fans on Twitter felt the same and slammed Heidi for doing such a photo shoot with her young daughter. One user tweeted:
'Sexualizing your daughter the moment they turn legal is weird.
Another one added: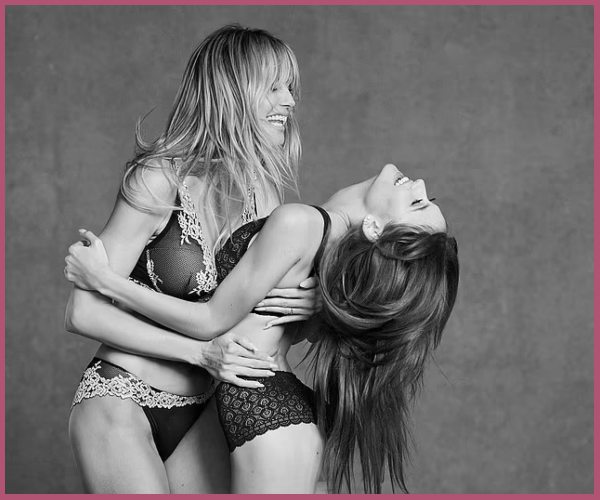 'I wouldn't model sexy lingerie with my mom,' 
But there were also fans who defended the shoot and said that the campaign was classy and their suits had more coverage than other lingeries.
A supportive fan wrote:
'Her daughter is 18…legal…they're both GORGEOUS & the only reason for the negative comments is 100% pure jealousy!'
Hayo was the director of the shoot and launched it on October 10 in Los Angeles.
Heidi shares Leni with her Italian ex-Flavio Briatore. She was later adopted by singer Seal in 2009  after he married her mom in 2005.
Also, Read Leni Klum looks Breathtaking in her Mother Heidi Klum's 90s Dress!