Leni Klum looks Breathtaking in her Mother Heidi Klum's 90s Dress!
Leni Klum turned heads as she attended prom in her Mom's vintage dress.
The dress was the same that Heidi wore while attending an event in the 90s.
The 18-year-old shared a picture of herself wearing the black strapless dress on her Instagram handle.
---
Leni Klum knows how to slay in her mom's old dress
Having a supermodel mum is always very fun when it comes to taking cues for fashion and style. And if you're Leni Klum, you might get to borrow Heidi Klum's dresses as well.
The 18-year-old daughter of one of the best supermodels in the world broke the internet while donning her mother's little black dress for her prom.
Leni took to her Instagram to share pictures of herself in the strapless midnight black midi dress accessorized with a sparkling necklace and bedazzled black handbag. She did subtle makeup that made her look naturally beautiful.
Also, Read Heidi Klum, 45 gets engaged to fiance Tom Kaulitz, 29 on Christmas eve!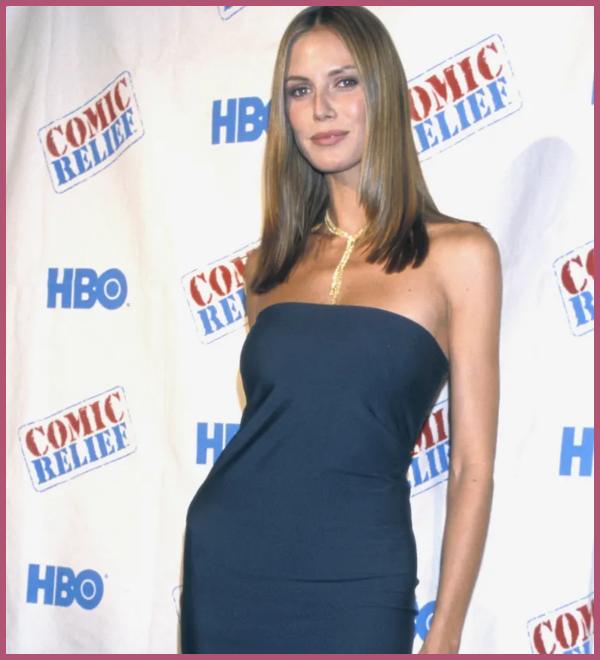 Her mother, Heidi originally wore the dress at a Comic Relief event in 1998.
Why did Leni Klum have to wait to become a model?
Just like her mother, Leni Klum is also a model by profession. The 18-year-old is already a well-known face on the internet.
Leni was born to Heidi Klum and her former partner Flavio Briatore. Her mum married Seal when she was just 2 months pregnant.
Seal later adopted Leni and became her father.
Looking up to her mum, Leni always wanted to be a model. But Heidi made her wait till she was big enough to understand the industry.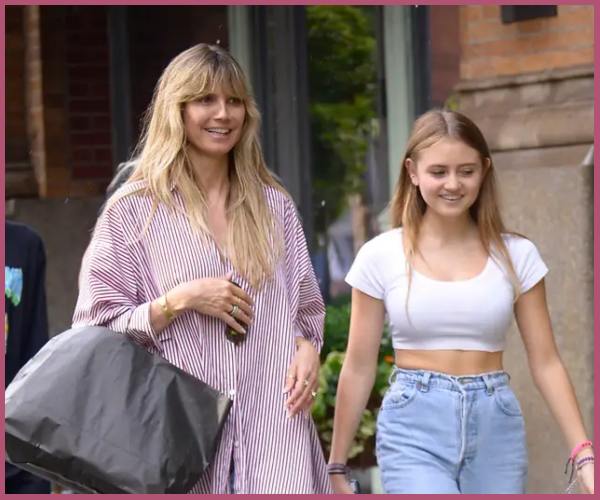 While giving an interview, the young model said:
"The first [modeling] offer came when I was only 12 or 13 from a brand I liked to wear, Brandy Melville."

"At that time, I begged my mother, but no chance. Now I understand that it would have been too early."
It was only after she turned 18, that her mother gave her permission to be a model.
Also, Read Moving On!! Heidi Klum Captured Kissing Her New Boyfriend; Who Is He? Find Out More Details About Her Boyfriend And New Relationship
On revealing why Heidi made her daughter wait till 18, she said:
"Obviously, as a mother, [I want my] child to do what she wants to do."

"The industry is great and I love it, and I've been in it for over 20 years but it's also … a lot of traveling – it's different. You have to be a strong person, especially as a woman you have to be very strong."