Leona Lewis Welcomes 1st Baby with Husband Dennis Jauch!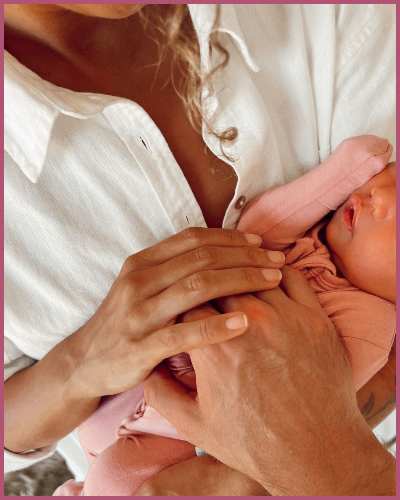 Leona Lewis welcomed her first baby with her husband Dennis Jauch on July 22, 2022.
Baby Carmel Allegra is the newborn daughter of Leona and Dennis Jauch.
The Bleeding Love singer from Canada is excited to announce the arrival of her baby girl.
---
Canadian singer Leona Lewis, 37 is a mom-to-baby daughter Carmel Allegra!
Leona Lewis is enjoying the arrival of her daughter with husband Dennis Jauch
Leona Lewis announced that she is the mother of her husband Dennis Jauch's baby on August 2, 2022. She then captioned a sweet photo of herself holding her and Jauch's baby angel.
"And then there were three ?Our little Carmel Allegra arrived 22.7.22 ?."
Canadian singer Lewis first announced her pregnancy in March and couldn't be more excited to expand their brood. Her german born choreographer husband Dennis Jauch then wrote,
"Biggest gift I could've asked for coming this Summer ❤️ You're one hot a** Mama @leonalewis"
About her Pregnancy journey, Leona Lewis recalls her belly button and says,
"There are so many emotional, physical, personal, and professional changes to embrace and as I write this I'm thinking of all the mums and dads out there that go through so much to bring precious little ones into the world."
Also, Read CNN Early Start Anchor Laura Jarrett is Mother to Daughter June Tahay!
Relationship Timeline of Leona and Dennis Jauch
Leona Lewis, the X Factor alum first met with Dennis Jauch in 2010 when he was a backup singer on her tour, The Labyrinth. She was in a romantic relationship with her professional dancer partner Dennis Jauch since 2010.
She got engaged when Dennis popped the question after their eighth anniversary in August 2018. The star who debuted through Walking on Sunshine, Lewis got married to her choreographer beau in an Italian ceremony held at Sting's 16th century, 865-acre, Il Palagio estate.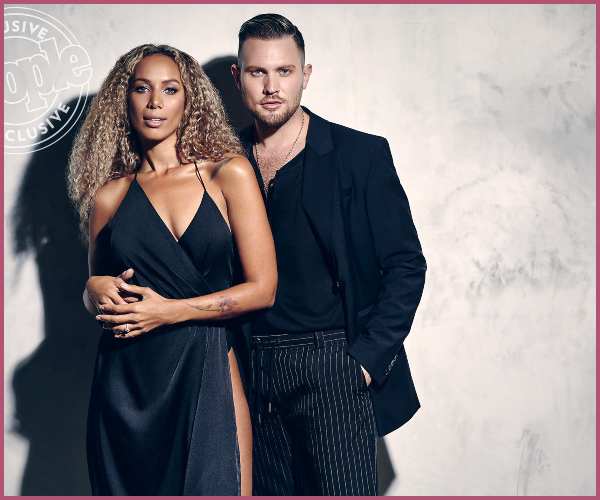 Also, Read Sharna Burgess Shares Photo of Her C-Section Scar After Giving Birth to Her First Child!
Who is Leona Lewis?
Leona Lewis is a British singer who debuted with the album Spirit. Her single I See You is also featured in the film Avatar. As an actress, she has a recurring role in the American television series The Oath (2019).
Lewis is a multi-award-winning singer who bagged two MOBO Awards, an MTV Europe Music Award, and two World Music Awards. Not only did she win awards but she is also a six-time BRIT Award and three-time Grammy Award nominee.
Also, Read Ballet Dancer Misty Copeland Secretly Welcomed First Baby 3 Months Ago!