See how Leonardo DiCaprio and Gigi Hadid are getting Cozy after Sparking Romance Rumors!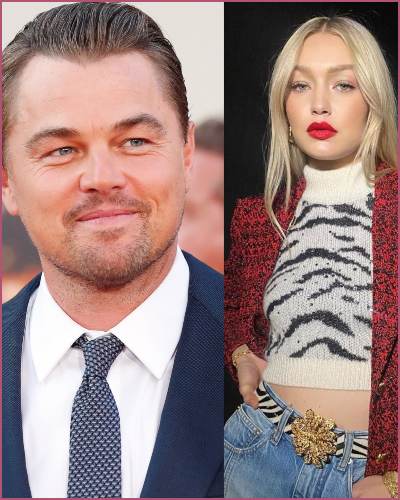 Is it a new Hollywood couple in the town? Gigi and Leonardo DiCaprio are getting to know each other in a cozy way. 
Seems like Leonardo DiCaprio is ready to date someone older than 25 this time. 
Leo was previously reported for eying on the model after breaking up with GF of 4 years.
---
Gigi Hadid, 27, and Leonardo DiCaprio, 47 were getting closer as snaps were found. Leo was putting his hands around the model at times while his eyes were still lost in hers.
Photos of Gigi and Leonardo getting cozy in New York
Sources say that DiCaprio and Gigi are likely seeing each other. The couple was hanging out with friends but were taking time for each other even more. Though Gigi claimed earlier neither of the two wants to be in a relationship at the moment.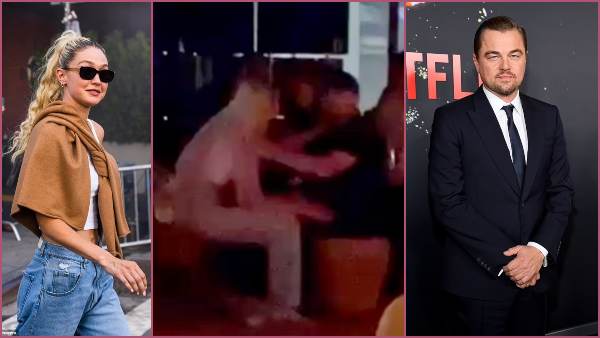 Probably, the new couple DiGi are taking it slowly and gradually. Many questions are raised about their budding bonding, which might blossom into a beautiful relationship.
They were partying at DiCaprio's pal Richie Akiva and Darren Dzienciol at a loft in Soho on September 10, 2022. While the spy who reported shared the snaps with Daily Mail,
"Leo was with his guy friends and Gigi was with her model friends and they were all hanging out at a table."
Also, Read Is Leonardo DiCaprio hitting on Gigi Hadid after splitting with Camila Morrone?
Is Leonardo DiCaprio breaking his streak of dating women who are less than 25 years?
As Leonardo and his new beau Gigi are getting to know each other, fans are wondering if DiCaprio will break his streak of dating women who are less than 25 years.
Gigi reportedly would be the oldest woman who DiCaprio will date as she is 27. While sources come to disclose,
"[DiCaprio] is not someone who is in-and-out of relationships. He doesn't jump around hooking up. They are taking it slow."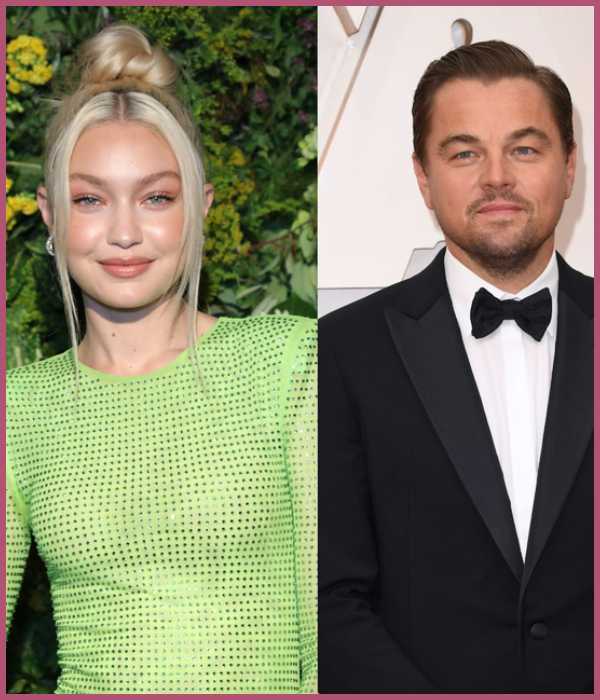 Months after breaking up with 25-year-old Camilla Morrone just before her 25th birthday, DiCaprio is hitting on GiGi. While the public is speculating about their relationship someone anonymous said,
"Gigi and Leo have hung out multiple times and are into each other. Gigi thinks he's a really cool guy. Majority of their hangouts have stemmed from being in the same social circles at various parties."
Briefly, Gigi Hadid had moments with the Titanic star after she appeared at The Daily's Fashion Media Awards. Gossips around the nooks suggest Gigi and Leonardo are a couple!
Also, Read Who is TOWIE star Harry Derbidge dating? He Never Felt This Special!