Leonardo DiCaprio: his New York City long visit, his self-styled fanny pack and his career's next venture! Know on it here!
Leonardo DiCaprio at L and W Oyster restaurant
American actor and producer Leonardo DiCaprio was seen on 17th July 2017 at L and W Oyster Bar in New York City.
He was with a group of friends there and was having an early dinner at that place. Leonardo DiCaprio finished his dinner and was seen outside the restaurant having a chat with a blonde lady.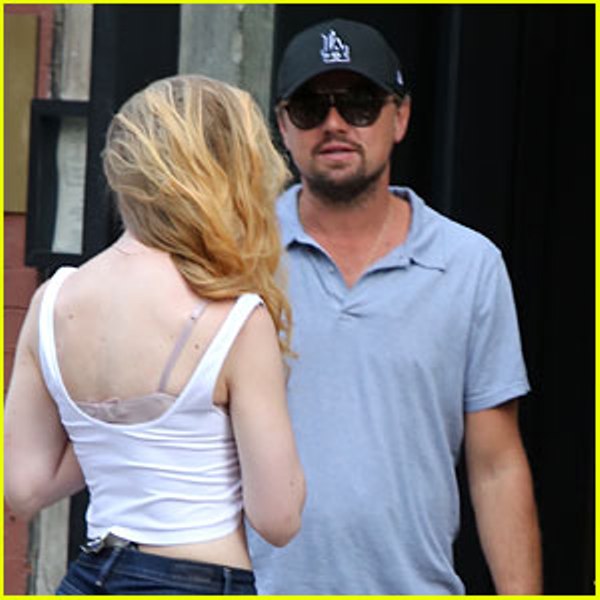 Leonardo DiCaprio has been sighted at New York City for more than a week now. He is there to attend the pre-formula E New York City Prix events.
You may like to read The current whereabouts of the ex-girlfriends of American actor Leonardo Dicaprio!
The purple plastic bag mystery!
Leonardo DiCaprio was spotted over the last weekend taking a stroll in New York City. He was in a casual outfit. He had his cargo shorts, a gray V-neck shirt, a hat, sunglasses, gold chain and a sweater tied around his waist. He had worn white canvas shoes with yellow laces. Two things were striking in Leonardo DiCaprio's attire and look:
One was the purple plastic bag which the environment activist had hooked up with his sweater he had tied to his waist. The bag served like a fanny pack and had something soft in it. The content of the home-made bumbag is a mystery.
One can only guess what the bad would be containing-are there newsboy caps, shirts, some other accessories, or is it his next blockbuster script. No one knows! But it did make global news.
But what was worrying is that Leonardo DiCaprio is an environmental activist. He has time and again spoken against the use of plastic bags and the ban of plastic.
In 2008, Leonardo DiCaprio has asked his fans to pledge to not use plastic bags. In 2016, Leonardo DiCaprio had advocated and rallied for a ban on the distribution of the single-use grocery bags in California.
So with all this lobbying for recycling and ban of plastic objects, how it is that Leonardo himself is using the plastic bag? Does it mean that plastic bags can be used as fanny packs?
We will have to know the answers!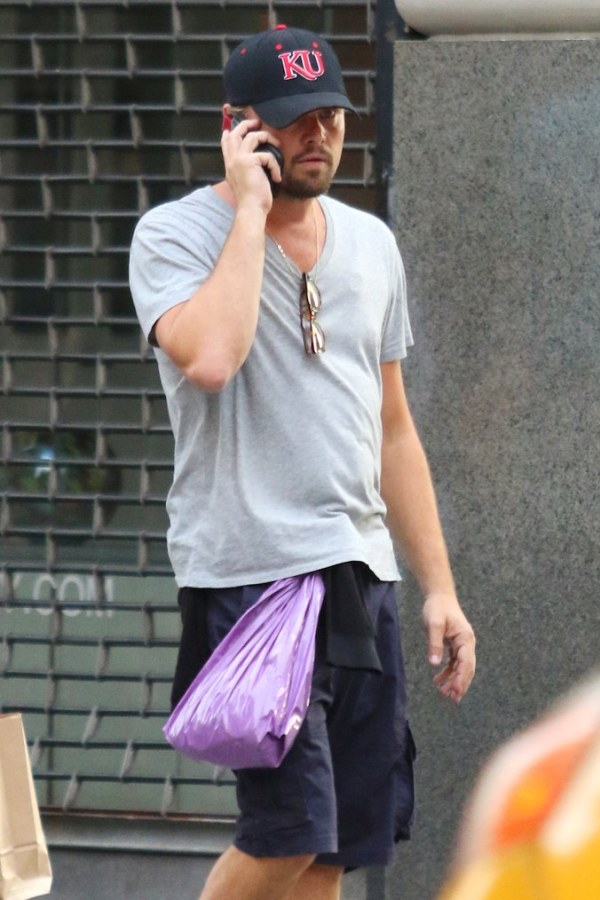 The second thing noticeable in him was the small rounded object under the left and upper side of his shirt. It looked like a heart monitor. Is it something to be concerned about?
A source told Entertainment Tonight that the circular object was indeed a heart (Holter) monitor, but it was employed as part of a simple routine check-up.
There was nothing grave or serious matter in use of this medical gadget. His fans can be relieved that the actor does not have any life-threatening problems which prompted him to use the device!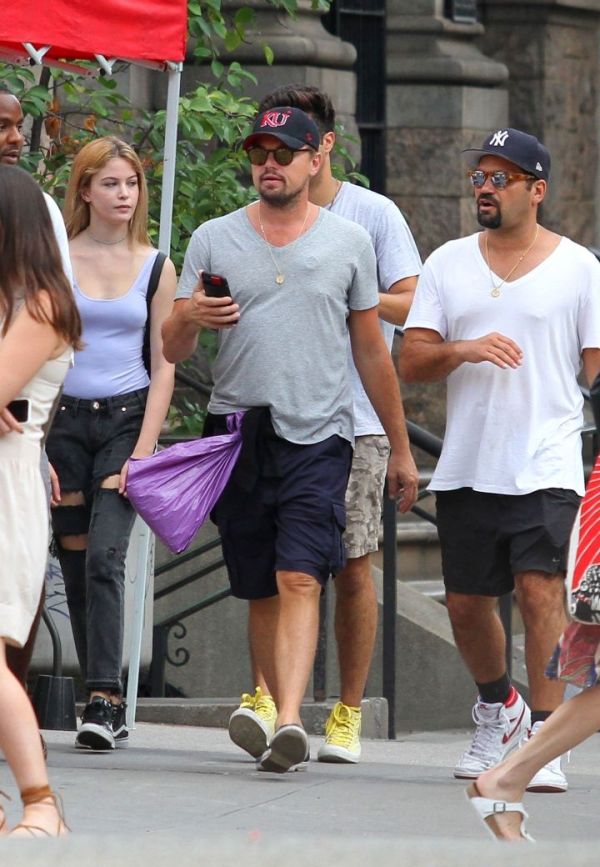 Leonardo DiCaprio's upcoming project
It is learned that DiCaprio would be starting his next venture which is an adaptation of the book 'Killers of the Flower Moon'. Last year, Imperative Entertainment has acquired the rights for the film adaptation of this book for $ 5 million.
Besides, Leonardo DiCaprio, director-screenwriter Martin Scorsese would also join the creative team. These two highly talented personalities had last teamed up for their 2013 movie 'The Wolf of the Wall Street'.
Italian-American actor-director Robert De Niro is also expected to be on board.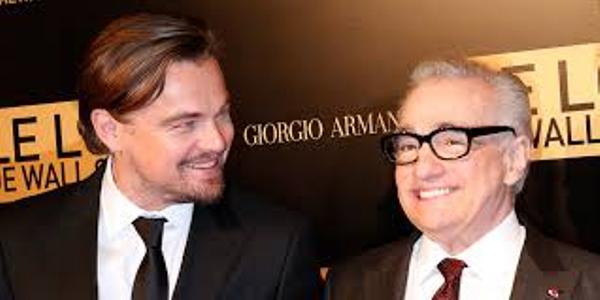 The story is based on a true crime drama. The author David Grann has in this book documented a series of murders of the Osage Indian tribe in 1920s Oklahoma. J.Edgar Hoover was credited for the investigation of these murders.
The making of the film is still in its early pre-production phase. Oscar-winning writer Eric Roth is part of the team and it is believed that the production would commence once Martin Scorsese finishes his film 'The Irishman'.
Also read Leonardo DiCaprio and his model girlfriend Camila Morrone enjoy an European vacation!
Short bio on Leonardo DiCaprio
Leonardo DiCaprio is an Oscar-winning versatile actor. He is an actor/producer and an environmentalist. Additionally, he is the founder of Leonardo DiCaprio Foundation. Presently, he is notably famous for films like "Titanic," "The Wolf of Wall Street," "Blood Diamond," "The Aviator," and others. His nicknames are 'Leo' and 'Lenny D.' He won Oscar for his role in "The Revenant" in 2016. More bio…