Leonardo DiCaprio Net Worth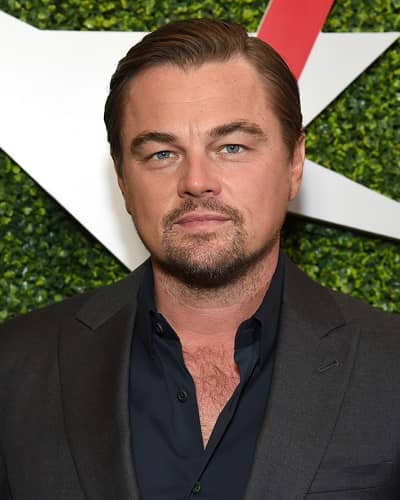 As of 2022, Leonardo DiCaprio has a Net Worth of $300 Million. 
Titanic netted Leo $40 million after grossing $3 billion globally at the box office, on DVD, and in syndication.
He has also made tens of millions of dollars through endorsements, real estate transactions, and venture capital stakes.
---
What is Leonardo DiCaprio's Net Worth and Salary? (Updated 2022)
Leonardo DiCaprio is an actor, producer, philanthropist, and campaigner from the United States. Leonardo DiCaprio has a $300 million net worth. DiCaprio made more than $300 million from wages and backend points alone in the 25 years between 1995 and 2020. For example, despite earning only $2.5 million in base salary from 1997's Titanic, he ultimately earned $40 million thanks to a 1.8% cut of gross backend points. He has also made tens of millions of dollars through endorsements, real estate investments, and venture capital stakes.
The Oscar-winning actor, who has appeared in films such as "This Boy's Life," "What's Eating Gilbert Grape," "The Basketball Diaries," "Romeo + Juliet," "Titanic," "Catch Me If You Can," "The Aviator," "The Departed," "Revolutionary Road," "Inception," "The Revenant," and "The Wolf of Wall Street," began his acting career 30 years ago, when he was fired from the cast of "Romper
Fortunately, that somewhat unlucky start did not deter him from pursuing a career in acting, and as a young teen, he worked steadily, appearing in commercials and guest-starring roles on various television shows. He gained prominence after appearing in a recurring role on "Growing Pains," and he made his breakthrough in 1992 with his critically acclaimed performance in the film "This Boy's Life." He has literally never stopped working since then, and he is currently in pre- or post-production on three projects, with three more in development.
| | |
| --- | --- |
| Net Worth: | $300 Million |
| Date of Birth: | Nov 11, 1974 (48 years old) |
| Place of Birth: | Los Angeles |
| Gender: | Male |
| Height: | 6 ft (1.83 m) |
| Profession: | Actor, Film Producer, Television producer |
| Nationality: | United States of America |
KEY FACTS
Made $300 million from film salaries between 1995 and 2020
Has earned at least $100 million from endorsements
Backend points on Titanic resulted in a $40 million payday
Has donated and/or raised more than $80 million for charity
Owns $100 million worth of real estate
Owns a 104-acre private island in Belize
Early Life
Leonardo started his start in Hollywood as a child, appearing in a few commercials and television parts. A breakthrough came when DiCaprio, then 14, landed a Mattel commercial for the company's Matchbox cars. He appeared in advertisements for Bubble Yum, Apply Jacks, Kraft Foods, and many more businesses as a teenager. Leonardo was immediately cast in television roles. He had guest appearances on The New Lassie, The Outsiders, and Roseanne. He appeared in 12 episodes of Parenthood before moving on to 23 episodes of Growing Pains.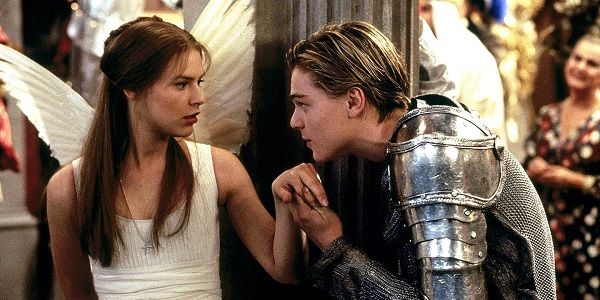 Ascend to Success
Leonardo made his feature debut in Criters 3 in 1991. In 1993, he landed the lead part in the movie This Boy's Life, for which he received widespread acclaim. Leonardo was nominated for an Academy Award for best supporting actor for his performance in What's Eating Gilbert Grape? Dicaprio has also received praise for his roles in the powerful dramas Total Eclipse and The Basketball Diaries. DiCaprio featured in William Shakespeare's Romeo + Juliet, which made $147.5 million worldwide in 1996.
Following this accomplishment, James Cameron directed the 1997 blockbuster Titanic. Titanic finally broke all box office records, won numerous accolades, and cemented DiCaprio's position as a leading man. DiCaprio went on to star in a number of blockbuster films, including Steven Spielberg's Catch Me if You Can ($352 million worldwide), Christopher Nolan's Inception, and the award-winning Revolutionary Road.
He has appeared in various films directed by Martin Scorsese, including Gangs of New York ($193.7 million globally), The Aviator ($211.7 million worldwide), The Departed ($289 million worldwide), Shutter Island ($294.8 million), and The Wolf of Wall Street ($392 million). J. Edgar, Django Unchained, The Great Gatsby, and The Revenant are among the films in which DiCaprio has appeared. Producer credits for DiCaprio include The Aviator, Orphan, Runner Runner, and The Wolf of Wall Street.
In 2016, he received an Academy Award for Best Actor for his performance in The Revenant. DiCaprio has also received Golden Globe nominations for Best Actor for his roles in The Aviator, The Wolf of Wall Street, and The Revenant. It was announced in 2017 that DiCaprio would play the title role in Martin Scorsese's film Roosevelt.
Leonardo's films have grossed over $7 billion worldwide.
How Much Did Leonardo DiCaprio Make Off Titanic?
Leonardo had a base salary of $2.5 million for Titanic. In addition, he wisely secured a 1.8% share of gross sales backend points. Leo's overall take on Titanic was $40 million after the film grossed $3 billion worldwide at the box office, on DVD, and in syndication.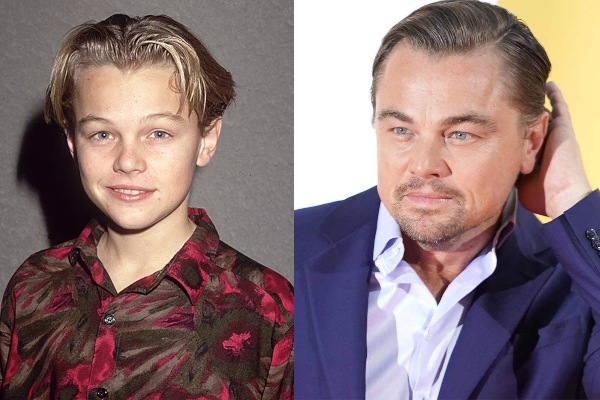 Leonardo DiCaprio Salary Highlights
Leo's largest early payday was $1 million for The Basketball Diaries in 1995. The success of Titanic enabled Leo to collect a $20 million fee for The Beach in 2000. He earned a base salary of $10 million for Gangs of New York. He subsequently earned $20 million for each of his subsequent films, Catch Me If You Can, The Aviator, The Departed, and Blood Diamond. Leo secured gross percentage points for the 2010 Inception, allowing him to earn slightly about $60 million. Leonardo made at least $300 million in box office earnings and bonuses between 1995 and 2020. Both he and Brad Pitt took wage cuts to $10 million (down from $20 million) to feature in Quentin Tarantino's 2019 Charles Manson film. Once Upon A Time Time In Hollywood.
For the 2021 Netflix movie Don't Look Up, Leonardo earned $30 million.
Highest-Paying Roles
Below are 11 of Leonardo DiCaprio's highest-paying film roles to date:
#11: Gangs of New York – $10 million
#10: The Beach – $20 million
#9: Catch Me If You Can – $20 million
#8: The Aviator – $20 million
#7: The Departed – $20 million
#6: Blood Diamond – $20 million
#5: The Great Gatsby – $20 million
#4: The Revenant – $20 million
#3: The Wolf of Wall Street – $25 million
#2: Don't Look up – $30 million
#1: Inception – $59 million
Total = $264 million
Endorsements and Investments
Leonardo has been the face of Tag Heuer watches for many years, mostly in print advertisements. He has sponsored numerous brands internationally. In Japan, for example, he has appeared in advertising for Jim Beam. He also participated in a commercial for a Japanese credit card business, for which he allegedly received $5 million. In 2017, he was named brand ambassador for the Chinese electric car manufacturer BYD. He was an early investor in Beyond Meat, a vegan artificial meat startup that went public in May 2019 at a $4 billion value. Unfortunately, by the middle of 2022, BYND's valuation had dropped below $1 billion.
Leonardo DiCaprio Foundation
The artistic mogul has a long history of donating to a wide range of causes, and he is no stranger to assisting the less fortunate. This actor has left a trail of various charities that have benefited greatly from his selflessness and generosity, including Declare Yourself, Feeding America, Global Cool, Global Green, Pediatric Epilepsy Project, and many more.
Following the success of Titanic, Leo formed the Leonardo DiCaprio Foundation, a non-profit organization dedicated to environmental causes, in 1998. To be more specific, "to promote and sustain the long-term vitality of all Earth's people." The organization supports efforts in integrated ingenuity that helps to protect wildlife while also restoring harmony in unbalanced ecosystems and communities through various collaborative partnerships. His foundation has given away more than $80 million to fund more than 70 highly successful projects in over 40 countries since its inception.
DiCaprio pledged $15 million in donations to a number of environmental organizations dedicated to diverse conservation projects throughout the world in July 2015. Beneficiaries of this project include cutting-edge groups dedicated to innovation and environmental preservation, as well as those that empower indigenous communities to maintain and protect their natural resources. Inspired by Al Gore's efforts and his campaign against global warming, DiCaprio has decided to step up his own efforts to assist those working on the most important concerns in global conservation. Contributing to the ability of organizations such as National Geographic Pristine Seas, an organization dedicated to preserving the seas, and ClearWater, an organization dedicated to protecting millions of acres of tropical rainforest in Ecuador, to achieve more aggressive goals in a much shorter period time.
Real Estate
Leonardo DiCaprio is a real estate developer. Add it all up, and Leo's real estate holdings (including the private island described in the following paragraph) are worth at least $100 million.
He spent $1.6 million on his FIRST beachfront Malibu property in 1998. He attempted to sell this house in 2015 for $11 million but ultimately decided to lease it for $25-50,000 per month instead. Leo eventually sold this home for $10.3 million in November 2021, $300,000 more than its most recent asking price.
Leo owns at least two other coastal properties in Malibu, one of which he paid $23 million for in 2016.
He has several mansions in Southern California, including two in Hollywood Hills, three in Malibu, and two in Silver Lake.
In 2014, he spent $5.2 million on Dinah Shore's former Palm Springs mansion.
He paid $23 million for an undeveloped tract of land in Malibu in 2017.
In September 2021, Leo paid just under $14 million for a Malibu mansion on a bluff overlooking the ocean.
He owns two New York City apartments. The first is a 2.5-bedroom bachelor pad he paid $10 million for in 2014.
The second apartment is the result of two side-by-side purchases in one building, totaling $11.7 million in two transactions.
Leonardo paid $9.9 million for a Beverly Hills home in December 2021.
Private Island and Eco Resort
Leo invested $1.75 million in 2005 to purchase a 104-acre private island in Belize. He left the island virtually unspoiled for many years before announcing in 2016 that he would be converting it into an eco-friendly private resort called Blackadore Caye (which is also the name of the island). According to the most recent plans, Blackadore Caye will include 36 bungalows and 36 estate-style homes for private sale. All of the homes and island facilities will be powered entirely by renewable energy, leaving no carbon footprint. The private homes are expected to sell for between $5 and $15 million each.