Where is Lepa Brena now? Know about this Serbian popular singer and her career and relationship status?
Lepa Brena is the great singer and best selling female recording artist of former Yugoslavia.
Lepa Brena and her early life
The famed singer Lepa Brena was born as Fahreta Jahić on 20 October 1960 in Tuzla, SR Bosnia and Herzegovina, former Yugoslavia. She belongs to a Bosniak family and grew up in Brcko. Lepa comes from a Muslim household and her parents were Abid Jahić and Ifeta Smajlovic. She was the youngest of three children of her parents. Her elder sister is Faketa and elder brother is Faruk. When the Bosnian war began in 1992, her sister escaped to Canada and resides there now. Brena was staying in Belgrade since 1980 and continues to reside there.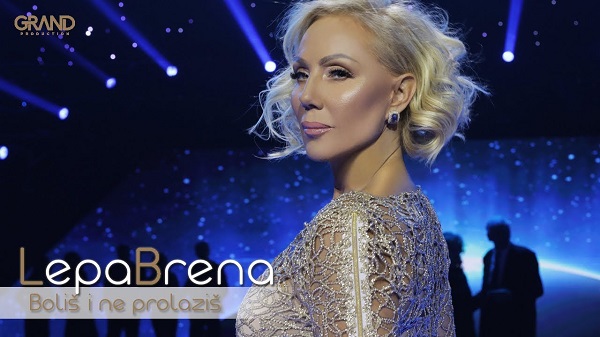 Lepa Brena and her career start
Lepa Brena first performed before a live audience when she was in her fifth grade. It was at the local festival and she had sung the song 'Sviraj mi o njoj'. She later recalled:
"It was the only time in my life that I've ever experienced stage fright."
She then began giving regular performances at dance parties in Brcko.
Lepa Brena and her career progress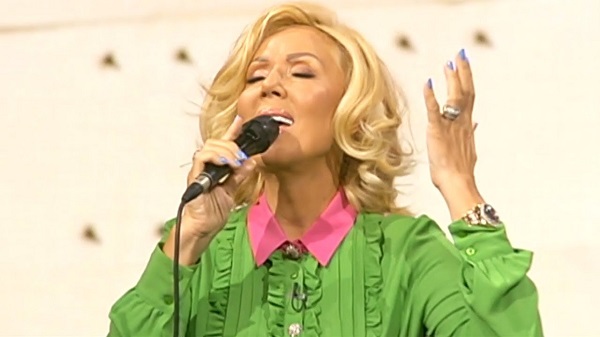 Lepa Brena was 19 when she began singing g with the band called Lira Show when its singer Sasa left the band for personal reasons. Lira Show's name was changed to Slatki Greh (Sweet Sin) in 1981. She first moved to Novi Sad and then to Belgrade. She released her first album with Slatki Greh in 1982. Her songs gained popularity and she became the leading singer of former Yugoslavia. She has sold more than 40 million records of her songs. Lepa appeared in the comedy film Tesna Koza in 1982. She released her second album the same year. She then contested in the Eurovision Song Contest and won the competition.
International fame for Lepa Brena
In 1984, Lepa released her third album with a new manager. They had a concert in Romania and the stadium was packed with over 65000 fans. It was a successful and the largest feat at that time for a Yugoslavian singer outside the country. She released more songs, EPs, and albums which all were popular. In 1987, a movie was made on her.
She had more than 350 concerts in a year with her band at that time. In 1990, she used a helicopter to land in Levski stadium in Sofia, Bulgaria and sang to an audience of 90k. She took a three-year hiatus and returned in 1994 with a bang. In 1998 she co-formed her own Serbian recording label called Grand Production. She was in the USA and again made music in 2008 and 2011. She now runs her recording label and is happy with life.
Lepa Brena-how she got the name?
In March 2014, Lepa had guest-appeared on a Croatian TV show in which she talked about her taken name. She said:
"Brena was given by my basketball trainer Vlado, while the epithet "Lepa"(beautiful) was given by showman Minimax. "
On been asked whether she is ashamed of having a Muslim name, she answered:
"Why would I be ashamed? I was and stay what I am. Today I am Fahreta. I am proud of my parents and roots."
Lepa Brena and her married life
She met her future husband Serbian tennis star Slobodan Živojinović in 1987 during the premiere of her film. They began dating and married on 7 December 1991. It was a lavish and star-studded affair at Belgrade 's Intercontinental Hotel.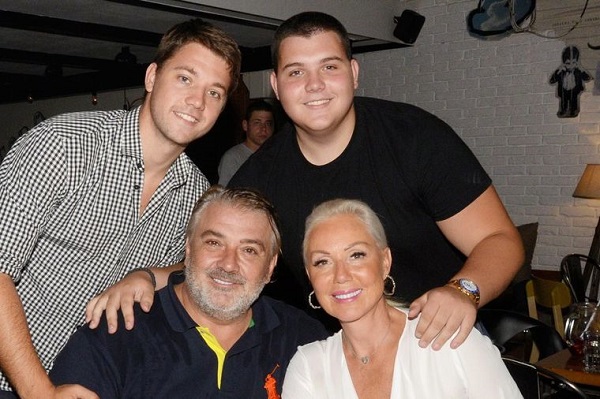 The couple has two children. The first child is son Stefan born on 21 May 1992 in New York City. Their second child Viktor was born on 30 March 1993. In 2000, her elder son was kidnapped by the Zemun mafia and released after 5 days on payment of a ransom of 2,500,000 Deutsche Marks in cash.
Also, read Brazilian supermodel Adriana Lima has split from her Turkish boyfriend Metin Hara!
Source: Wikipedia, bturn, Slobodan Radisic, Marcus