Lesbian actress Stephanie Allynne never thought of getting married and having two children before 30. More on her childhood, net worth…
Stephanie Allynne is an American actress, professional writer, and comedian, who was starred in, In a World(2013), One Mississippi (2015) and Twin Peaks (2017). In addition to this, she is also known for being the lesbian spouse of Tig Notaro.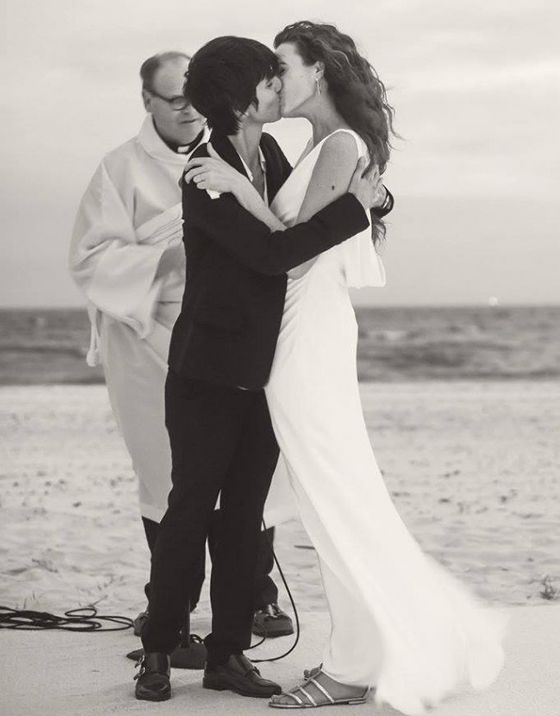 What was Stephanie Allynne's childhood like?
Stephanie Allynne was born on December 16, 1986, in California, USA. Later, she moved to Buffalo, New York. She headed to Los Angeles at the age of 18 and joined the Upright Citizens Brigade where she perfected her abilities. There is no information about his father, mother, and siblings.
She attended Hugh school and completed her graduation from Howard University in English literature. She knew that she wanted to work in showbiz, hence she moved to LA at 18,
"I came to Los Angeles when I was 18 to be an actor and was kind of blindsided when I fell in love with Improv. UCB really lured me in. I was shocked when I saw how real and grounded their improv was. I couldn't believe the place existed. I had always been funny, not in the class clown way, more in the whisper a funny comment to the person sitting next to me way. I'm still that way I think."
Allynne's love life
Stephanie met Tig Notaro (stand-up comedian, writer, actress) on the sets of the film 'In a World. Tig Notaro proposed to Allynne. They dated for a while and then took the decision to get married. The couple got engaged on January 1, 2015, and married on October 24, 2015. They welcomed twin sons Max and Finn Notaro on June 2016.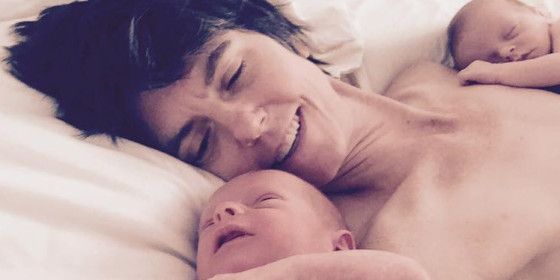 According to Allynne, she has no plans to get married and have two children before 30, but destiny had something else for her,
"I never thought I would be married with two kids by the time I was 30, but, hey, here we are and all is dreamy. Seeing the pure love and innate joy that my sons have makes me only want to be surrounded by love and joy in the world and my work."
Stephanie's Professional Life and Career
Stephanie has appeared in five films that have premiered at the Sundance Film Festival; In A World, People Places Things, K.I.T., Gregory Go Boom, and the documentary Tig. (2016). 'In a World Television and 'One Mississippi', Animals', 'The Mindy Project', '2 Broke Girls', 'Up All Night', 'Happy Endings, 'Maron', 'The Birthday Boys,' and 'Kroll Show' are her well-known television series.
Allynne is writer and co-star of One Mississippi. She works with her wife in this series. In addition, the show is a loose autobiography about their lives. Allynne is co-writing and producing an hour drama for HBO.
me and my movie kids in "People Places Things" @pptfilm #Sundance pic.twitter.com/hYgU3o3vfJ

— Stephanie Allynne (@StephAllynne) January 29, 2015
She also performed at The Upright Citizens Brigade Theatre and also, hosts 'Wild Horses: The Perspective Podcast' and performs regularly with ASSSSCAT and Last Day of School: The Text Message show. In addition to this, she had her own show 'Urban Adjacent', which was so loved and popular amongst the UCB Theatre that they extended its runtime. She was also a part of the play, 'Library Cards'.
Similarly, Allynne has worked in many television series which includes.' She also had roles in the Adult Swim show 'Dream Corp LLC' and 'Twin Peaks' on Showtime. Currently, she has been working on 'One Mississippi' with her partner Tig Notaro.
She plays the role of Kate, who is a radio producer and love interest of Tig Notaro. She is also appeared in the films like 'Gregory Go Boom', 'In a World', 'K.I.T' and 'People Places Things'. In 2015, she played a small role in an SXSW official short film selection 'Donald and Jess'.
Her Net worth is about $1.5 million USD as of 2018. There is no further information about her salary and other details.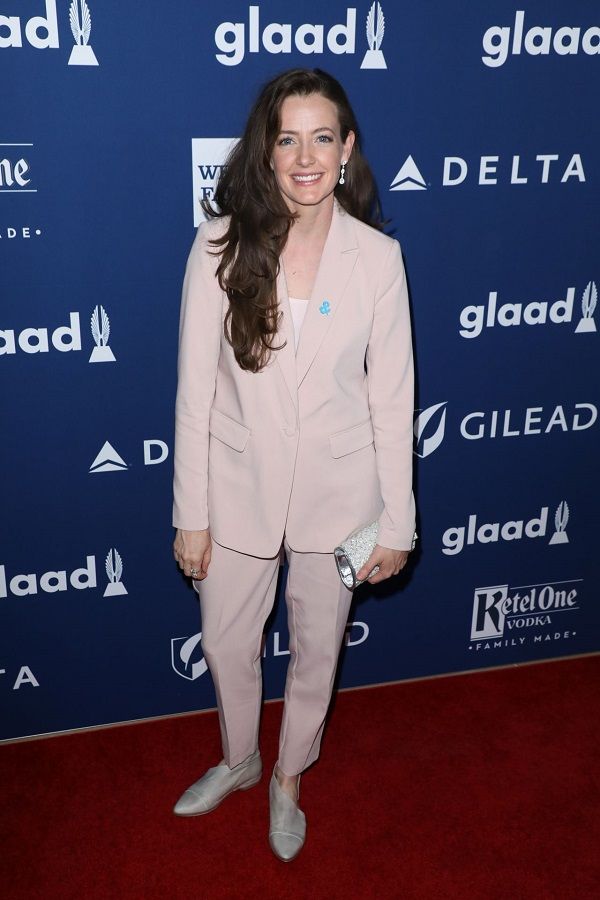 You may like to read Some of the lesbian relationships of the entertainment industry!
Allynne's Body Measurements and Social Media Profile
Moving towards her body measurements, she has beautiful black eyes and blonde hair. She is about 68 inches tall and her weight is 55kg. In addition, her bra size 34 DD. Her body measurement 34-29-36 inches. Furthermore, Allynne shoe size is 6(US).
She is active in social media like Twitter and Instagram but not on facebook. There are about 20.2 K followers in of her on Twitter. Furthermore, she has  36k followers on Instagram.
Also read How much is she worth? Know about NeNe Leakes' net worth!
Stephanie Allynne?
Stephanie Allynne is an American actress, professional writer, and comedian, known for In a World(2013), One Mississippi (2015) and Twin Peaks (2017). In addition to this, she is best known for a lesbian spouse of Tig Notaro.
She is  best remembered for her roles in the TV series: 'In a World Television and 'One Mississippi', Animals', 'The Mindy Project', '2 Broke Girls', 'Up All Night', 'Happy Endings, 'Maron', 'The Birthday Boys,' 'Kroll Show', and many others. More bio…