The lesbian couple, Fortune Feimster and Jax Smith wed in a small wedding ceremony in Malibu!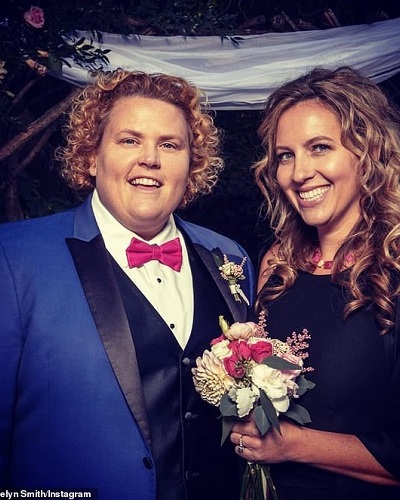 Comedian Fortune Feimster and her fiancee Jacquelyn 'Jax' Smith walked down the aisle together in Malibu on Friday 23 October 2020. They had rented a seaside home in Malibu and the wedding took place in the backyard of that house. It was an intimate affair due to the coronavirus pandemic.
Fortune Feimster and Jax Smith-the wedding
The lesbian couple, Fortune Feimster and Jax Smith, both 40 walked down the aisle together on Friday 23 October 2020 in Malibu. It was an intimate and small wedding held in the backyard of a seaside house that the couple had rented. On Sunday, Fortune told People magazine:
'I was excited. We've been together for five and a half years. If you don't know who you're marrying after five-and-a-half years, then you're in trouble. So I knew it felt good, it felt right,'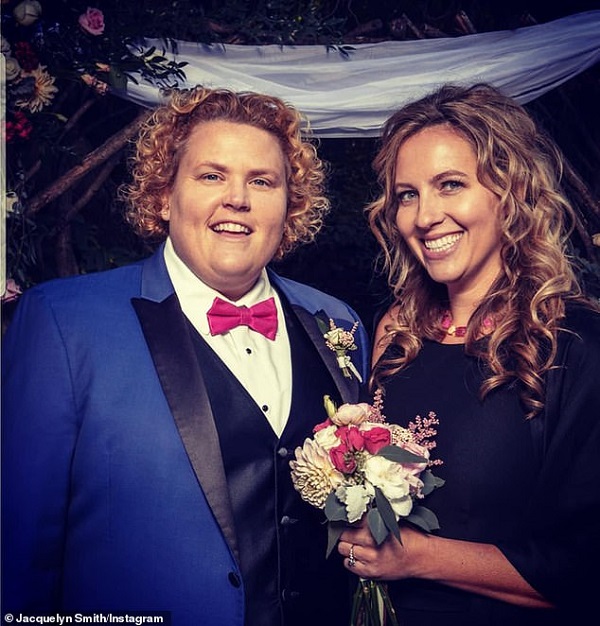 The couple exchanged wedding vows in front of only a couple of close friends. It was a wedding that was streamed on Zoom. Fortune wore a blue suit and Jax was in a beachy white wedding gown for the occasion.
Fortune further said:
'I think it ended up being even more special for us and for our friends because 2020 has been so overshadowed by so much loss for so many people, and hardships and anxiety. It was just a nice, special, happy day where for one day you didn't think about that, all the stuff that's been going on.'
The relationship timeline of the couple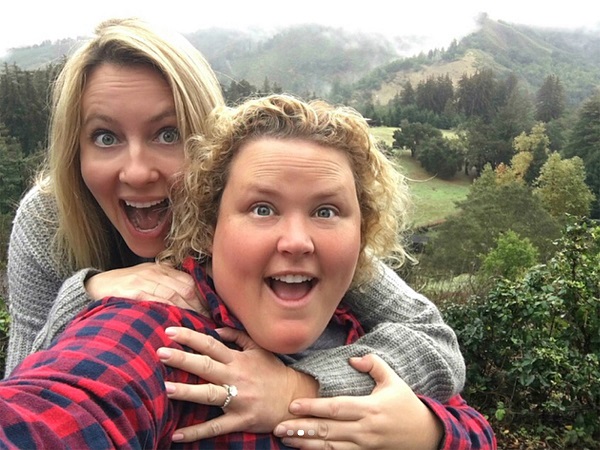 Fortune was born as Emily and has two older brothers: Price and Jay. She came out as a lesbian in 2005 when she was 25 years of age. Her fiancee, Jax Smith is a kindergarten teacher who came out in 1995. The couple together hosts the podcast called The Sincerely Fortune. Fortune is also a writer and a comedian.
Fortune calls Jax her perfect person. They have been in a relationship for the past 5.5 years and it was a smooth courtship period. In January 2018, during a romantic getaway in Big Sur, Fortune proposed to Jax and she said YES. The two revealed that when the Supreme Court nominated Judge Amy Coney Barrett, they were motivated to go ahead and get married.
All of them had a COVID-19 test before attending the wedding and the couple's Pomeranian rescue dog Biggie served as the ring-bearer at the ceremony.
The couple's further plans
Due to the COVID-19 pandemic, the couple was hesitant to have the wedding on a large scale. Hence, they had a small-scale wedding with only close friends. But once the pandemic ebbs, they want to have a big reception. Maybe it will be in 2021 when hopefully things will get safer.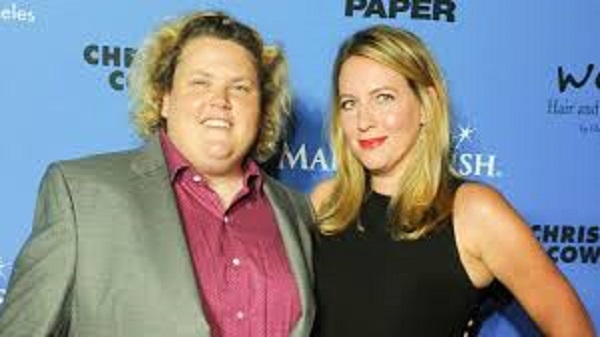 Moreover, the couple will honeymoon in the Maldives.
As regards their decision to wed now, Fortune said:
'Hopefully, marriage equality is here to stay. But we wanted to be more proactive and get married while we know we can,'

'You just don't know what will happen when the tide shifts so significantly with the Supreme Court. You hope that they listen to the country. I mean, the majority of people support marriage equality.'
Also, read the complete bio of Fortune Feimster here!