Lesbian Hannah Gadsby is married! Find out about her wedding and wife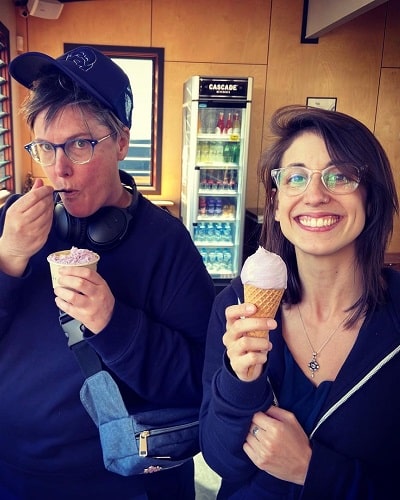 Hannah Gadsby secretly married Jenney Shamash
Jenney is a producer and their marriage was held in January
Hannah was diagnosed with an autism spectrum disorder in 2016
---
Australian comedian Hannah Gadsby is now officially off the market! Surprise!
On 28th April 2021, Hannah announced that she married producer Jenney Shamash. She shared the exciting news on her Instagram account with a picture of Mrs. eating ice cream. Hannah captioned the post,
"I would like to introduce all y'all to Jenney Shamash. She is a producer extraordinaire. She is very funny and is really talented at reciting facts. It is a joy to behold. We got married in January and we are very chuffed about it. For the record: this is me gushing. I am full of very positive feelings. This is a nice story."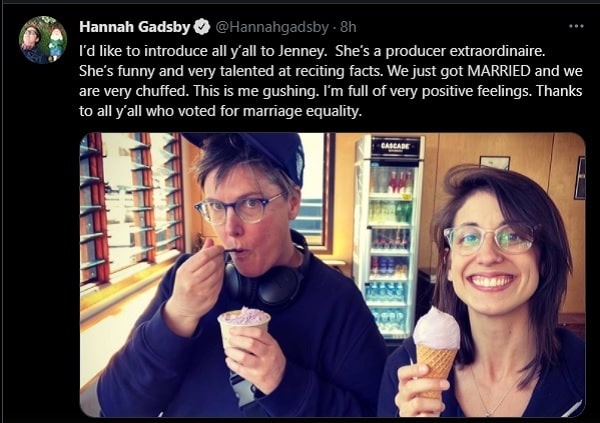 Likewise, Gadsby thanked everyone for voting in marriage equality as she is a proud member of the LGBT community being a lesbian herself. Marriage equality law passed in Australia in late 2017 and has not been long.  They share a common interest both being funny and humorous. She is an inspiration for people LGBT community.
Hannah is yet to reveal their love story and how they meet. Seems like the couple married in a small ceremony. She has not posted any pictures of their wedding ceremony. Her supporters and well-wishers congratulated the couple for their secret marriage.
Also read Are Florence Pugh And Her Boyfriend Zach Braff Married? Braff Is Wearing A Ring Amid The Wedding Speculations!
Hannah Gadsby's growing up struggle
Hannah Gadsby struggled growing up as she always felt different and had problems reading social cues. Likewise, she had trouble applying for jobs so she spent time living and doing farm labor.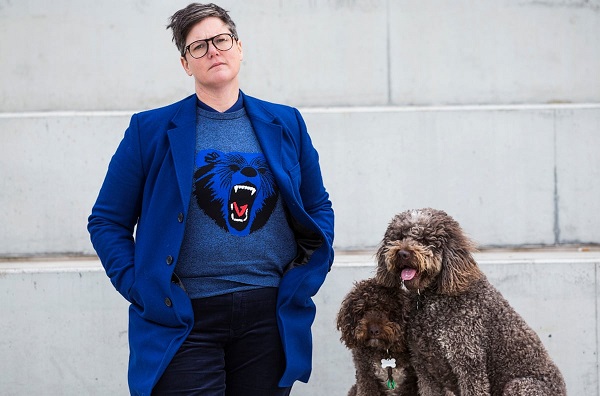 Hannah revealed,
"I'd never held a microphone before. … I'd never even been to a comedy show — but all of a sudden, I kind of knew what I was doing. As soon as I told my first joke … it really made people engage with me, and I held the audience in my hand."
In 2016, she was diagnosed with autism spectrum disorder which made sense to everything that she had trouble with.
How much is the net worth of married Hannah Gadsby in 2021?
Hannah Gadsby has an estimated net worth of $1 million. As a writer, she has worked in Hannah Gadsby: Douglas, Nanette, Nakedy Nudes, Renaissance Woman, Please Like Me, Hannah Gadsby's Oz, Adam Hills in Gordon St Tonight, Warehouse Comedy Festival.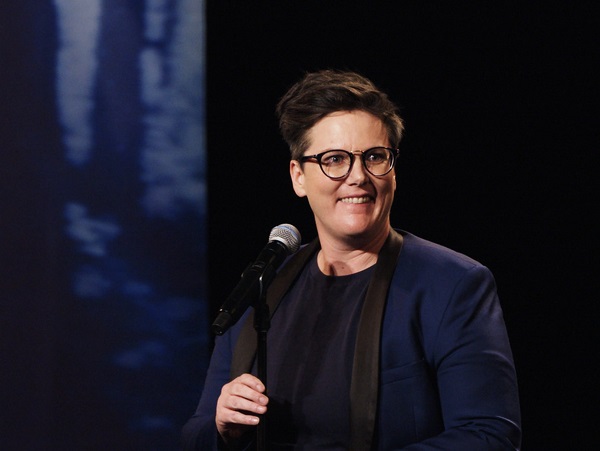 She has acted in Hitpig, Please Like Me, Underbelly, The Librarians, and more. Similarly, Gadsby has appeared in shows like Amend: The Fight for America, Best of Stand-up 2020, The Ezra Klein Show, Humpday with Hampshire, The Tonight Show starring Jimmy Fallon, and more.
Also read Alisan Porter is pregnant with third child -1st with boyfriend Justin de Vera! Know about her married life and net worth