Lesbian Heidi Rhoades is enjoying the marital life with her lady partner, Jillian Michaels and kids! Marriage on cards?
After you gain fame in your life then it becomes hard to keep your personal life to yourselves. People want to know much about you and they keep on enquiring about your life. Though you do not want to reveal your personal life, you are compelled to do so.
Talented and famous manager, Heidi Rhoades is being very secretive regarding her personal life when insiders compelled her to reveal her marital life and other personal things. But we've got some juicy information!
She is a lesbian and being a lesbian, she married a lady partner and she is blessed with kids too! Scroll down to know more…
About their blissful marital relationship
Heidi Rhoades has been in the lesbian relationship since long with fitness guru Jillian Michaels. They were in the relationship since 2009. But now, the reports are that Jillian has filed for the divorce in February 2019, citing the "dissolution of domestic partnership."
They got to know each other through a mutual friend and after dating for three years, Jillian was on the verge to adopt the child.
In one of the interviews where Michaels attended, she justified about their lesbian relationship:
"Our relationship happened to intersect with my desire to be a parent, and Heidi was supportive,"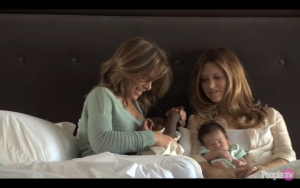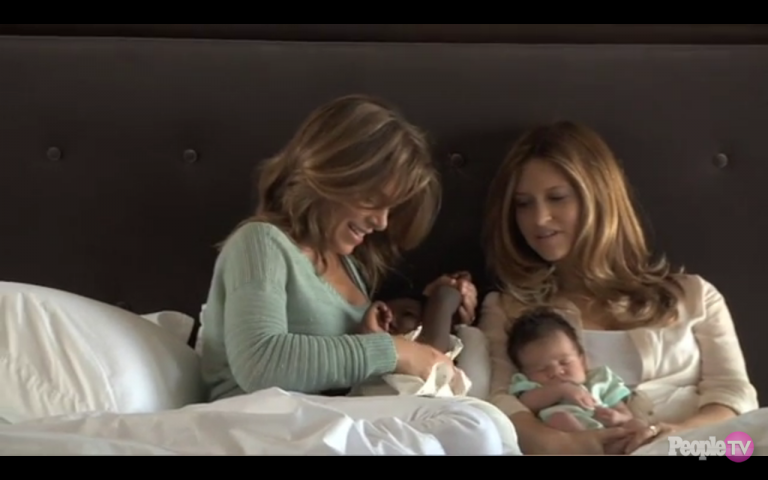 Talking about the will of Rhoades to become pregnant, she said:
"Heidi was feeling invested in us, and she was like, 'What if I try to get pregnant and whatever happens happens?'" 
Similarly, they are blissfully blessed with two kids as Heidi welcomed a son in May 2012 and two weeks before the birth of Heidi's son, they had already adopted the daughter from Haiti.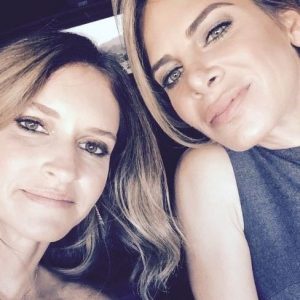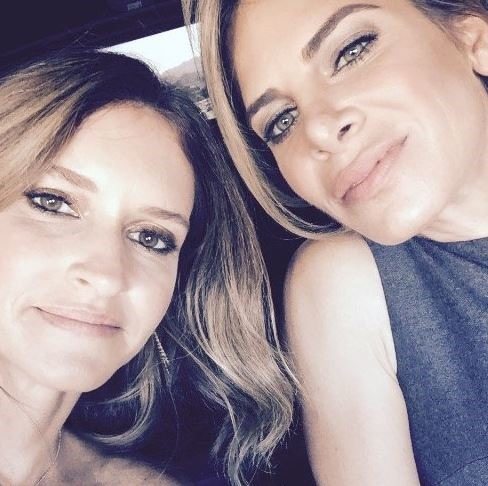 When they talk about Heidi's labor pain and delivery day, Michaels was beside her seeing her labor pain and said:
"The whole thing about Phoenix being born was hard. Watching her was awful. "You can't relieve the person. You can't do it for them. You just have to stand there and watch."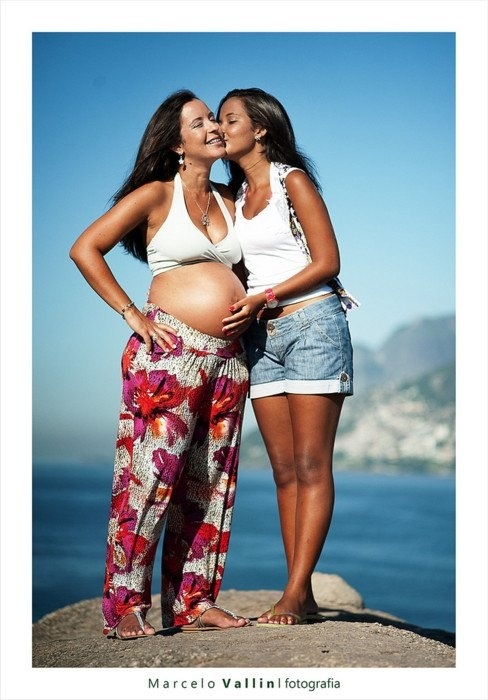 Adding to the same statement, Rhoades said:
"Because I had the c-section, she had to jump in and do everything with Phoenix. She's an amazing mom."
The kids had already grown up now and the parents are fully spending their entire time to nurture and raise their children and complete the responsibility of dutiful parents.
The couple is not at all hesitant towards sharing their relationship and they often keep uploading romantic posts on their social media about their lesbian relationship. Recently, Heidi wished Jillian a happy birthday through Twitter and it's a clear proof of their relationship.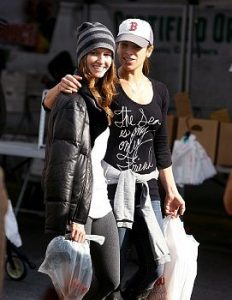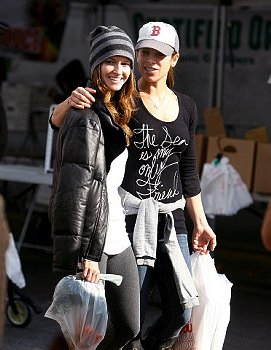 Talking about their romantic relationship, Jillian added:
"I know I'm an a–hole all the time, but if you'll continue to put up with me, I would like you to marry me. Heidi is the perfect person for me. The only place where there's like a solace…a safe-haven is with my family and Heidi is the nucleus of that family. She's the glue that really holds everything together and I think without that, I would be lost."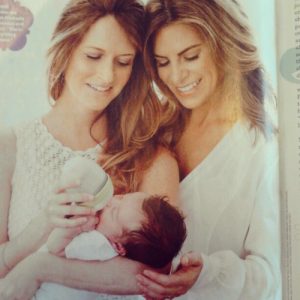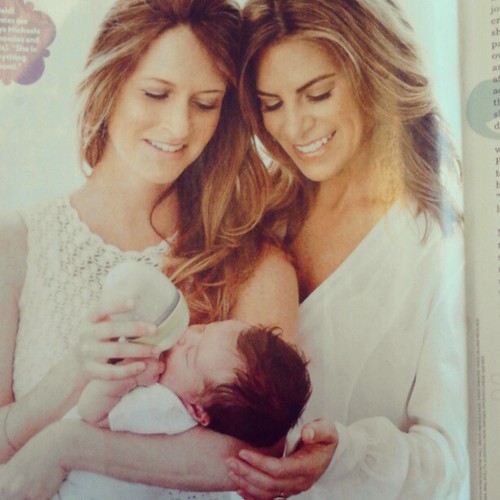 Similarly, Jillian gave short announcement for those who are desperately waiting for their marriage and she said that she had been making some plans for the summer of 2017 where she opened up:
"We were going to plan something for summer of 2017, and now I think we're just going to City Hall in the next couple weeks."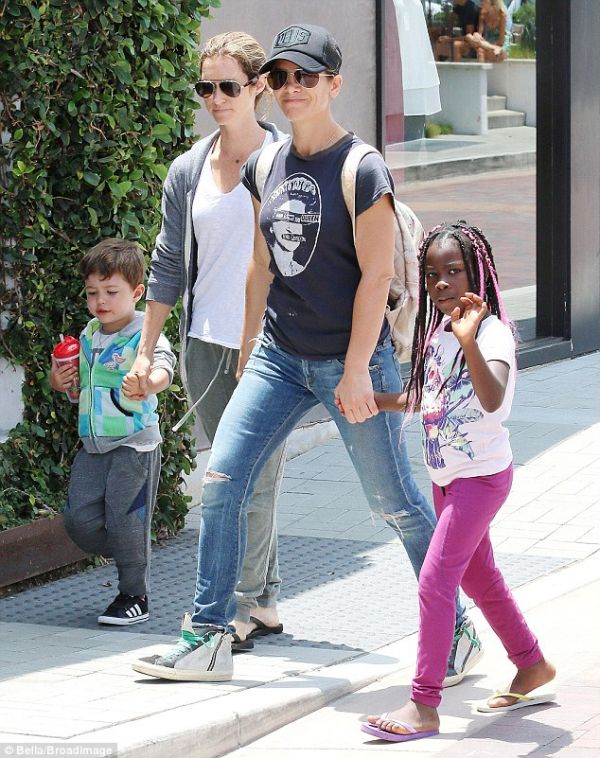 Short Bio on Jillian Michaels
Jillian Michaels is an American personal trainer, businesswoman, author as well as television personality. She became renowned for her TV shows which were broadcasted on NBC, 'The Biggest Loser' and 'Losing it with Jillian'. In fall 2015, she hosted and co-judged a series on Spike titled Sweat, INC. More Bio…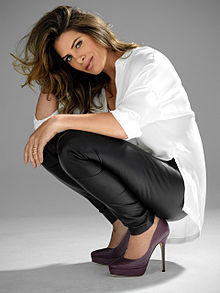 Short Bio on Heidi Rhoades
Heidi Rhoades is a former music manager and yoga instructor who hails from America. She gained a lot of popularity and fame as the fiancée of popular actress Jillian Michael. Also, she grabbed recognition for being open and a proud lesbian. More Bio…