Is Lesbian Kehlani And SZA Dating? Get A Inside Details Of Their Relationship!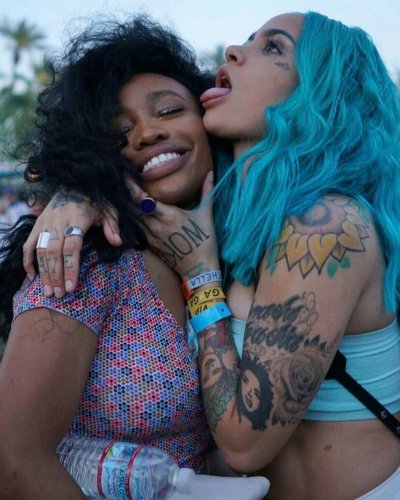 Kehlani officially came out as Lesbian in a video-sharing app, Tiktok. 
Fans are speculating she might be dating American singer, SZA. 
The girls are a fan of each other and often praise in the interviews. 
---
Kehlani and SZA are making headlines recently because of the rumors following them. Many people are speculating that the couple might be dating each other.
On April 23rd, she came to Tiktok where she came out as a lesbian in front of her fans and followers. Ever since her fans are curious to know who is she dating. Get an inside into their relationship here.
Are Kehlani and SZA dating?
The two hottest music personalities of the USA are hanging out together. As some of the Instagram stories of Lizzo shows then walking out of the restaurant.
As per the reports, all three girls were holding hands when they got out of the restaurant in Los Angeles. Just after two days, the artist uploaded a now-deleted video on Tiktok where she identified herself as Lesbian.
Furthermore, she also described her family reaction as simple and supportive after the reveal.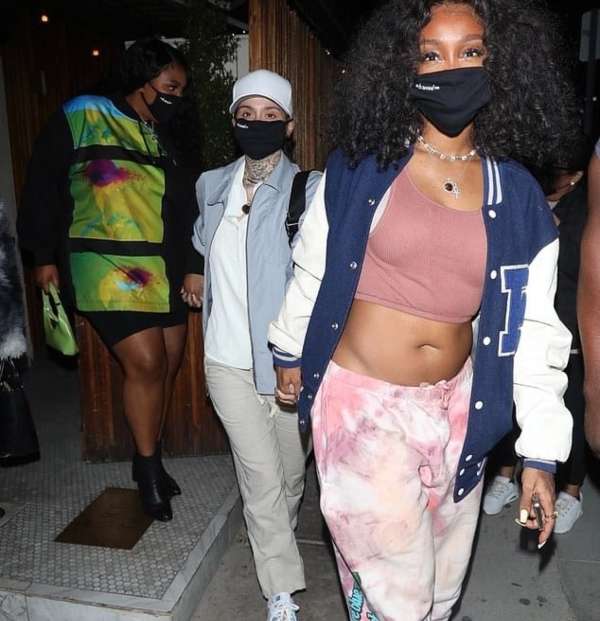 She celebrated her 26th birthday three days after the reveal. Meanwhile, the report says the attendees on her birthday were SZA and Tyga.
As the duo was hanging out together more often, fans started speculating that they might be dating.
However, looking at their friendship in the past, it can just be a friendly hangout with each other. Neither of the artists has denied or confirmed their fan's speculations till now.
Friendship and admirations
Kehlani and SZA share a good friendship and often praise each other on the media. Back in an interview with Complex in 2018, she admired SZA for her authenticity in,
"I think what's so important to me about SZA right now is she is a beautiful, chocolate brown woman, who is like, taking over the planet right. To see someone of her color and her stature, and looking how she looks, as extremely beautiful and talented as she is, winning, a hundred percent in first, I don't think anyone can wish for anything more."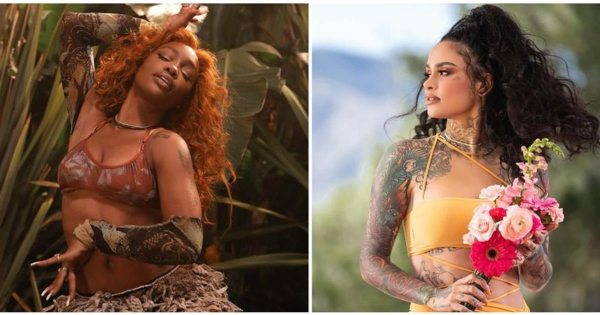 Moreover, during an Instagram live, she mentioned her collab with SZA. Unfortunately, the collab could not happen at the time as SZA was busy at the time.
During an interview with Billboard in 2021, SZA gave a shoutout to some of her favorite artists which also included the name of Kehlani.
She also praised the music saying:
"I'm obsessed. I've been listening to all the girls," SZA said. "Of course, Summer [Walker], Kehlani, and Ari [Lennox]. Those are my favorites…"
As the duo has a good bond to share, they may just be hanging out as friends. Or they are seeing each other and keeping things low-key for a while. We will have to wait to get the inside details from the singers themselves.
More About Kehlani
Kehlani Ashley Parrish is a singer, songwriter, and actress from America. Originally from Oakland, California, she got original notoriety as a part of the Poplyfe teenage band. Her first business mixtape, Cloud 19, got published in 2014. Kehlani's commercial mixtape, You Should Be Here got debuted at number 5 on the R&B Hip Hop chart. See more bio…