The lesbian power couple Ellen DeGeneres and Portia de Rossi are selling their beachfront house in California and the asking price is $24 million!
Ellen DeGeneres and Portia de Rossi have been together now for more than a decade. Their 11th wedding anniversary will be this August 2019. But divorce rumors continue to plague their married life despite both denying that any such thing exists in their relationship. But the couple is unperturbed. And now the news is that they are selling their beach house in California for $24 million.
Ellen Degeneres and Portia de Rossi and their beachfront mansion
The power couple Ellen and Portia are known to be house flippers. Ellen had purchased a number of properties in the past and later sold it for a profit. They had an oceanfront mansion located in Carpinteria, California which they now have decided to sell. They have listed it in the market for sale and the asking price is $24 million. CNBC has reported that the couple had purchased this property two years back for $ 18.6 million and are now selling it.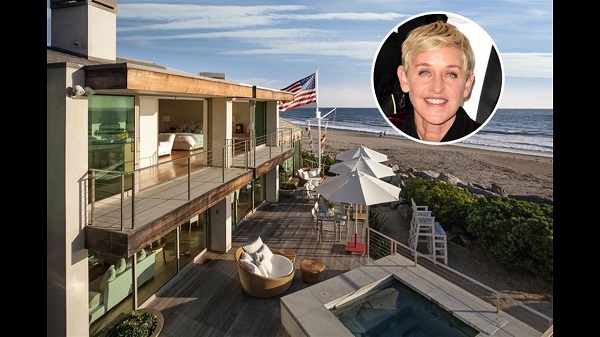 More about the Californian beachfront estate of Ellen DeGeneres and Portia de Rossi
The mansion is sied 6,862-square-foot and is on a land of size 1.13 acres. It has three bedrooms and bathrooms. There are huge windows in the living room which are from floor-to-ceiling. These windows have a sliding facility to open and on doing so there is a deck which provides a breathtaking view of the Pacific Ocean in front.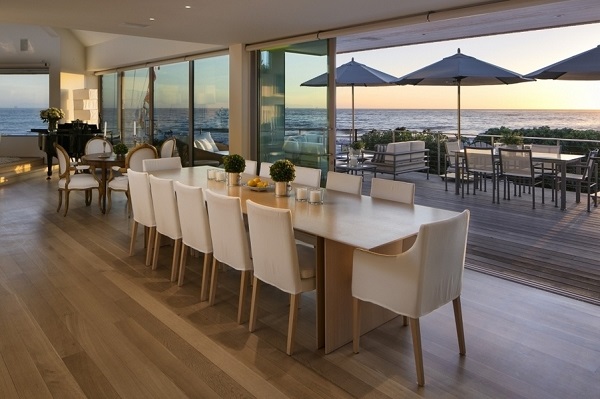 The kitchen of the mansion is large and has an outdoor patio. In the master bedroom, there is a fireplace. This room also has a patio which again provides lovely views of the ocean. The walls are made of glass from the floor to the ceiling and hence give a stunning ocean view as well.
There are multiple decks in this house. There is a private rooftop deck which has a fireplace.
You may like to read The 11th wedding anniversary of Ellen DeGeneres and Portia de Rossi this August! Are they heading for divorce anytime soon?
The guest room in the mansion
The mansion also has rooms for the guests. The guesthouse has a one-bedroom, two bathrooms, and one living room. The living room has a fireplace and the door leads to a private tennis court.
The house is a beautiful one indeed and is not on the market for sale!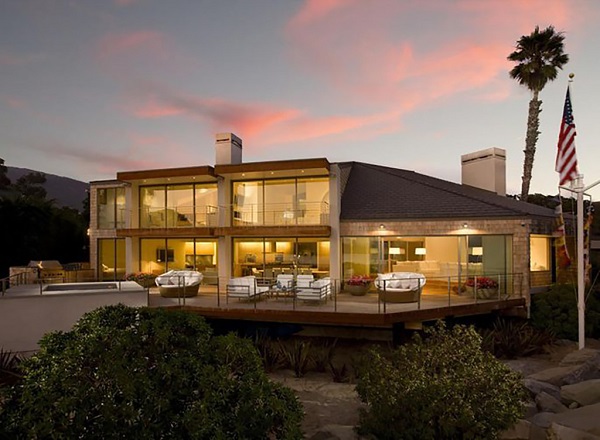 The divorce rumors of Ellen DeGeneres and Portia de Rossi
For quite some time now, the married life of Ellen and Portia has been plagued by divorce rumors. It is said that the couple is fighting a lot and are not on speaking terms. It is said that Portia has got busier and Ellen is not happy about it. Ellen has been insecure and overprotective. Probably, she is jealous of Portia's latest ventures and achievements. Portia is now having tight schedules and Ellen has become demanding. She wants to know why Portia has been up late from home. All these things have strained their relationship.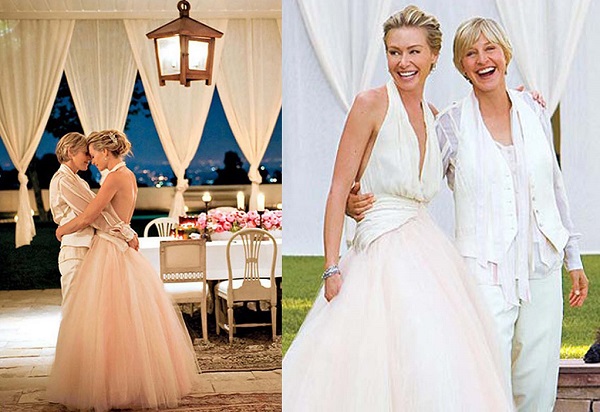 But the couple has denied any such separation or fights. They laugh off all these rumors and state that their relationship is still going strong.
Also read Ellen DeGeneres talks of the tragic loss of her girlfriend in an accident and how it changed her life!
Short Bio on Portia de Rossi
Portia de Rossi is an Australian and American actress, model, and philanthropist. She appeared as a regular cast member on the American political thriller television series 'Scandal' in the role of Elizabeth North from 2014 to 2017. She is married to comedian and television host Ellen DeGeneres. More Bio…
Source: CNBC, IB Times