Lesley Murphy has undergone breast implants post-mastectomy! Learn about woman with a positive outlook to life!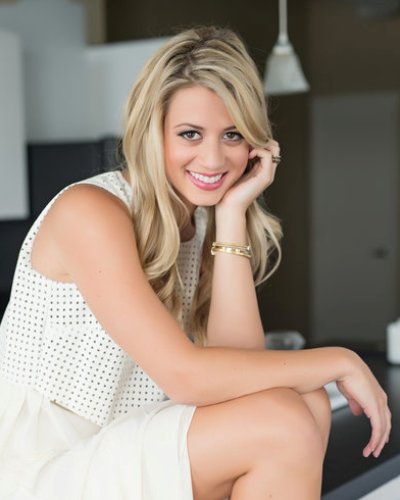 Lesley Murphy-The breast implants!
American reality TV star Lesley Murphy announced on 3rd July 2017 that she had undergone a successful breast implant surgery after her preventive double mastectomy.
Lesley Murphy had posted a photo from her hospital bed at the University of Arkansas for Medical Sciences.
She wrote:
"Happy with a 100% chance of swollen. Exchange surgery was a success and a huge difference from the double mastectomy surgery,"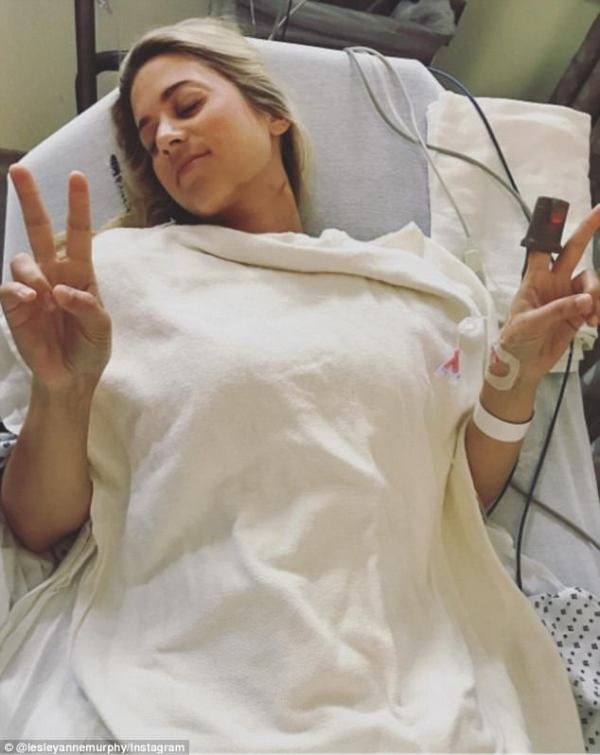 She continued:
"After 3 hours I woke up and drank some ginger ale, saw my mom, discussed things with my sweet nurse and was wheeled out of my favorite hospital…where I felt like we hit every bump in the road on the way home Ouuuuch."
A bit more about the implant surgery
She also made it clear that different variations and sizes were considered for her by her plastic surgeon but ultimately he settled for 500 CC implants.
She said:
"[It's] actually smaller than my expander size when you take into consideration those CCs plus the bulky expander."
She also thanked all those involved in her surgery. She said:
"Dr. Wright, thank you for ridding me of those boulders and giving me my normalcy back! You are a magician and I am in awe of your talents. Thanks also to everyone @uamshealth for treating me like a queen ever since I first walked through your doors at the beginning of March. What an incredible experience this has been."
Double mastectomy surgery
Lesley Murphy had her both breasts removed prophylactically at Arkansas hospital in April 2017. She was found to have the BRCA2 gene which predisposes her to breast cancer. Her mother already had breast cancer, was treated for it, and is currently in remission. In order to stretch her tissue after surgery, the expander was put in Lesley's chest. Lesley had shared a photo of her chest post-surgery. She had also written:
"I think my upper half is healing nicely!"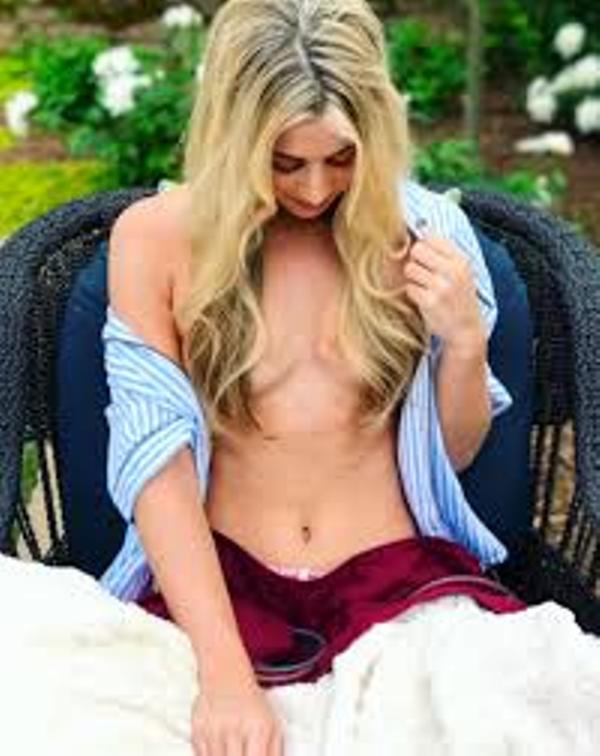 She also mentioned that her mother had helped her get dressed and wash her hair. Describing the surgery, she wrote:
"I feel lucky because my surgeons only made one vertical incision on the lower half of both breasts while saving skin & nipple. So while all breast tissue is (hopefully) gone, I retained some of the old me! Happy Sunday. God is good."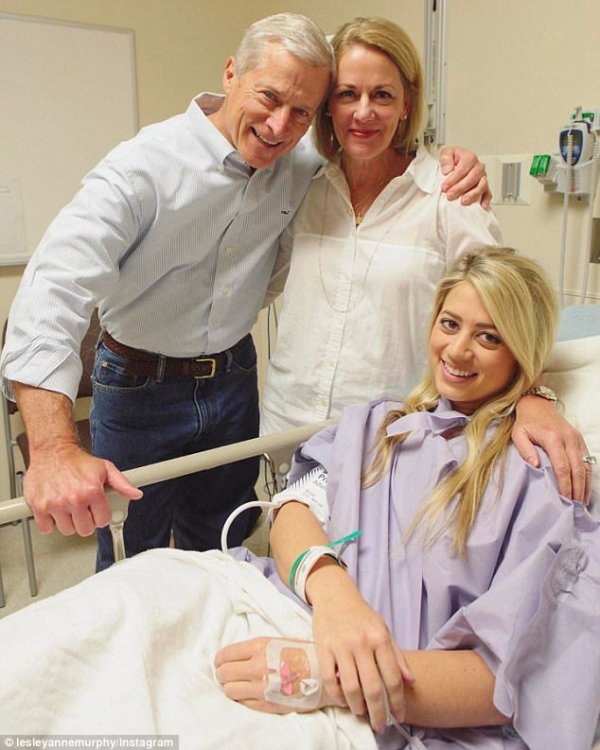 After she tested BRCA2 positive in mid-February and had her breast removed in April 2017, she has kept a positive outlook about it. She even had a farewell party for her –to-be-removed breasts and her fans have appreciated her for this positivity.
Lesley's reel-life
Lesley Murphy is a political consultant who had competed on season 17 of Bachelor in 2013. She was competing with 25 other women to win the heart of Sean Lowe, a former Kansas State football player from McKinney, Texas on that show.
The show eliminated her in week 7 of the show with a leasing consultant from Las Vegas, Tierra LiCausi. Lesley had interned with CNN.
She likes communication and is also poetic. Her father adores her and is proud of all his little girls. Lesley also has a blog on travel.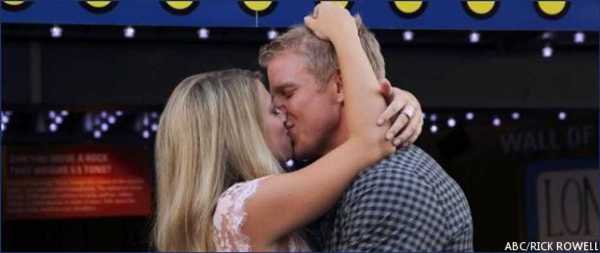 Short bio on Lesley Murphy
Lesley Murphy is an American former reality star turned blogger who created the luxury travel blog The Road Les Traveled. She also shares her adventures and trips from around the world on Instagram with her 210,000 followers and counting. More Bio…