Leslie Moonves and Julie Chen's 14 years of marriage and sexual allegations! Read it here!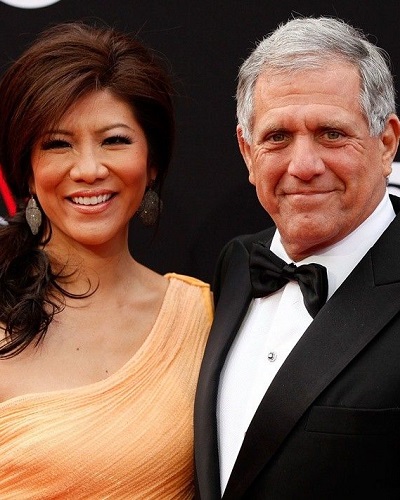 One of the power couple Leslie Moonves and Julie Chen have been married for 14 years now. And are still going strong! They have been in the spotlight once in a while. And this time not for a good reason. Read on to know about their marriage and newly accused sexual allegations against Moonves.
69-year-old Leslie Moonves and 49-year-old Julie Chen have been married for 14 years now! Leslie is the chairman and CEO of CBS while Julie is a host. She hosts two hit shows on CBS, Big Brother, and The Talk.
Leslie and Julie's meeting
Julie was always a career-oriented woman. She was solely focused on her career and had no plans to get married or have kids of her own. All this changed when she met Leslie.
Chen was already staff at CBS and had worked there for several years. The two did not know each other personally. But when they personally met, they immediately clicked!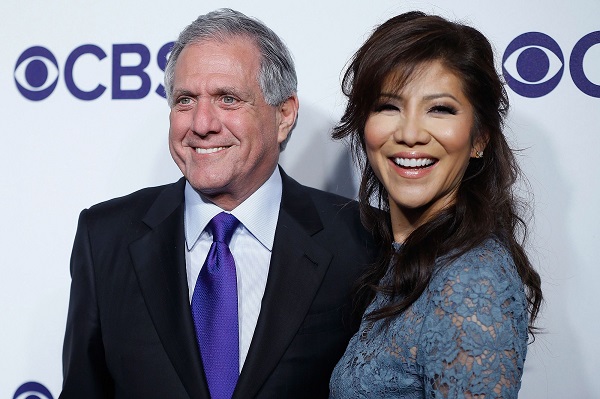 Leslie and Julie's relationship and Leslie's bitter divorce
There is a grim tale in their love story. Leslie was a married man when he and Chan started their affair. He was married to Nancy Wiesenfeld and had three children together. However, his wife Nancy of 24 years was estranged and Leslie left wife Nancy for Chan.
After Leslie's and Julie's relationship went public, he and Nancy had a nasty divorce. After divorce papers were files, Leslie was in a hurry to be listed as a single man. So he rushed the divorce, which Nancy has called "not moral".
"I knew our marriage would end eventually. But the way it happened was not correct, it was not moral."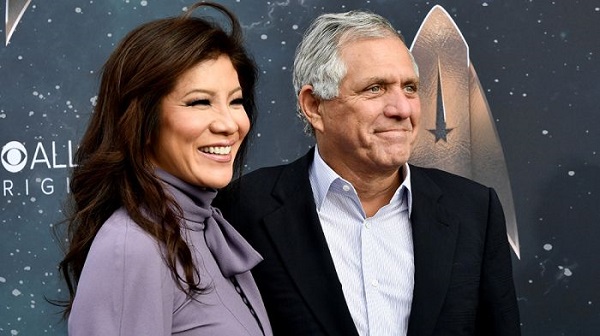 Nancy describes:
"I felt that everybody knew about what was going on [between Moonves and Chen]. And everybody did know. Except me." 
Nancy is still a stock owner in Viacom, CBS's parent company. But she has said she does not watch anything on the network.
"Neither I nor our children have watched it in years. I don't want to see [Chen]. It's not healthy for me or my kids."
She also has added that she has never met Chan and "hope to god" she never will.
Also, read Mariah Carey's sexual harassment lawsuit by female ex-manager. How much of it is true? Click to also know about her bipolar disorder!
Leslie Moonves and Julie Chen's marriage
Two weeks after the divorce, in 2004, Leslie and Julie were married. They wed in Acapulco, Mexico. 5 years into the marriage, the couple had good news to share. Julie was pregnant. The couple has a son together, born in 2009 and named Charlie.
Chen also shared what her husband shared the "secret" to their marriage was, in an interview.
"Very early on my husband said to me, 'lets never say something to the other person where…just know anything you say you can't take it back, so never hit below the belt'. No matter how emotional you're feeling or how vulnerable, or hurt or angry. And we really don't fight. We don't fight."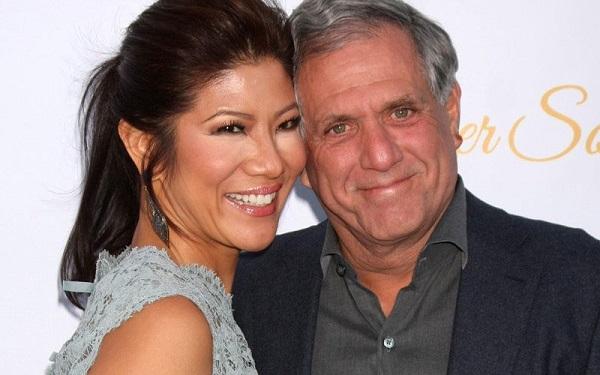 Leslie Moonves' sexual misconduct allegations
There have been cases of sexual misconduct filed against Leslie. According to Ronan Farrow's latest report, 6 women have accused the CBS CEO Leslie of sexual harassment. The report was published by The New Yorker.
Whatever the news is Chen has chosen to stand beside her husband of 14 years. She let the public know as she released a statement on Twitter.
"I have known my husband, Leslie Moonves, since the late '90s, and I have been married to him for almost 14 years. Leslie is a good man and a loving father, devoted husband and inspiring corporate leader. He has always been a kind, decent and moral human being. I fully support my husband and stand behind him and his statement."
Also, read: The List Of Some Powerful Personality Men Who Were Accused Of Sexual Abuse And Harassment In Their Work Place
Leslie Moonves' response
Leslie had publicly stated his response to his accusations:
"The appalling accusations in this article are untrue. What is true is that I had consensual relations with three of the women some 25 years ago before I came to CBS. And I have never used my position to hinder the advancement or careers of women.

In my 40 years of work, I have never before heard of such disturbing accusations. I can only surmise they are surfacing now for the first time, decades later, as part of a concerted effort by others to destroy my name, my reputation, and my career."
Short Bio on Les Moonves
Les Moonves is an American media executive and former actor. He is the current President, Chairman of the Board, and Chief Executive Officer of CBS Corporation. Additionally, he is also the Co-President and Co-Chief Operating Officer of Viacom, Inc. More Bio…
A short bio on Julie Chen
Julie Chen is an American citizen. She is a popular television personality, news anchor, and producer for CBS. Chen became recognized as the host of Big Brother and The Talk.
She also appeared as an anchor for The Early Show on CBS. More Bio…
Reference: (daily mail, the famous people, e online)