'I Saw My Girl' Youtuber Leslie Quezada has confessed her Dream pattern in Pregnancy!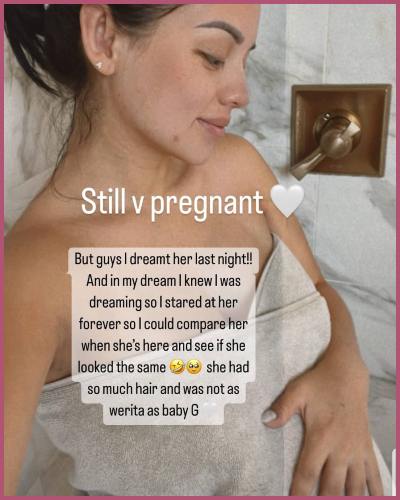 Is it real for someone to see their unborn baby in dreams? But Leslie Quezada has such tendency.
American Youtuber Lesdomakeup has interesting revelations when it comes to her pregnancy.
According to her, she had seen her baby G in dreams before he was born and it repeated in her second pregnancy too.
---
Leslie Quezada is up for a bizarre revelation of her maternity dream sequence. The Youtuber has confessed to her fans how she had seen her unborn baby in dreams while she is still very pregnant. Learn in detail!
Did Leslie Quezada see her baby in her dreams?
While it is still unclear if Leslie's dream baby is the same baby she is due to give birth anytime soon. The pregnant Youtuber has disclosed her rare pregnancy dream pattern that appeared in each of her pregnancies.
Alongside her story with her pics right after the shower, she stated,
Still V pregnant. But guys I dreamt of her last night!! And in my dream I Knew I was dreaming so I stared at her forever so I could compare her when she's here and see if she looked the same. She had so much hair and was not as werita as baby G.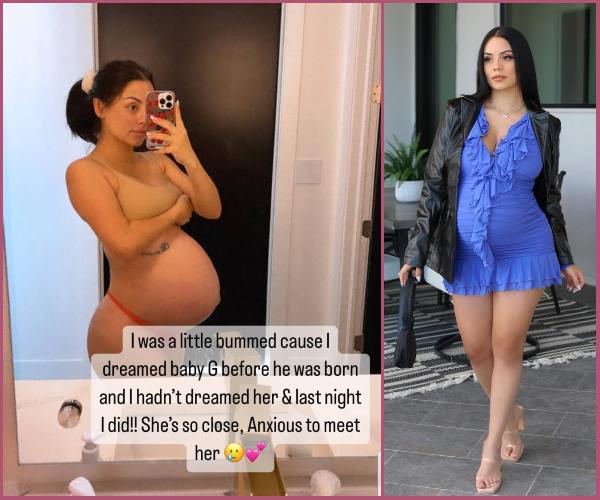 In another series of stories, Leslie Quezada continued how she is feeling after the dream pattern on September 18, 2022, writing,
I was a little bumped cause I dreamed baby G before he was born and I hadn't dreamed her & last night I did!! She's so close, Anxious to meet her.
Also, Read Here's how John Legend's Pregnant wife Chrissy Teigen Reacted to Emmys 2022 Snack Pack!
Pregnancy journey of Youtuber Lesdomakeup
The American beauty youtube content creator Lesdomakeup had a grand pink-themed gender revelation is expecting a baby girl. She was dressed in a red hot dress featuring her pregnant baby belly with her husband-to-be Vlex and firstborn baby G when she said,
"Celebrating our little princess on the way! Our babyshower was beautiful and everything we imagined. Mommy, daddy, and big brother can't wait to meet you babygirl!! vlog is up! Link in bio."
They were expanding their family as announced on April 1, 2022, after they initially surprised their fans by buying a new house.
Also, Read Ashley Greene Welcomed First Baby, Daughter Kingsley with Husband Paul Khoury!
Relationship Timeline of Leslie Quezada
Leslie Quezada aka Lesdomakeup is the fiancee of her long-time boyfriend Vlex Galindo. The two parents-to-be were engaged after dating each other for 5 long years.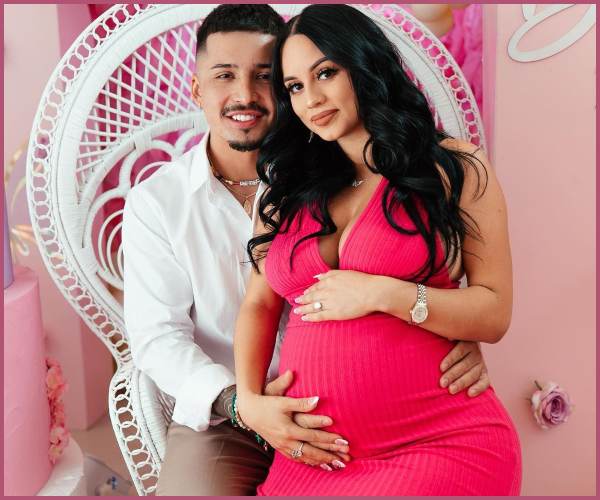 They also share a baby boy, son Gael Gianni born on December 16, 2019, whom they call Baby G. He turned 2 in August for which Leslie and Vlex hosted a toyboy-themed birthday party.
Though the couple has paved every relationship milestone together and come out stronger each day, they are yet to be married. So when is Lesdomakeuo marrying Vlex Galindo?
Also, Read It's a Baby Girl for Lesdomakeup! Unseen Photos from the Baby Shower of Leslie Quezada