Lesser Known Facts About The CNBC Retail Reporter Courtney Reagan!! Know About Her On-Screen Proposal, Relationship
Courtney Reagan is a well-known retail and consumer reporter for CNBC. She is one of the most familiar faces in the television. In 2011, Courtney was appointed general assignment reporter for CNBC's Business Day programming.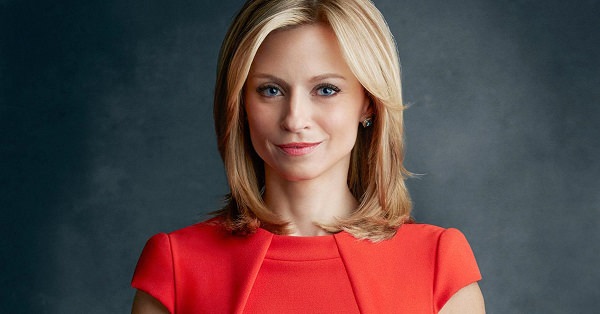 Moreover. she is also linked with several other famous News on public television like NBC TODAY, NBC Nightly and Nightly Business Report.
Courtney Reagan's on-screen proposal!
Courtney Reagan is happily married to her boyfriend who  proposed her hedge fund analyst boyfriend during a taping of the "Nightly Business Report." On November 1, she was reporting about luxury jewelry, particularly engagement rings.
@SullyCNBC is in my 2 fave hometown spots today in Centerville, OH @BillsDonuts & Doubledays…with my family!!! #swingstate #fullheart pic.twitter.com/j1AL2BLVPM

— Courtney Reagan (@CourtReagan) November 8, 2016
During the time, the show's host Tyler Mathisen kept on referring to a middle-level jeweler. At the very same time, her husband entered the set with the ring on his hand. As he proposed her on the live TV Show, Regan could not stop her tears.
You may like to read Julia Boorstin seems to be living her blissful married life!!
Her husband Jared Baker proposed saying:
"It's been a long time. Seven years… I love you so much. I have since the day I met you. I've always known you were the one. I love your smile, love your laugh. I even love the way you dance. Will you marry me?"
No doubt Courtney said "Yes" and the couple shared a kiss.
Courtney and her husband Jared tied the knot on August 31st, 2014. The couple finally took the step of marriage after 7 years of dating and are happy ever since with each other. Though she has a busy schedule on her she finds a way to take out the time for her family.
The social media active Television personality Courtney also updates about her life and work on her accounts like Twitter, Facebook, and Instagram. Going through her social media accounts we can say that she is enjoying her married life with her husband Jared.
Talking little more about her professional life, Courtney has the intellectual way of presenting the news. While this has raised her viewers and followers.
Moreover, she also became the top individual fundraiser for her entire team with over $28,290 and nearly $25,000 fund for the  American Cancer Society's DetermiNation team.
Also read CNBC's Trish Regan and husband James A. Ben married since 2001 living happily with her children
More About Courtney Reagan
Courtney Reagan is a famous American journalist, retail and consumer reporter who is working for CNBC. She is one of the most known faces in the industry of news right now. In the year 2011 of Feb, Reagan was appointed as general assignment reporter for CNBC's Business Day programming. Other than CNBC, she also works for other famous News on public television like NBC TODAY, NBC Nightly and Nightly Business Report. See more bio…