Lesser-known facts of Kross Asghedom, the son of late rapper Nipsey Hussle and American actress Lauren London!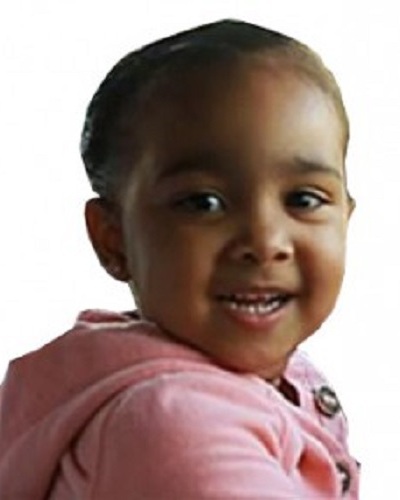 Rapper Nipsey Hussle was killed last weekend outside his clothing store, Marathon Clothing in South Los Angeles.
He had a girlfriend named Lauren London at the time he was killed.
He also has a son with her who is 2 now and named Kross Asghedom.
---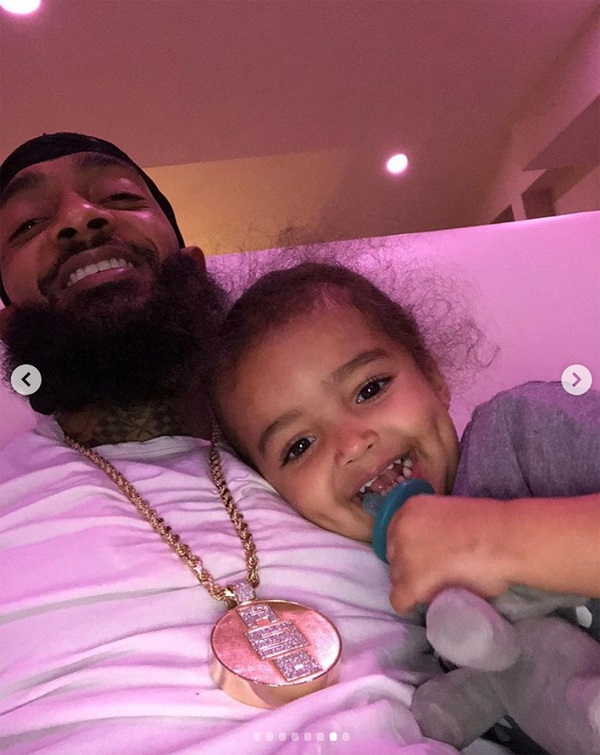 Kross Asghedom: Birth and family
Kross Asghedom is the son of famous rapper Nipsey Hussle with his girlfriend Lauren London. Nipsey's real name is Ermias Davidson Asghedom and Nipsey Hussle is his taken name. Nipsey's father and Kross' paternal grandfather were from the East African country Eritrea.
Kross' age is two now and he was born on 31 August 2016 in Los Angeles, California. He has an American nationality and mixed ethnicity.
Additionally, he has two half-siblings: Cameron from his mother's side and Emani from his father's side. Emani is the daughter of Nipsey with his former girlfriend, Tanisha. Lauren London was dating Lil Wayne earlier and has a nine-year-old son, Cameron with him.
Nipsey was a loving father and had taken his daughter Emani to the 2019 Grammys where his studio debut album Victory Lap was nominated for best rap album of the year.
Furthermore, he rarely used to post pictures of his kids on Instagram but he had put up the picture of Kross on his first birthday. He captioned the post:
"Kross the boss's" birth:"
Kross Asghedom and his mother Lauren London
Lauren London is Kross' mother and she is an American actress. She is a caring mother and a loving wife. But now, Lauren feels completely lost after her beau's sudden and tragic death. She had earlier told Ebony about how she cares for her children.
She had said:
"I always tell my kids that when I'm done with a project that we'll go on a little vacation or a staycation so they have something to look forward to at the end of a project and then on my days off I'm just full on hands on."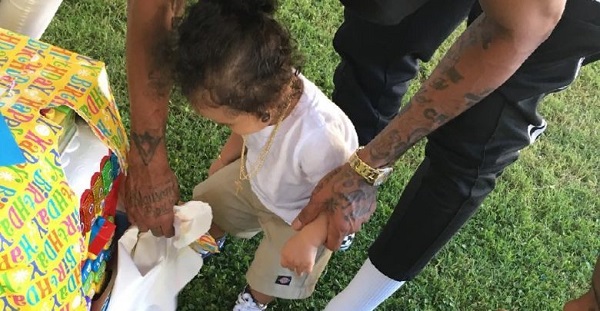 She had added:
"I make lunches, I take them to school, I pick them up, I take them to birthdays, so my days off aren't even dedicated to me, they're dedicated to them."
Click to learn more about Jenelle Evans slammed for permitting her kids to wear hats with sexually inappropriate messages!
Additionally, she is supportive of her kids' future dreams and careers.
Lauren had said:
"I just want them to be happy, well-rounded human beings, so if they wanted to do music or acting or whatever they decided to do that they felt God placed on their heart, I support that."
Kross Asghedom – the celebrity kid
Lauren and Nipsey wanted their kids to grow normally out of the spotlight. Hence they preferred to not post pictures of them on social media. In 2018, Lauren uploaded a picture of Kross but did not reveal his face in it.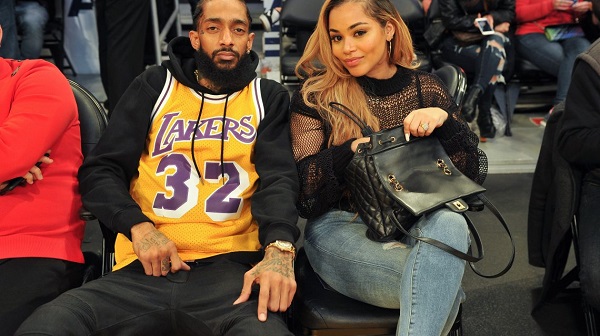 Click to read more about Chance the Rapper and his longtime lady love Kirsten Corley were married in Newport Beach in California on 9 March 2019
Short bio on Kross Asghedom
Kross Asghedom is a celebrity child of LA rapper Nipsey Hussle and Actor Lauren London. More bio…
Source: heavy, Glob Intel