Lesser-known truths about the Tik Tok star Ayla Prince!
Ayla Prince is a Norwegian Tik Tok star with a huge fan following. She is just 18 but has gained more than 2.9 million fans on the music platform.
Ayla Prince-the rising star
Ayla was just 17 when she started to post music and other content on social media. She has become a great name on Tik Tok where she boasts of having over 2.9 million subscribers. She has 62.8 million likes on it. Her lip sync and other videos are extremely famous. Some of the popular videos include this baby filter, my other version, and these are amazing.
Also, read Malu Trevejo releases her first bilingual dance single called 'Como Tu Me Quieres'
Ayla also has her own YouTube channel with more than 10.4k followers on it. But there seems to be no recent activity on it yet. She is also active on Instagram and on it, she has more than 49.5 k fans following her.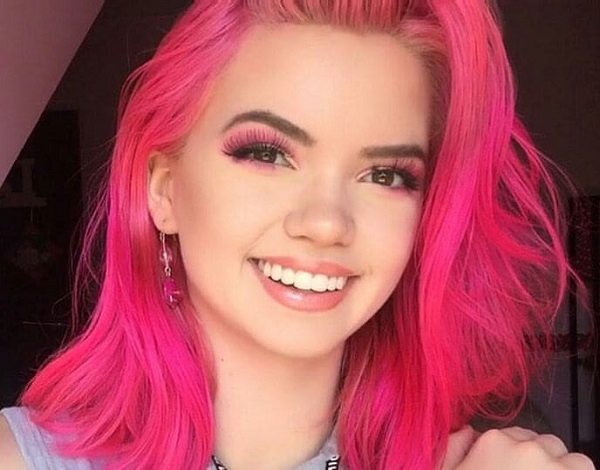 She had also done some work in theaters. Ayla joined Twitter in February 2015. But she has no recent activity on it.
Ayla Prince and her birth and early life
Ayla was born on 15 December 2000 in Norway. She has a mixed ethnicity-Norwegian, British, and American. Ayla holds Norwegian nationality. She is studying in high school at the moment. There are no available details about her parents or siblings.
Ayla Prince and her lifestyle
Ayla is studying and doing part-time online work. She is highly active on social media platforms. She loves to dye her hair in various bright colors. Ayla Prince has a fair complexion and brown eyes. She also loves to swim.
Click to read more about Rejection for a hug from Jerry Seinfeld when Kesha asked for between an interview is going viral all over! Click for more details!
Ayla Prince and her love life
Ayla is not married but is in a relationship. She is dating fellow web content creator Karmazzo since April 2018.
About the music platform Tik Tok
Tik Tok is a media app which works on iOS and Android. Using this social media platform, one can create and share short videos. It is called Douyin in China.
The users can make short videos of 3 to 15 seconds duration. They can also use this platform to create short looping videos of 3 to 60 seconds in duration. This app was launched in September 2016 and many young people have got hooked to it. It has been developed by ByteDance and this freeware is available in 33 languages worldwide. This has now been expanded and can be availed in 75 languages.
It merged with Musical.ly in August 2018. It is now more popular than Facebook, YouTube, and Instagram. And it seems similar to Vine or Snapchat but is easier to use.
Ayla Prince and her online fame
Ayla is one amongst the various youngsters who are using the various online media for popularity and money. She ranks in position 6179 on the various online social media platforms and is rising in rank with time. She has also uploaded videos on body shaming and cyber-bullying.
Source: famous birthdays