Let's find out who is Tia Torres Husband. How is their relationship, married life? Her childhood is going to shock you!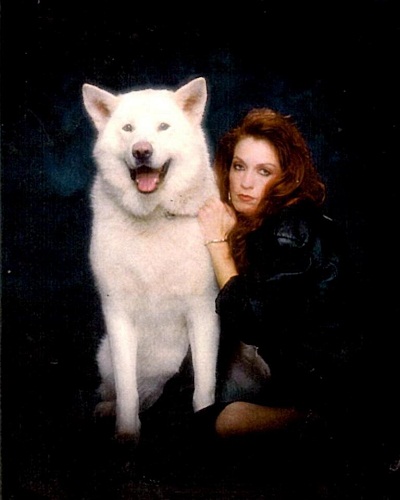 Tia Torres is an American TV personality by profession.
She is famous as the host of Pit Bulls & Parolees Aftershow.
Being an animal lover, she founded the Villalobos Rescue Center.
Through her work, her income is around $300k according to the sources.
---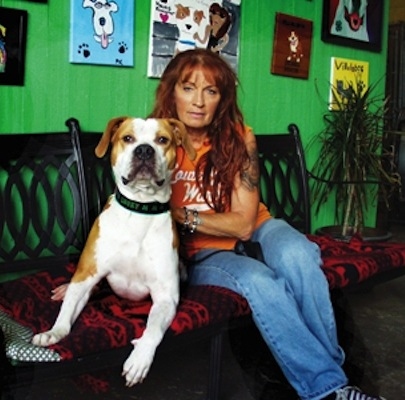 Also read Reality star Tamar Braxton reveals that she was molested as a child by her family members- maternal and paternal
Tia's Marriage with Aren Marcus Jackson
The 61-year-old(11 June 1960), Tia's marriage has a strong bond and still seems the way it was on the first day. We often hear that it's difficult to find a partner who helps and supports you in your profession.
But this couple proved it wrong. She has a husband who is happy to help her in her profession. And we must say she has no fault in her stars.
She married Aren Marcus Jackson. Their love affair started during the 1980s. They have two daughters: Tania and Mariah.
Tia Torres met Aren back in the 1980s. She was trying to track down the owner of a lost dog to hand it over. Tia used the inmate locator to locate the owner so.
She had was that the owner was in the California penitentiary. The owner was none other than Aren. They started writing letters and became good friends soon after their encounter.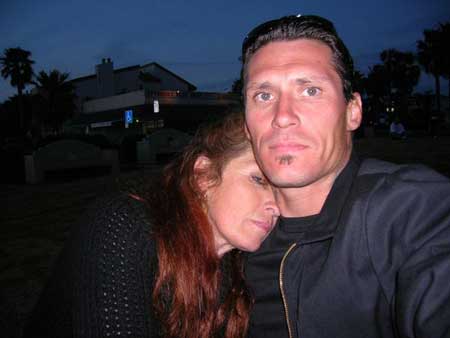 Read more Reality Television Star Yolanda Hadid Talks About Her Daughter Bella Hadid's Anxiety Battle
Aren was imprisoned several times for property theft. And had a bad reputation. Despite several obstacles, they married in 2006.
Jackson was arrested
Aren supported his wife Tia. Jackson was arrested in September 2007. Sources say that Jackson was involved in the theft of a vehicle and property which did not belong to him.
There were also rumors of Jackson being a drug addict and also a criminal. Jackson is behind the bars at present in California for 15 years since 2007.
We wish all the luck to this beautiful and dedicated couple and hope they get to meet each other very soon.
Tia Maria Torres' Childhood
Tia was born on 11th June 1960, in Southern California, U.S. to a Scotch/Irish ethnic background. However, her childhood was a difficult one as she was brought up in a broken home, she was raised by her stepmother who was very supportive. She did not have a family of her own so she adopted dogs and stray cats as her family.
There is no information about her biological parents and had a stepmother with whom she shared a mother-daughter bond. However, she shared that her mother taught her discipline and very strong morals. But it is known that she lived with her stepmother and they have good bonding. Her stepmother was a farm girl so they had horses.
Her stepmother was the one who taught her how to love and treat animals. She said that during Christmas rather than unpacking the gifts or celebrating, they would feed and clean their horse stalls.
She was also raised in Sri Lanka. Moreover, she revealed,
"From being 'raised by wolves' (literally) to living in the jungles of Sri Lanka, it was the compassion and understanding I received from animals of every size, shape, and species, that made me the human I am today."
When she was 17 years old, she left her home to live her life according to her terms. She enrolled in the army and later became a truck driver. She was also into drugs and fortunately, she could come out of it before it was too late.
Even though she left her home, her love for animals was the same, and bought Arabian horses, an Angora goat, and her Catahoula Leopard Dog – Cougar as her pets. She traveled from place to place along with her pets.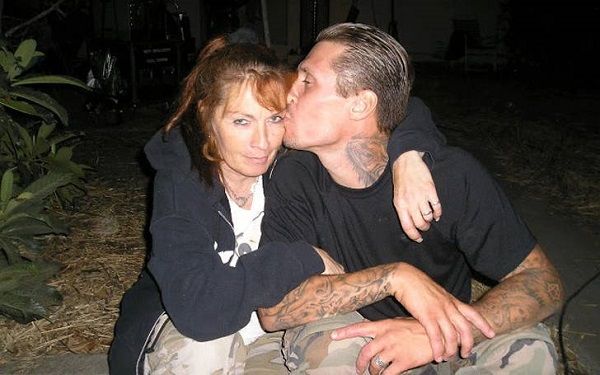 Short bio on Tia Maria Torres
Tia Maria Torres is a television personality and reality star who hails from America. She earned a lot of attention and recognition for her appearances in the American reality television series, Pit Bulls & Parolees. Also, she is the founder of Villalobos Rescue Center, which gives shelter to pit bulls. More bio…
Reference: (tiatorres, imdb)