Levon Roan Thurman-Hawke: Every Unknown Facts About 'Stranger Things' star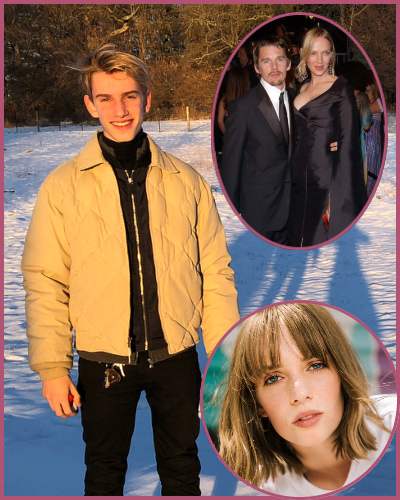 Levon Roan Thurman-Hawke is a rising star and celebrity kid
He is the son of Hollywood icons Ethan Hawke and Uma Thurman
Hawke is set to be portraying his first major screen role in stranger things season 4 along with his sibling Maya Hawke
His character for the new season hasn't yet been disclosed
---
Levon Roan Thurman-Hawke is popularly known for being the son of Hollywood icons Ethan Hawke and Uma Thurman.
Nowadays, Levon's fan base has been arising after joining the hit Netflix show for season 4. The upcoming fourth season of the American horror drama tv series Stranger Things is set to be released on May 27, 2022, via Netflix.
The uprising star initially joined the series in season three as Scoops Ahoy employee Robin Buckley in 2019. In recent years, he has succeeded in keeping a comparatively low profile but now it's time to attain stardom, alike his other family member.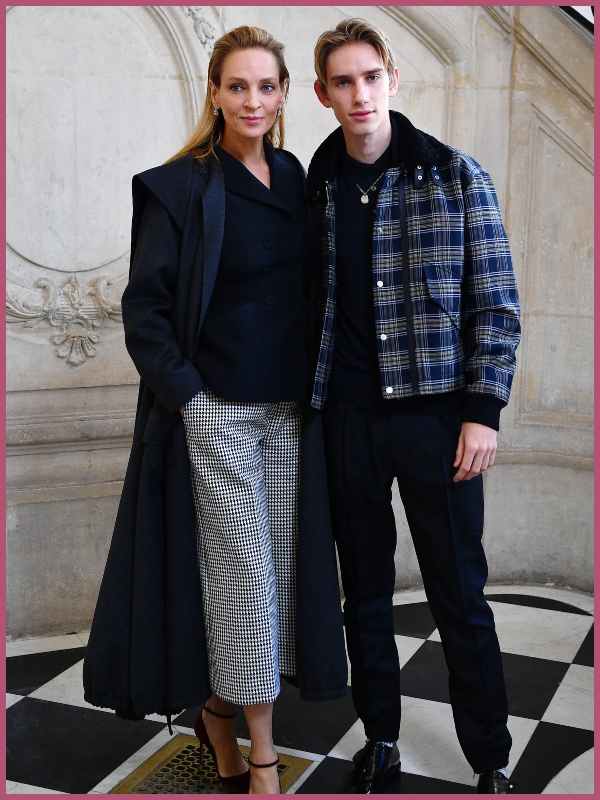 Also read "The 'Stranger Things' star Millie Bobby Brown celebrates her 18th Birthday with Boyfriend Jake Bongiovi"
How old is Levon Thurman Hawke?
Levon was born on January 15, 2002, in New York City, NY. As of 2022, he is 20 years old. His Sun Sign is Capricorn.
He grew up in the public eye as his parents are well-renowned Hollywood celebrities. His father, Ethan Hawke began acting when he was 14 years old whereas his mother Uma Thuman started her modeling career at 15.
Following in his parent's footsteps, Levon also decided to make a career in the entertainment industry.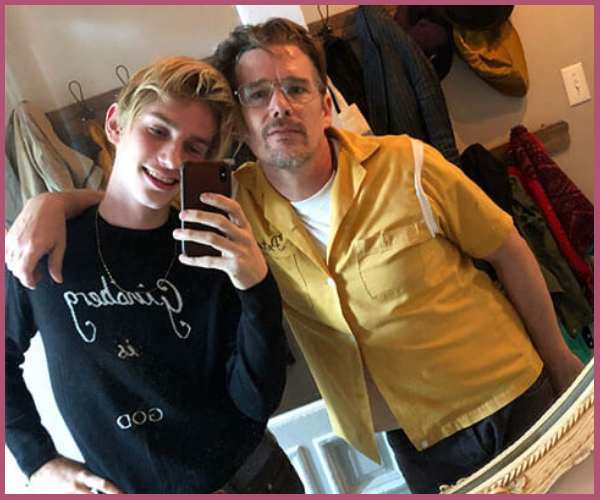 Are Maya Hawke and Levon Thurman Hawke related?
Maya Hawke and Levon are siblings. Maya has made a name for herself in Hollywood, landing roles in productions such as "Once Upon a Time in Hollywood," "Stranger Things," and "Fear Street."
The actress made her acting debut in 2017 after she dropped out of New York drama school Juilliard. She has amassed an impressive list of credits over the past five years. She is also set to appear in season 4 of Stranger Things.
Also read "Lily Allen and David Harbour confirm their relationship: Lily Allen calls her Stranger Things co-star 'mine'"
She initially appeared on the show in its 3rd season as Robin Buckley. Later, she was also featured in its tie-in podcast Rebel Robin: Surviving Hawkins.
Which films and TV shows have Levon Thurman Hawke starred in?
In 2018, Levon made his acting debut in a minor role in the short film Blackout. Prior to that, he made an appearance in 2003 on the TV show Celebrities Uncensored as himself. Stranger Things is set to be his first major screen role.
Well, the production hasn't yet revealed Levon's character for the new season. Guess, will he be an ally or a villain?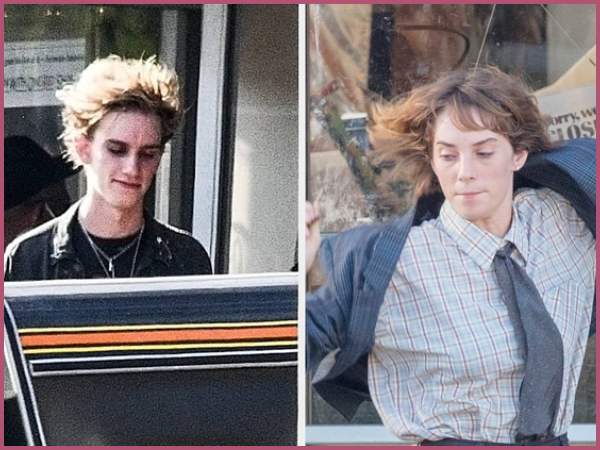 According to his character ensemble, he is guessed to be portraying a punk rock character. The photographs which leaked from the set showed him in a battered denim jacket decorated with safety pins.
Similarly, he is accessorized with a bandana tied around his elbow, cuff bracelets, silver necklaces, and a black fingerless glove. He does dark eye makeup along with artfully tousled hair.
Also read "Jake Bongiovi, Son Of Jon Bon Jovi, Is Dating 'Stranger Things' Actress, Millie Bobby Brown!"