Lezhae Zeona – baby mama of Fetty Wap's two children working on music career! Know about her children, net worth, social media, biography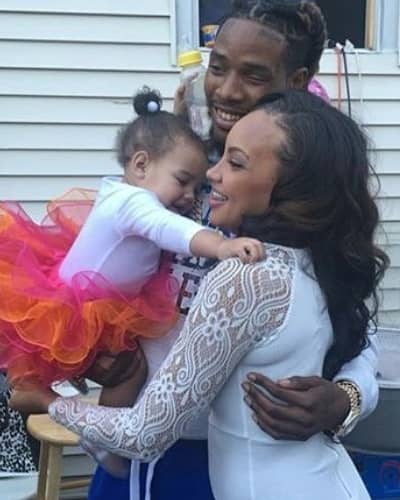 Lezhae Zeona is the baby mama of rapper Fetty Wap. She is a native of Compton, California. Lezhae is trying to build her own name as an artist. But it seems to be difficult for her being given the 'baby mama' label as she shares two children with rapper Fetty Wap.
Zeona revealed that her baby father Fetty has given her advice on how to navigate her music career. She said,
"When he first found out I did music, I didn't tell him. "I just did my own thing. He was on Live and people was actually telling him. Also, he was like, 'What?' He thought they was trippin'. Maybe two weeks later, he was at my house and I was just playing him the music that I was doing and his face was just dropped."
He offered to help her if she needed it. But she denied his help offer as she wanted to something independently.
Lezhae Zeona and Fetty Wap's children
Lezhae Zeona and Fetty Wap became parents on 12th March 2015. They had a daughter Zaviera Maxwell. She is 5 years old at present. She lives in Passaic, New Jersey with her mother.
Likewise, Zavier has a brother named Zy and the other five half-siblings. Also, Fetty and Lezhae's second child is a baby boy named Zy. He was born in 2018.
In the year 2016, Wap tweeted,
"End of the day I ain't see my daughter In a month so yea I was upset , S**t happens when ppl wanna be famous."
It was known that he was facing a charge of making terroristic threats from the Passaic Police Department. His warrant was dated on 2nd November 2016.
It is said that he had threatened to physically abuse the mother of his child. It was recorded by Lezhae and there was a video showing Lezhae holding a big knife while Fetty yells at her from the street.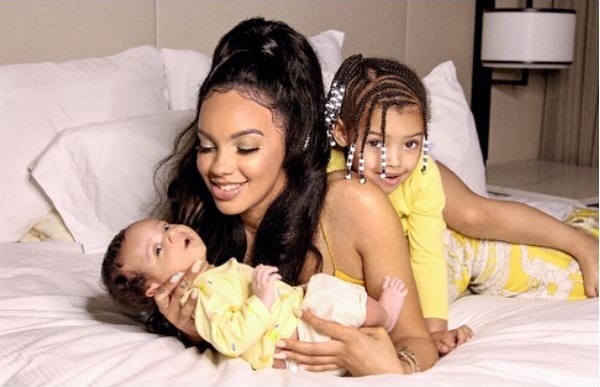 Similarly, in October 2015, Fetty's sister Divinity Maxwell accused Lezhae on Facebook of not even wanting custody of the couple's daughter. Maxwell accused Zeona that she would have gotten an abortion if she thought she was going to be a single mother.
Also read Jennifer Ashley Harper – wife of Dave Matthews on working with her husband! Know about their married life, children, net worth, properties, and more
How much is Lezhae Zeona's net worth?
Lezhae Zeona has an estimated net worth of $200 thousand. Her baby daddy rapper Fetty Wap has a net worth of $8 million. He invests in stocks with the help of his lawyers and accountants and is making a lot of money. Fetty has two studio albums one of which is Fetty Wap which he released on 25th September 2015 and another one is King Zoo which is yet to be released.
Likewise, his singles are Everyday, Fresh N Clean, Brand New, Zoo, Birthday, Thug Lovin, Hold On, Trippin Baby, Love The Way, KissWowie, and more. It is said that at one point he bought 37 cars, 10 houses, 14 apartments, and $2.5 million in jewelry.
Wap revealed,
"It was bad. I was doing almost $200,000 a month in just bills."
Then his financial advisor told him to save 70% and spend 30%. It was the best advice he received. After that, he went down to having only one house and two cars.
Lezhae Zeona on social media
Lezhae Zeona has around 762 followers on her Instagram account. She shares posts of her daughter on her account. She has not made a post since 2016. Also, her first post on her Instagram account was on 29th June 2016. Similarly, her Twitter account has 5.8k followers.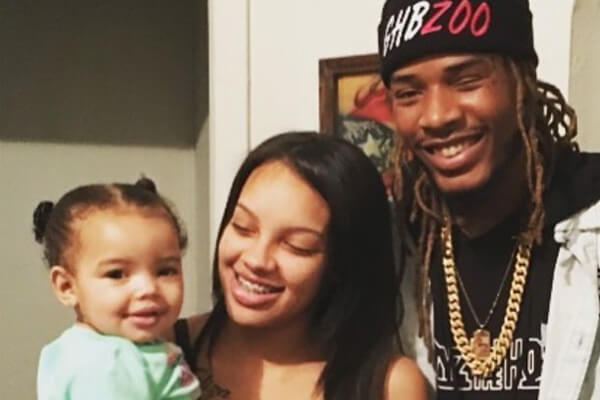 Zeona is on Twitter since November 2015. Similarly, she has also not tweeted on Twitter since 2019. She also had a Facebook account which she has not used since 2016.
Also read Andy Lassner on the ongoing 'The Ellen DeGeneres Show' controversy! Find about his wife, children, net worth, social media, biography
Short bio on Fetty Wap
Fetty Wap (Willie Maxwell II) is an American rapper, singer, and songwriter. He is best known for his single "Trap Queen", which appeared at the number two on the US Billboard Hot 2015 whose success helped him to deal with 300 entertainments.
He became able to establish himself as a fine rapper and able to gain more fame and popularity. Read more bio…