Lia Gerardini: An insight into the early life, relationship, and career of this fourth ex-wife of Vince Neil!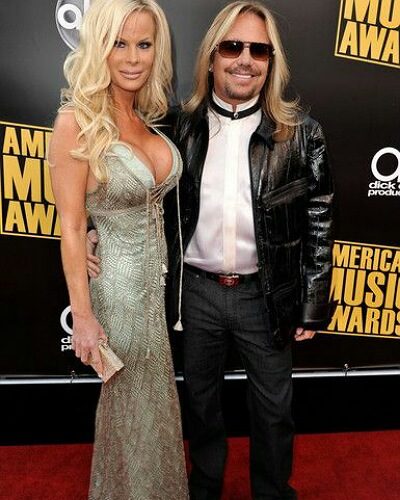 Vince Neil is the lead vocalist of Motley Crue. And Lia Gerardini is the fourth and now ex-wife of Vince Neil. More about the lady here!
Lia Gerardini and her relationship with Vince Neil
Lia and Vince met and began dating and wed on 9 January 2005 at Las Vegas Four Seasons Hotel. Rapper MC Hammer, an ordained minister and his fellow cast member of The Surreal Life officiated their ceremony. Tommy Lee, Nikki Sixx, Dennis Rodman, Baywatch co-creator Michael Berk, and Playboy Playmate Brande Roderick attended the ceremony.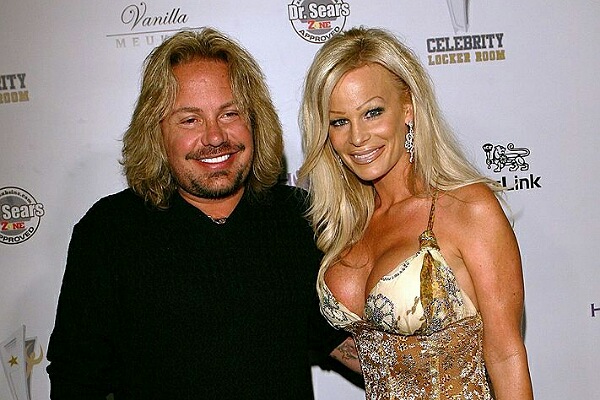 But their married relationship could not last long. In December 2010 after nearly six years, they had called it quits. The cause of the split is not known. But it is supposed that Vince's drug addiction was the likely cause. And the couple has no children together.
After she left Vince, it is not known whether she moved on in life and has any new person in her life. Currently, she resides in Los Angeles, California.
Lia Gerardini's early life and career
Lia was born on 8 July 1952 in Pleasanton, California, United States of America. She grew up in the same locality. Her father was Pete Gerardini and mother was Angele Gerardini. She had a brother named Pete Gerardini Jr.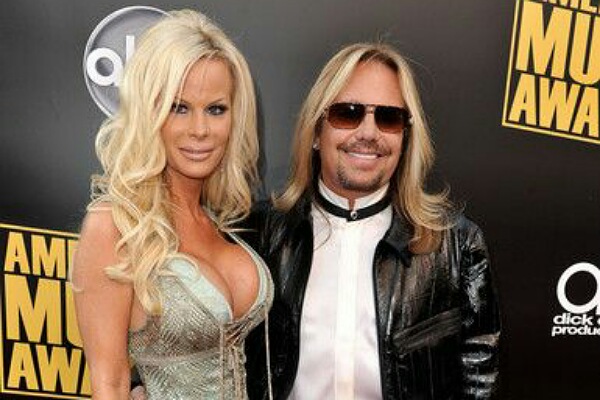 She studied at Valley High School situated in Sacramento, California. Later, she joined Ohlone College in Fremont, California. But did she complete her graduation and in which subject? The answer is not available.
The past relationships of Vince Neil!
Prior to marrying Lia, Vince had three marriages and three divorces. His first wife was Beth Lynn. The couple wed in 1981 when Vince was 20  years old. But this marriage could not continue beyond four years and the couple divorced in 1985.
He soon met mud wrestler and fashion model, Sharise Ruddell. They struck friendship followed by a relationship. And in April of 1987, they wed. The couple had a daughter named Skylar who was born on 26 March 1991. The couple divorced in 1993 and Skylar died of cancer on 15 August 1995. She was only four years of age at the time of her death. And Vince Neil founded the Skylar Neil Memorial Fund in honor of his late daughter.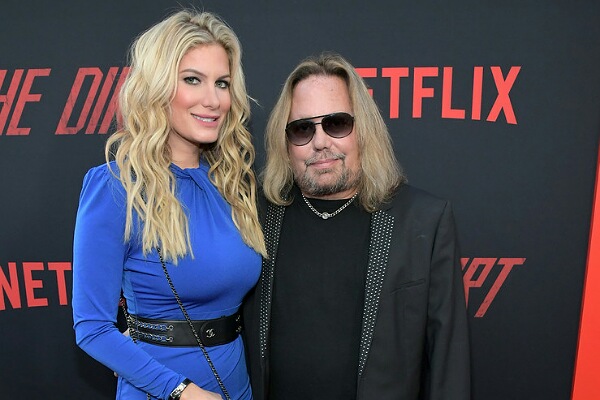 Since early 1993, he began dating actress and Playboy Playmate Heidi Mark. Vince proposed to her just two months after this and they were married in 2000. But they had a rocky start of the marriage. There were several mini-splits in between and attempts of reconciliation. But ultimately they divorced in 2001.
Currently, Vince is dating girlfriend Rain Hannah. She uploaded a photo of the two on her Instagram today. A fan queried:
"How are you and Vince doing?"
To this, Rain replied:
"Healthy and Safe at Home Sweet Home."
In between his four marriages, Vince had dated Tami Jones (1978-1980),Lovey Graham (1980-1981), Savannah (1992), Janine Lindemulder (1993), Peggy Trentini (1993), Carrie Westcott (1993), and Alicia Jacobs (2010 – 2011).
Source: Metal head zone, Wikipedia