Update on Liam Hemsworth's life after the divorce! Liam spotted ringless with friends and family while Miley openly shows PDA with Kaitlynn Carter!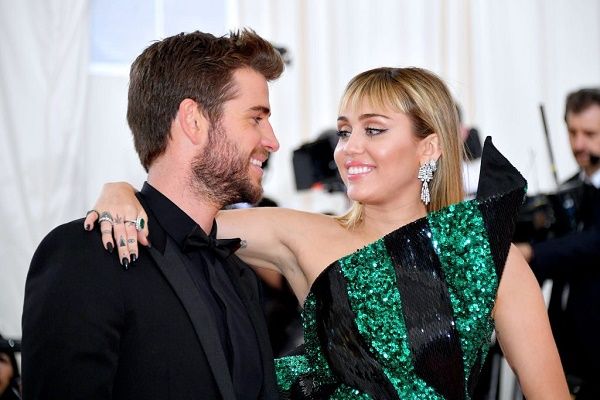 The high profile relationship of Miley Cyrus and Liam Hemsworth has sadly reached its end. While breakups aren't anything new to this couple, this particular time, their split seems to be more serious unlike anything in their past. The couple decided to end their marital life only after a short time period of seven months.
Since the official announcement of their split, the Australian actor had remained silent, unlike Miley who was very vocal and public about it. Liam finally opened up to the public about the split and wished Miley "nothing but health and happiness going forward".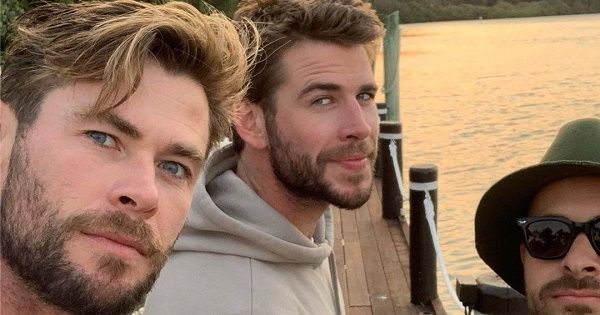 Very counter apart to Miley, Liam reportedly valued more traditional values than Miley who is aways on a wild run to explore herself. However, it was very relieving to see the actor doing well and moving on properly from a marriage, the both, didn't compile to.
Liam was spotted ringless and enjoying a pleasant time with his brother Chris Hemsworth and friends in Makepeace Island, a private escape in Queensland, Australia. He looked healthy and at peace enjoying and goofing around his friends and family in the pictures his brother Chris had shared.
Also, read about Miley and Kaitlynn already over their ex? Miley Cyrus and Kaitlynn Carter moves in together, new found romance sparkles
Liam Hemsworth and Miley Cyrus's never-ending on-and-off finally ends with an off?
When the two got married back in December of 2018, all of the fans and public thought them to be perfect. Ever since the two first met in the movie Last Song, they have been publicly in an on-and-off relationship so, when the two married it was a happy moment for everyone. It felt as if two soulmates who kept loosing each other in life had finally met. But what looked like a marital bliss came to an end in only 7 months.
The two have been together for more than a decade so obviously they love each other immensely but according to close sources to the couple, the fundamentals of the two were extremely far off from each other which might have caused the split Even with the split, both Miley and Liam have shown a positive attitude to each other.
Their relationship has always been the favorite to people and tabloids. From the ugly break up during Miley's "Wrecking Ball" era to when the two tied the knots, they have always made headlines. However, with this split, it could also be a goodbye to the era of Miley and Liam. What they had was obviously beautiful but letting go of relationships when it doesn't work out is also a key to a healthy relationship. We can do nothing but watch as bystanders and wish them all the best for their future.
Also, read about An analysis! Cyrus spotted with Kaitlynn Carter before her split with husband Liam Hemsworth! 
Miley Cyrus makes out with Kaitlynn Carter!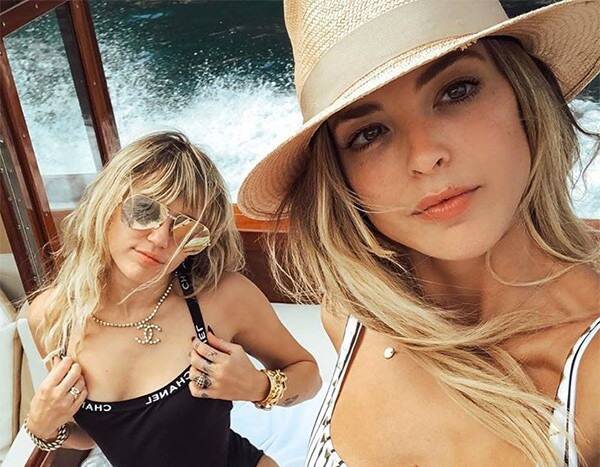 When Liam was lying low after the divorce announcement Miley was out with Kaitlynn Carter making out and partying. Miley has never been the one to keep low, she has always been vocal and quick to tell her side. That is particularly, one of Miley's charm.
Mile came out pansexual in 2016. So, right after days of the announcement, Miley was spotted with rumored girlfriend Kaitlynn in Italy enjoying each other's company a little too much. The two were all on each other and totally making out in public. The two were also recently seen in the New York Fashion Week. They were holding hands as they left the event.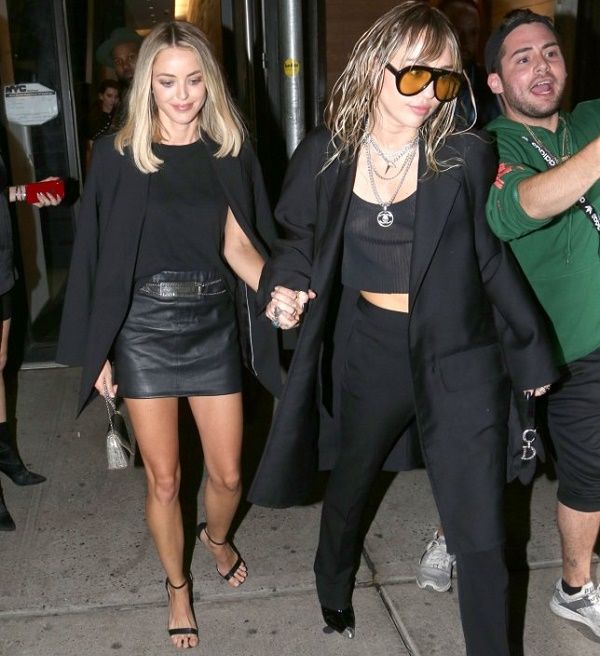 Many people blamed Miley for cheating. They also claimed it to be the reason for their split but Miley has strongly denied such allegations while Liam hasn't addressed anything concerned on this topic.
Also, read about Singer Miley Cyrus responds to the Twitter video of her groping by a stranger in Barcelona, Spain outside her hotel!
Short Bio on Liam Hemsworth
Liam Hemsworth is one of the attractive looking actors in the Australian industry. He is known for his roles in some series like Neighbours and The Elephant Princess. He has also been a part of some American movies like The Last Song, The Hunger Games film series and Independence Day: Resurgence. See more Bio…
Short Bio on Miley Cyrus
Miley Cyrus is a singer, songwriter, as well as an actress. Her real name is Miley Ray Cyrus and she belongs to American society. She had acted as the character Miley Stewart on the Disney Channel television series Hannah Montana in 2006. Along with her, her father had also starred on the series, which aired for four seasons until 2011. See more Bio…
Sources: Yahoo, Hollywood Life, Metro News, E News