70-Year-Old 'Baba' Liaquat Ali Married a 19-Year-Old Girl In Pakistan after Impressing her Through a Song!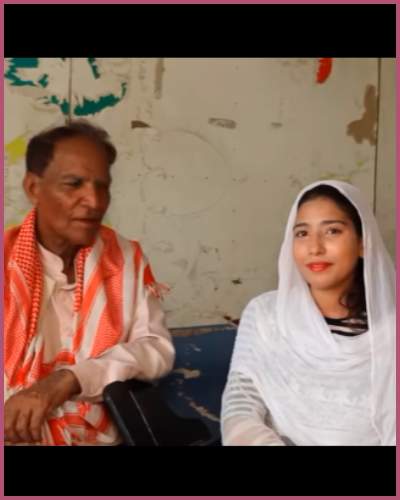 Love has no boundary and no age bar proved by an old man with a young heart aged 70.
The 70-year-old baba married a 19-year-old girl in Pakistan despite a huge generation gap.
Here's the recent story of how a 19-year-old and a 70-year-old couple married in Pakistan.
---
Here's a Youtube content by Syed Basit Ali, a love story of 70-Year-Old 'Baba' Liaquat Ali that went viral overnight! The Youtuber is popular among his fans for posting interesting content and love stories.
Love story of 70-Year-Old 'Baba' Liaquat Ali and his Teen wife Shumaila Ali
This story based on Pakistan is quite different because a teen married someone from the 70s group, quite unlikely but a reality. Like his usual content of featuring couples with a huge age gap, he came along with the storytelling of the 70-year old a very young at heart.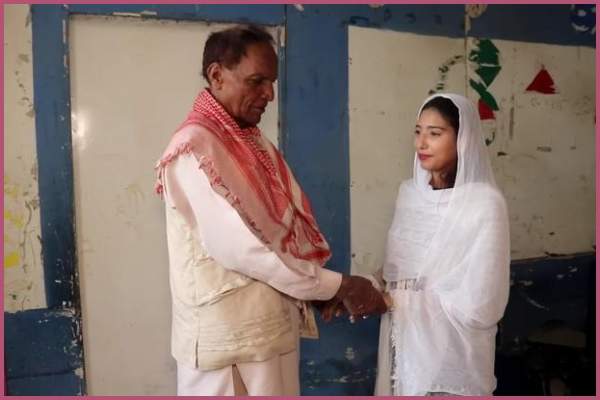 Liaquat Ali, 70, and Shumaila Ali, 19, are a just married couple who describe their first meeting circumstances. The duo met his wife during their daily morning walks in Lahore.
Love bloomed between them pretty quickly after Ali impressed his teenage love interest Shumaila by dedicating her a song while jogging
Liaquat's humming of the romantic songs for Shumaila was the first thing she could remember of her husband. It met her threat right away despite their huge age gap of 50 years. Things were going in their favor and they decided to marry and now live a blissful conjugal life.
Also, Read EastEnders Michelle Collins is Married to her Age Gap Fiance Mike Davidson at 60!
Does age matter in love?
If you are wondering if you have a huge age gap with your love interest and might fear confessing them or wooing them, not anymore.
Here's a true story of how 70-year-old baba persuades a young lady in her late teens to fall in love with him. It's simple, to be real, be quick, and let them feel what you feel for them.
Love in itself is a complicated feeling, don't complicate it more with the boundaries you create for yourself, they are not the true ones, face your fear, cause even 50 years age gap love story can succeed.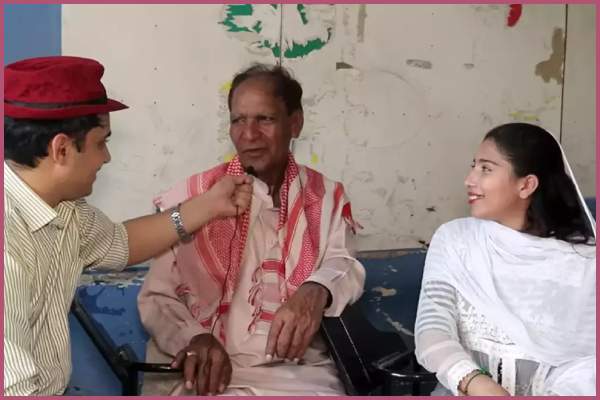 If we talk about the above-mentioned love story of Liaquat Ali, 70, and Shumaila Ali, 19, the wife herself stated,
"One doesn't see age in love. It just happens. My parents objected for a while but we were able to convince them."
Though barriers may come, like in this case, parents may object to your marriage but you face them together. The old baba with a young heart also strongly argued,
"Age is not a factor when it comes to romance. There is no question about someone being old or young. Anyone who is legally allowed to marry can marry."
Also, Read Cher Defends Her Romance with Alexander AE Edwards Despite Their 40-Year Age Gap!