Life in disharmony! Mexican singer Luis Miguel suffers career setback due to his tinnitus and legal suit against him!
Luis Miguel's court case
Mexican singer Luis Miguel's former manager William Brockhaus had sued Luis Miguel in Texas in 2014 claiming that the singer had defaulted paying him his due money as per his 2012 management contract which was signed between them.
In July 2016, Luis Miguel was ordered to pay William Brockhaus more than $ 1 million by a New York Federal Judge. A Judge had also ordered that his 2013 Rolls Royce should be seized during the early part of the legal proceedings.
Luis Miguel owns a home in Los Angeles. Hence William Brockhaus' attorneys requested for the order to be enforced in LA.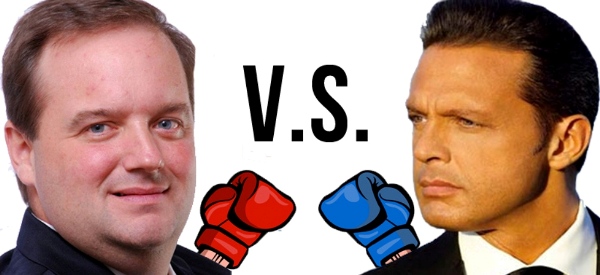 When the court papers were presented to him, Luis Miguel who was not represented by any attorney at that time refused to accept the papers.
He was asked repeatedly to appear in court but Luis Miguel did not comply with the court summons. Hence he was arrested on 2nd May 2017 for contempt of court.
Luis Miguel then got an attorney named Kris Demirjian to represent him. Luis Miguel then settled the lawsuit filed against him. William Brockhaus' attorneys confirmed that the case has been settled.
They filed the required documents with the court stating that the judgment passed last year regarding payment of $ 1 million by Luis Miguel to William Brockhaus has been satisfactorily complied with.
You may also like to read 'Face of Bulgari Accessories Fall Winter 2017.18 Collection' Bella Hadid has her own career!
Luis Miguel's struggles with tinnitus
In November 2015, Luis Miguel had opened up about his health issues. These were also mentioned in his court papers which he had submitted during that time.
He had a hearing problem called Tinnitus. He said that it was a complicated issue and he has been battling it for some time and it was leading to a career setback.
Luis Miguel said:
"It's a complicated situation…. It was a situation that kept developing after all those years on stage, with all the decibels and volume levels for more than 30 years. It's only natural for your body to react so I had to do what I had to do…"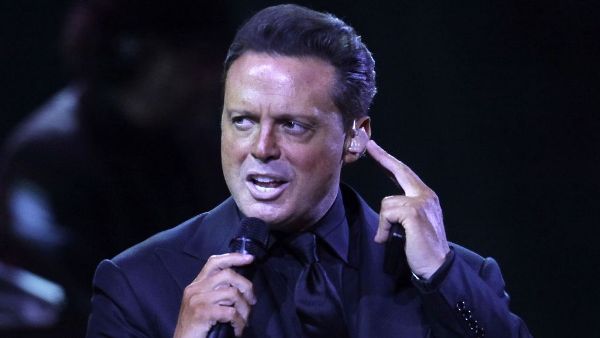 Luis added:
"I had to walk away from the album, from my career and my profession. But it was necessary, something that had to do with my personal life but, I already went through that phase. I wouldn't want to redo it. I want to just go forward and think about the future."
Luis had sought medical advice for his ailment and was showing some signs of recovery. He said:
"It is a condition that I can overcome and I think I'm controlling it to my best ability with the support of my dear people, doctors and the public."
Due to this ear problem, Luis had to cancel a number of his tours and concerts, and these cancellations were affecting his career in a negative way.
Also read The Mexican Music Icon Jose Jose dies at 71! Rewind to his historical career and his tiresome battle with health problems!
Tinnitus explained!
Tinnitus is a condition in which noises are heard in the ears when they actually do not exist. But it is not a psychiatric condition. The person actually experiences the sound but which is not audible to others around.
These sounds may take the form of constant ringing, buzzing, or whistling is either or both ears. Usually, these occur throughout the day and are troublesome for the patient.
At times it becomes unbearable. The severity and intensity of the sound may vary. The most common cause of tinnitus is exposure to excessive and prolonged noise.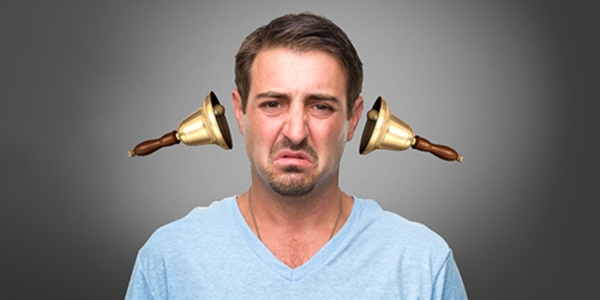 Certain drugs, ear diseases, stress, and head injuries may lead to tinnitus. Due to tinnitus, the individual may suffer social, physical, and secondary psychological problems. There may be secondary stress, emotional fatigue, depression, and emotional lability. There may be associated hearing loss and its consequences.
The offending drug is to be stopped. Certain drugs may assist in minimizing this problem. The patient's coping capacity needs to be enhanced. There is no cure for the problem but specific remedies do help in alleviating the problem.