Her life story! Kura Stephens-the youngest daughter of English actor Toby Stephens and New Zealand actress Anna-Louise Plowman!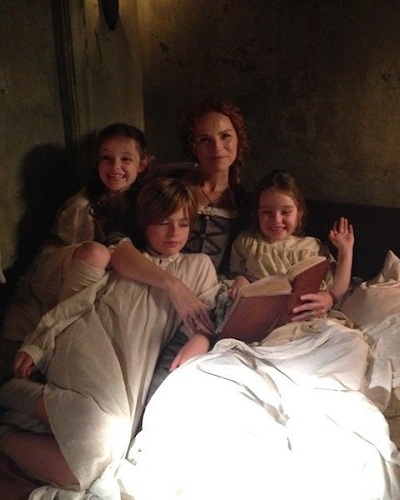 Kura Stephens is the daughter of actor Toby Stephens with wife Anna-Louise Plowman. The child is 8 now.
Kura Stephens and her birth, age, family
Black Sails finale tonight. Home at last @BlkSails_STARZ#BlackSails #NoPlaceLikeHome pic.twitter.com/OMD7TN18Ll

— Anna-Louise Plowman (@PlowmanAL) April 3, 2017
The star kid Kura Stephens was born in September 2010. Her age is 8 years now. She belongs to a family of entertainers. Her mother is a New Zealand actress born on 9 May 1972.
Her father is Toby Stephens who is an English TV, stage, and film actor. He is aged 50 now and was born on 21 April 1969. Kura has two siblings, eldest Eli Alistair born in May 2007 and Tallulah born in September 2010.
Kura's paternal grandmother is English actress Maggie Smith. Her paternal grandfather was English actor of the Royal National Theater and called Robert Stephens.
Kura has uncles named Chris Larkin ( English actor), Quinn Hawkins (English actor), and Michael Stephens. Her aunt is Lucy Dilon. She has cousins Nathaniel Stephens who is Chris Larkin's son and Daisy Grace Stephens who is also Chris Larkin's daughter.
Also read American actress Allison Williams splits from her husband Ricky Van Veen!
Kura Stephens' wonderful Father Toby Stephens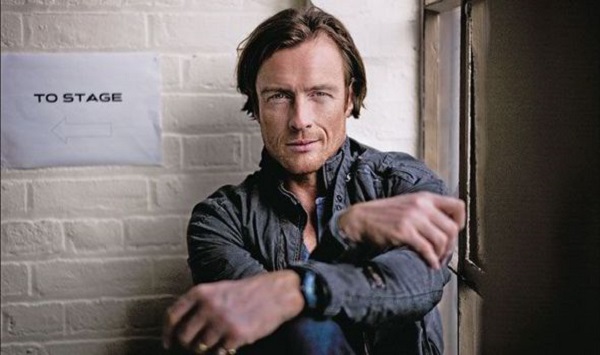 Toby is a great father to his three kids. He had said in an interview in 2014 that his greatest fear is that of something or someone hurting his children. He is a great and honest actor and had once talked about his embarrassing moment. Toby said:
"The most embarrassing thing that ever happened to me was forgetting my first line in a play. The curtain rose, the lights went up, I entered – and couldn't remember a thing. I had to ask for a prompt. The audience groaned. It was terrible."
Anna-Louise Plowman and Toby wed in 2001. People and media often call Toby posh and he does not like it. He said:
"That really gets up my nose, because it's simplistic and patronising and it shows how depressingly hung up about class we still are in this country."
More about Toby Stephens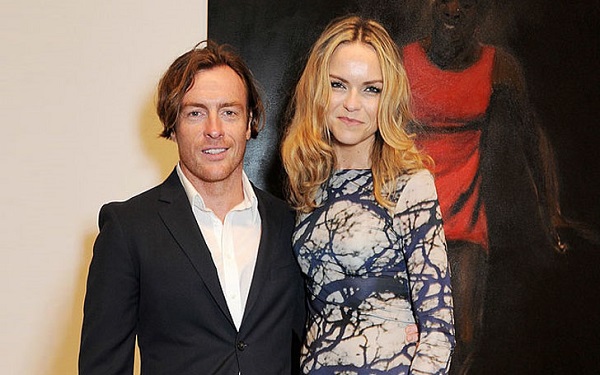 Talking of his weakness, he said:
"Haribo sweets, which I steal from my children. I'm ashamed of myself."
He goes on holidays with wife and children. Toby had said:
"I cry all the time. It's mostly music that does it to me, and I always cry at my children's recitals."
He is a great husband and gifts expensive items such as necklace to her intermittently. He loves to spend time with family and said:
"I like to be at home with my wife and children. I've recently spent a lot of time away, filming in South Africa, so being back here is fantastic. After an extended period abroad, being reunited with my family is very grounding. On a film set, you tend to get tunnel vision and you think work is all there is, especially with the pressure of a big production. So it's very good to get back into the parental routine and remind yourself that there are other things in the world which are much more important."
Also read Singer Shawn Mendes reveals his female crush! Who is she?
Kura Stephens' mother Anna-Louise Plowman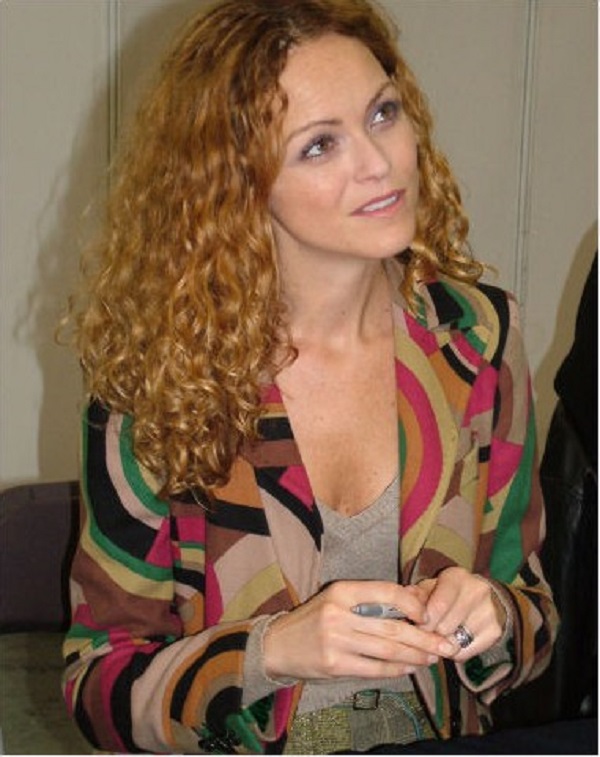 Anna is from New Zealand and attended Samuel Marsden Collegiate School in Wellington. She studied at the London Academy of Music and Dramatic Art and at the Lecoq School in Paris. She has some great film to her credit and these include Holby City, Three Tall Women, and Black Sails.
Source: Telegraph UK, Wikipedia,