Life style of some YouTubers who are passionate about Unboxing and has set a benchmark on YouTube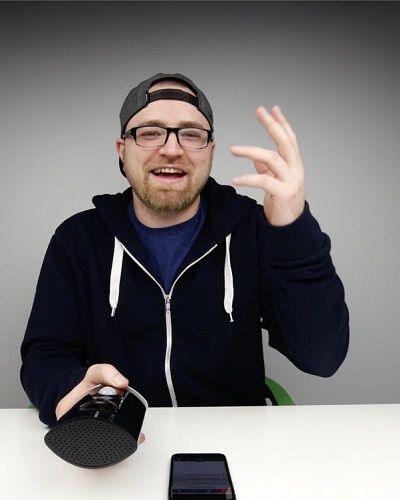 YouTube is one of the most popular social media sites which has created a good impact on the users as well as the viewers.
These days it has also become a place where people can learn different things, share their life experiences, and also for entertainment propose.
It is an American video-sharing site that was founded on February 14, 2005, by Steven Chen, Chad Hurley, and Jawed Karim.
It is ranked at the 2nd position globally and Susan Wojcicki is the CEO of YouTube. Nowadays on YouTube, about 400 hours of content are uploaded to YouTube, and around one billion hours of content are watched every day.
Some interesting facts about some YouTubers who have set a benchmark through their YouTube channel are listed below.
Lewis Hilsenteger (UnboxTherapy)
Lewis is one of the popular YouTubers who are passionate about technology as well as other goods. His channel is about unboxing products that are new to the technical world.
He has around 9.8 million followers on his YouTube channel 'UnboxTherapy'. He is active on other social media sites like Facebook, Instagram, and Twitter.
Hilsenteger has a massive fan following on his social media sites. He has around 324,552 followers on Facebook, more than 1.2 million followers on Instagram, and more than 1.6 million followers on Twitter.
Hilsenteger was born on 5th May 1984 in Toronto, Canada. He has studied digital art, photography, and video editing. He was the president of the iUpgrade company.
Hilsenteger started to post videos on YouTube in 2010 and named his channel 'UnboxTherapy'. He started his 2nd YouTube channel called 'Most top 5' in 2014. In 2015, he started his 3rd YouTube channel called 'Lew Laster'.
One of his most popular YouTube videos was 'iPhone 6 Plus bend test' which crossed over 69 million views. According to an analytics company, it is said that he is making more than 1.6 million dollars within a year with the help of google ads. His best phone of the year 2017 is the 'pixel 2 xl' and he uses it nowadays.
He has a great number of technical stuff, shoes, as well as cars collection which he has stored in the Unboxtherapy headquarters.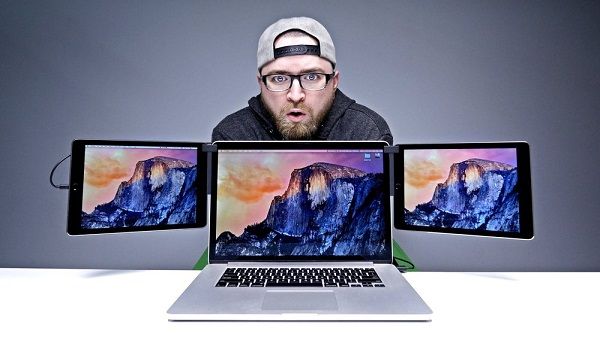 Marques Brown (MKBHD)
Marques Brown is one of the tech YouTubers from America. He is one of the finest YouTubers who gives the latest updates about gadgets that are launched in the day-to-day world.
Brown is often said as one of the best technology reviewers on the planet.
He has a YouTube channel name MKBHD which has more than 5.7 million followers.
He is also active on Social Media Like Facebook, Instagram and Twitter. Brown has around 121,002 followers on Facebook, he has more than 2.58 million followers on Twitter, and more than 1.3 million followers on Instagram.
He was born in December 1993 in Maplewood, NJ. Brown graduated in Business and Technology from Stevens Institute of Technology. He was active on YouTube since 2008, while he was still at his school.
He is also a professional ultimate frisbee player who has played for New Jersey Hammerheads and currently he is playing with New York Rumble.
Through his successful career, he has a net worth of $1 million- $2million. His monthly income is around $25,000- $400,000. He rents a studio in Kearny, New Jersey. He rides a car named Tesla Model SP100D. His favorite camera is Red and he uses 'pixel xl' which is his best phone.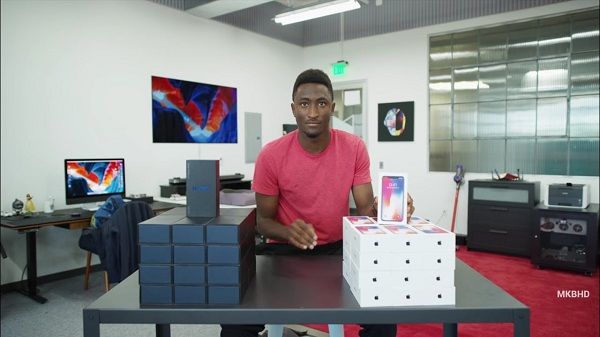 You may also like to read The highest-paid YouTuber is aged 7! Ryan ToysReview had an earning of $ 22 million last year!
Linus Sebastian (Linus Tech Tips)
Linus Sebastian is a Canadian tech YouTuber. He has a YouTube channel named 'Linus Tech Tips'. Sebastian is also the CEO of Linus media group. He has hosted on more than three YouTube channels.
He was born on August 20, 1986, in Vancouver, Canada. Sebastian graduated from Garibaldi Secondary school and enrolled at the University of British Colombia. He worked as a category manager in NCIX. He has a wife named Yvonne Ho and has two daughters and a son.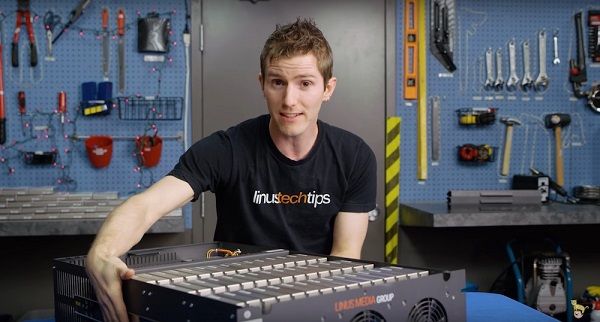 He started his YouTube channel on November 24, 2008, and now has more than 5.2 million subscribers on his YouTube channel. His net worth is more than $2.1 million and has a monthly salary of $176.9k.
One of his most popular videos was 'feature Arctic Hobby Land Rider first looks of a firetruck and excavator' and had more than 8 million views. He uses the 'pixel 2 xl' but he prefers the 'Samsung galaxy s8'.
Also read YouTuber Hamako Mori is the oldest video game YouTuber in the world!