About 'Life Below Zero' survivor, Sue Aikens' Life. Know how bold she was during her childhood
Sue Aikens, whose full name is Susan Aikens has done a documentary series Life Below Zero, which was aired on the National Geographic Channel.
Survived 'Life Below Zero'
While filming the series Life Below Zero, she had to film a life-threatening action scene and she physically injured herself. When asked about it, she said producers and crew members had thrust her to do that scene.
According to her, she was forced to drive her snowmachine into the overflow and it crashed. She was badly hurt in a crash and then made to wait for the medical treatment.
Hence, she has made a legal complaint against the BBC Worldwide Reality Productions show's producer, Aaron Mellman, and the responsible crew members.
Read more to know about it in detail.
Her childhood
Sue was born on 1st July 1963 in Mount Prospect, a small village in Illinois. She has even lived on a tropical island for over a year. Her grandparents were from the place called Linlithgow which is a town in West Lothian, Scotland.
When she was twelve years old, her mother left her father and moved to Alaska with her. She and her mother settled in a village nearby Fairbanks, which is also the largest city in interior Alaska. Later, her mother left her alone to live her own life. Then she lead her life according to her terms.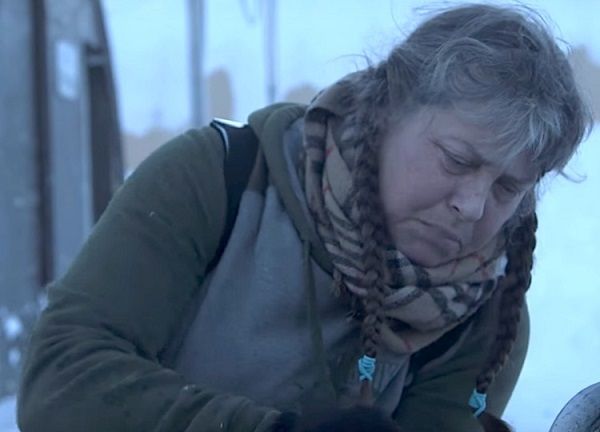 Source: Marathi.TV(Sue Aikens)
She did not have any person or senior to guide her. When asked about it, she said,
"When you're by yourself, you just have to do things for yourself. I had a period of feeling sorry for myself, but I got over it and decided to see it as an adventure instead. And like we all do, I assess the environment and work within it.

A long-time Alaskan resident, whose name I think was Bill, handed me a rifle and some bullets, and that was that. The older Alaskans wish you the best, but you are what you make of yourself.

So when I made my first kill and fashioned myself some clothes and ate, I was sad, but also hungry and cold. Animals were my friends, but they had to also become my food, and I had to quickly learn to separate the two."
Attacked by Wild Bear
In 2017, Sue was attacked by a wild bear which taught her a lot aftermath of the attack. The bear entered through the walls of her house and she could not defend herself. She said,
"I had to sew my own head together, my arm, and before my hips popped out, I went across the river, found the bear, shot him, called the trooper, and there I lay for 10 days."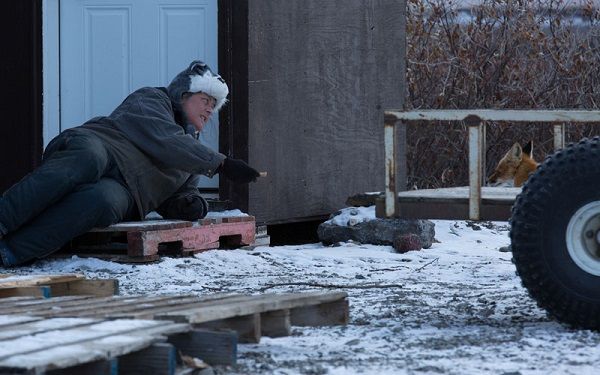 Source: reality blurred(Sue Aikens)
Life full of harsh conditions
She is a tough girl who lives all by herself. So, her life presents different challenges for her every day. Challenges like bad weather, low food supplies or fuel shortage, were the most common ones.
But she said that these were the challenges which taught her to become stronger. She says,
"The most important thing is to be prepared with at least two to three alternate packs of emergency supplies, such as food, fuel and dry clothes."
Short Bio on Sue Aikens
Sue Aikens was born on 1st July 1963. She is an American personnel who was featured in the National Geographic documentary. She became famous after being featured in Life Below Zero. And she filed the suit against the producers of that show due to the inconvenience during the shoot.