The affluent lifestyle of Barron Trump-the only child of Donald Trump and Melania Trump!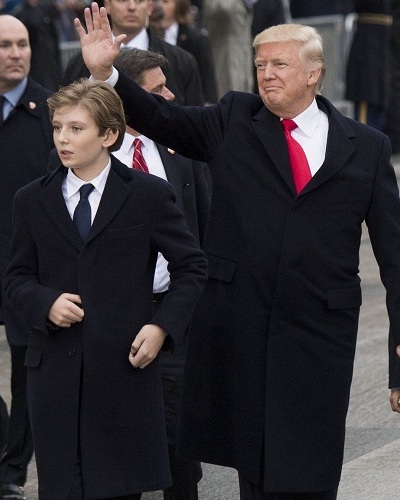 Barron Trump is the youngest member of the Trump family.
Unlike most of his family members who are great names and in the limelight.
Barron is a family outlier. 
---
Barron Trump and his public appearance
The youngest son of Donald Trump, Barron first made headlines on Election Night 2016 when he was standing behind his father on the stage. But his expression was not one of jubilance but of sleepiness. But after that, he has majorly been out of sight.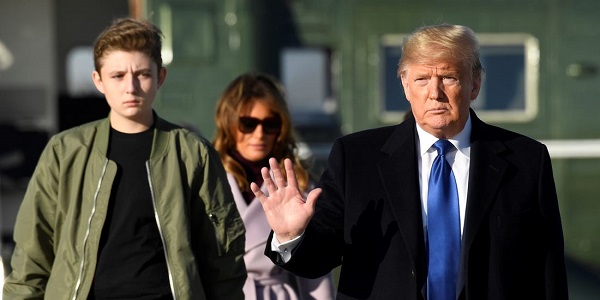 He came to the White House sometime after his father took office. He and his mother Melania Trump are now residing at the White House.
Before that, they were at the Trump Tower penthouse located on Fifth Avenue in New York City. He is the only child of Donald Trump and his current wife Melania Trump.
But he has step-siblings in Ivanka Trump, Eric Trump, and Donald Trump Jr from Donald's first wife, Ivana Trump, and Tiffany from his second wife, Marla Maples.
Barron's birth and schooling
Barron's parents married in January 2005. And he was born on 20 March 2020. He was studying at the highly expensive Columbia Grammar and Preparatory School.
After finishing his year there, he went to join his father in Washington DC. Now he is attending St. Andrew's Episcopal School.
Melania does not want Barron to come into the limelight so early in his life. He is at only family events. But rarely is spotted at official events.
In 2016, Melania told in an interview with ABC News:
"I teach him, I explain to him so he knows what's going on,"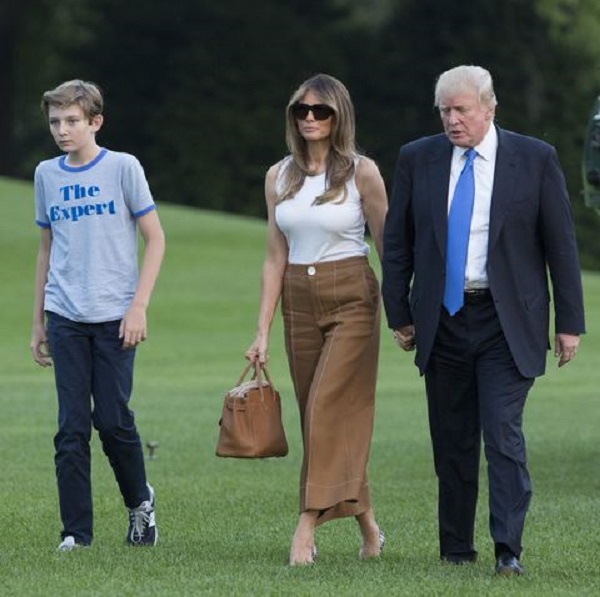 And she added:
"He's taking very well. I keep him balanced and — just have him a childhood as normal as possible. And he's enjoying his school and his sports. He's a great athlete. And I just want to have him — out of the spotlight for now."
But Barron is happy in Washington DC. Melania ensures that he gets the childhood he deserves.
Barron -The First Boy after 60 years
Barron is the First Boy after 60 years to reside in the White House. Before him, the First Boy was John F Kennedy's son JFK Jr. The latter had come to stay in the White House as a baby in 1961.
Barron exited Marine One and entered the White House in a true Trump fashion. He strolled across the lawn of the White House and was wearing a white shirt on which was written The Expert.
At the Trump Tower, Barron had an entire floor to himself. There were helicopters and planes incorporated into the decor of the house and his room.
The parents did not mind Barron drawing and scribbling across the walls of his room because they paint it frequently.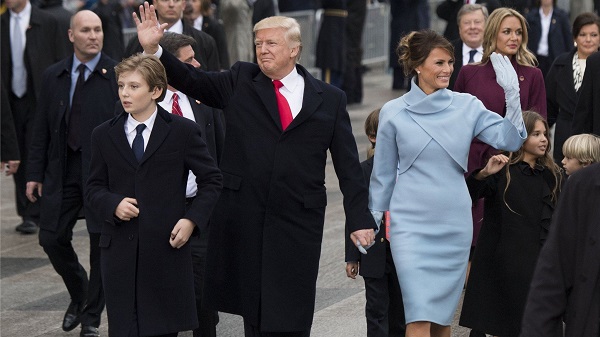 His life in the White House is no less. He has 100 staff to take care of him. Does he have a nanny? Melania had said in a 2015 interview:
"I like to be hands-on. I think it's very important. Barron is 9 years old. He needs somebody as a parent there, so I am with him all the time. As you know my husband is traveling all the time."
Barron not only speaks English fluently but he also knows the Slovenian language well. But he is also able to speak French. Proud father Donald had said that Barron is a natural athlete.