Like mother, like daughter. Suri Cruse Doppelganger of Katie Holmes!! Daughter from Previous Marriage…Know about her Previous Relation with Her Ex-Husband Tom Curise as well as Her Boyfriends. Katie changing her career from actor to Director??!!
Katie Holmes is a famous American actress, model, and filmmaker, best known for her role as Joey Potter on the teen drama series Dawson's Creek (1998-2003). She is also famous as April Burns in Pieces of April (2003). She is also the main cast, director, and producer of the 2016 film All We Had. She is the ex-wife of famous American actor, Tom Cruise.
She has a cute little daughter with Tom Cruise whose name is Suri Cruise and here's the amazing part that she looks just like her mom!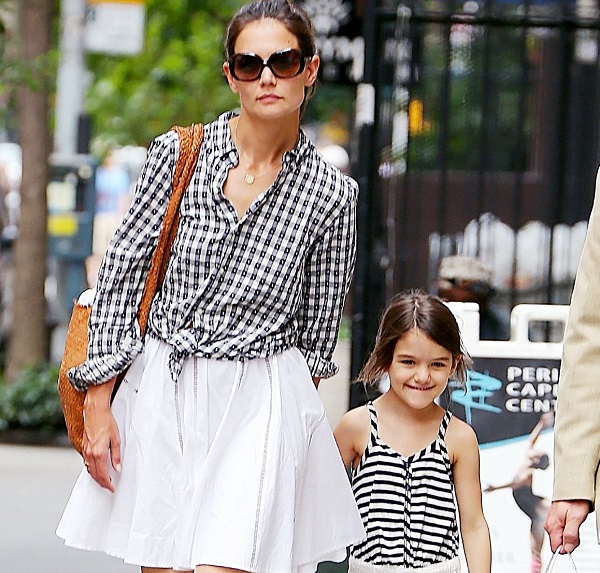 Photocopy Of Mom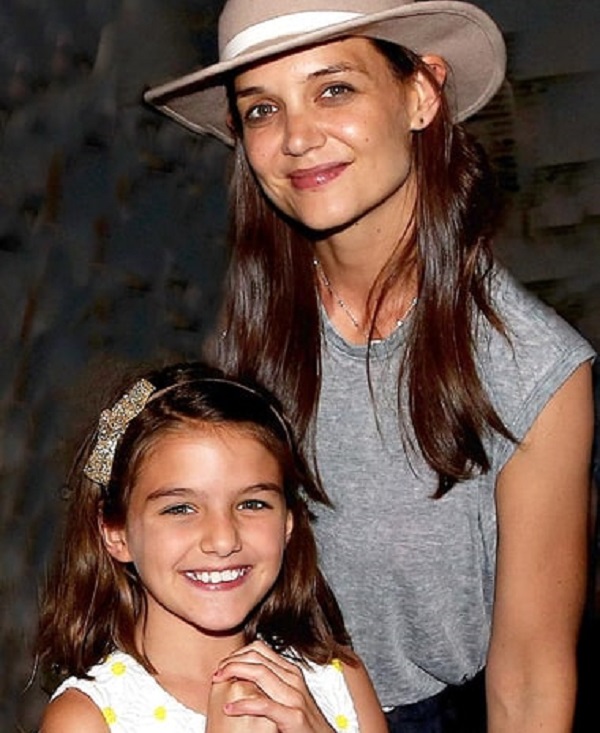 Recently, Katie shared a photo of her daughter sitting on the shoulders of one of their family members with the city of Los Angeles in the background. Suri hanging out with Holmes' nephews on Instagram Sunday, and she is a spitting image of the actress.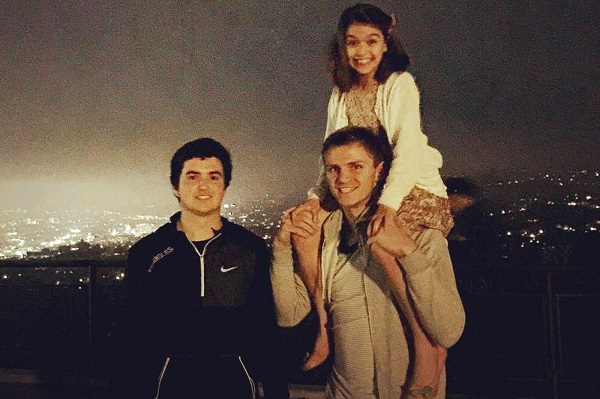 "Love these sweethearts who inspire me with all of their accomplishments and beautiful hearts and for bringing so much light to all our lives! #lalaland #losangeles #family #love #ontopoftheworld #followyourdreams,"
she captioned the Sunday, March 19, post.
They have been spending a quality family time together. Holmes was seen spending time with her cousins which she shared the photos of Suri and her cousins at a beachside carnival.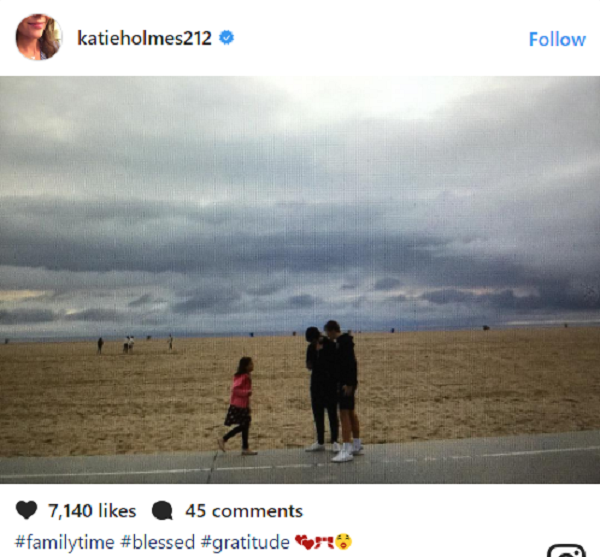 Suri has also been a regular visitor on the sets of The Kennedys: After Camelot, where Suri's mom plays the character of Jacqueline Kennedy Onassis. Jon Cassar is a director of the show told that Holmes' make efforts to give a special space for Suri on set. But, he jokes,
"Katie actually made her a chair that said 'Director, I taught her how to skip rocks."
Holmes recently uploaded a photo to her Instagram account which is throwback photo. That photo is so special because it is her 17-year-old self. And in that photo, the then-rookie actress looked very identical to her daughter. In a 2014 interview with PEOPLE, the Katie said that she learns a lot as little Suri gets older. She said,
"My patience has grown, but between 4 and 6 p.m. I mean, wow. Between tickle fights and glitter art, I try to throw in some manners along the way."
Being a Director
Holmes, who shares Suri with her ex-husband Tom Cruise, recently opened up about making a shift from acting to directing for the sake of her daughter.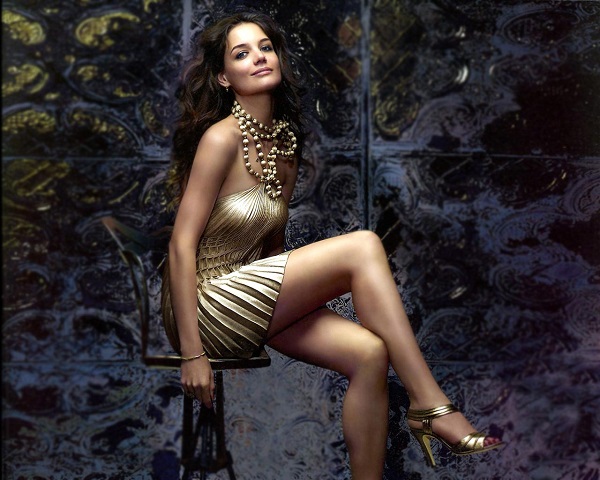 She told Town & Country magazine,
"This business is so unstable, and you never really know where you're going to be. The thing about directing is I can say I have this window and that's when we're getting it done. My child is the most important person to me, and her upbringing is paramount to my work right now. It's very important that I'm present and she has a stable, innocent childhood. I feel so blessed to do what I do, but there's nothing in the world better than watching your child succeed."
Just like every mom Katie thinks that Suri is growing up fast,
"Every day, kids get a little further away from you,"
she told the magazine.
"That's a positive thing. They should be becoming more independent, but it's heartbreaking. You want them to stay with you forever, but they're these amazing beings, and you have to do everything you can to give them what they need — and then they're going to go. And that's going to be very, very sad for me."
Katie Relationship History
Katie Holmes was once a married woman. She was previously married to the famous American actor, Tom Cruise. After dating each other for over a year, the couple got married on November 18, 2006. Being linked with the same industry, they were very supportive of each other.
On April 18, 2006, they together had a daughter whom they named Suri Cruise. After being in the married relationship for over six years, they divorced on August 20, 2012. It was Katie who filed for divorce and moved out with Suri and she stated that Scientology was a contributing factor for their divorce.
Talking about her previous relationships, Holmes was engaged to the American actor Chris Klein in 2003. After being in the relationship for over two years, they separated in 2005.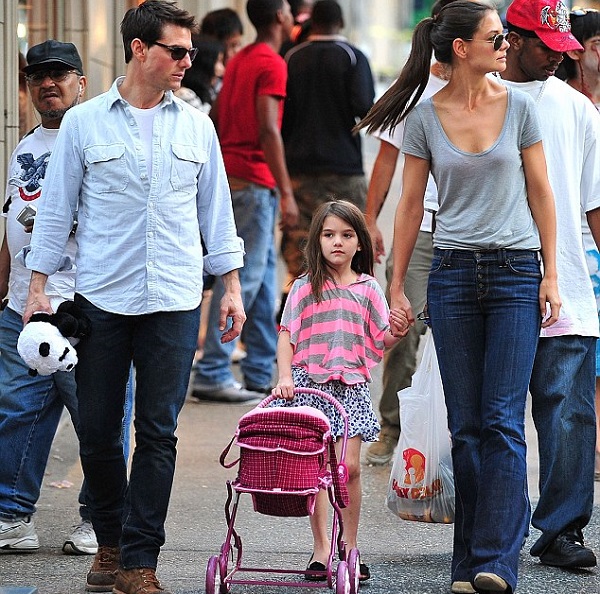 After her divorce with Tom, She began dating the American singer and songwriter, Peter Cincotti in 2013 and broke up after a year. After that, she dated the Swedish actor, Alexander Skarsgård for a year. After that, she met Jamie Foxx and they started dating each other. They are together since Aug 2014 and no news came out about their breakup till now.
Short Bio of Katie Holmes:
Katie Holmes is a famous American actress, model, and filmmaker, best known for her role as Joey Potter on the teen drama series Dawson's Creek (1998-2003). She is also famous as April Burns in Pieces of April (2003). She is also the main cast, director, and producer of the 2016 film All We Had. She is the ex-wife of famous American actor, Tom Cruise. – See more bio at…