Lil Baby rapper accused of cheating on his girlfriend, Jayda Cheaves for the second time!
Rapper Lil Baby is again in trouble. This time an adult actress has come forward and stated that Lil Baby has been infidel and cheated on his girlfriend, Jayda Cheaves. And this is definitely not the first time that the rapper has been accused of infidelity. Earlier in February this year, similar accusations had surfaced. What is the response of his girlfriend to all this?
Lil Baby and his infidelity
Human relationships are extremely complex and this is due to the complexity of human nature. Most men tend to have the polygamous seed in them and the civilized society is unable to remove it from them. Rapper Lil Baby is no exception. A porn actress has claimed this time that Lil has cheated on his girlfriend, Jayda Cheaves with her. The accusing lady is called Ms London and she narrated that the rapper had paid her $ 6k to get intimate with him.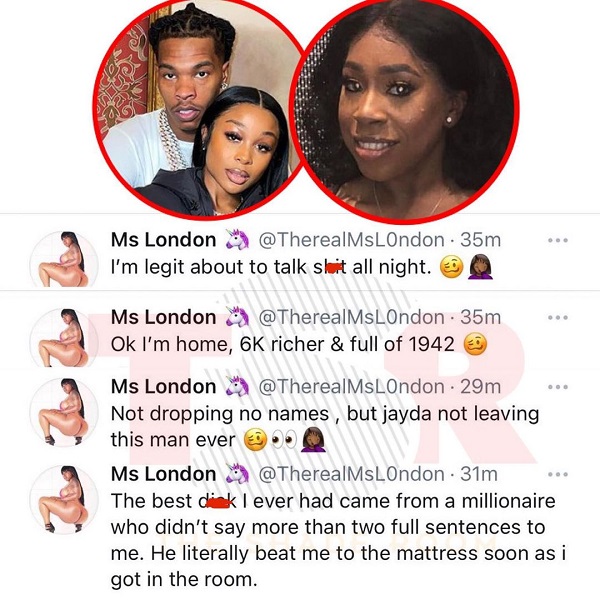 But Lil has denied all these accusations. He said that they are a cheap publicity stunt and he has not got intimate with Ms London anytime in the recent past.
Ms London shares proofs
After the adult star Ms London confessed about their one-night stand, it seems that the musician had tried to reach out to her on this matter. But Ms London did not respond to him and instead shared screenshots of his text to her with her fans and media outlets. Fans were also taken aback by this new cheating scandal of the rapper. They started reacting on social media and one said:
"Jayda knows Lil Baby be cheating and not leaving y'all more mad than she is,"
The fans were unable to understand the stance taken by the girlfriend in continuing her relationship with a man who is not loyal to her.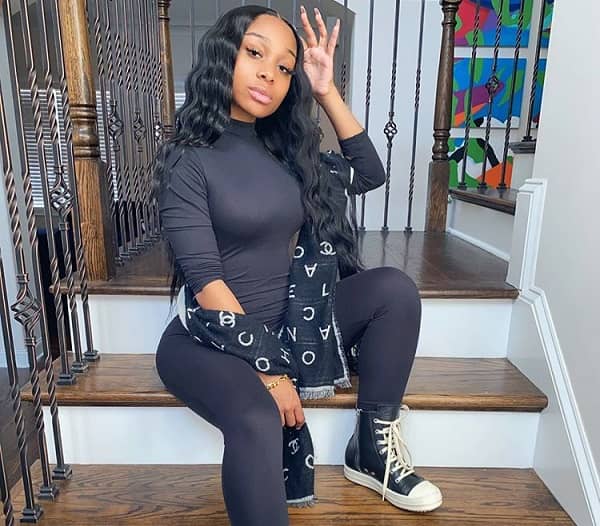 Another fan speculated:
"It sounds like Jayda and Lil baby has a business arrangement – relationship and y'all just eat it up like the shit is real,"
Another fan remarked:
"Jayda gone have a new Birkin by tomorrow. If Lil baby says he sorry..he sorry lol,"
And another said:
"I'm so over the Jayda and Lil Baby shit. If she doesn't care then why do y'all? That's they version of love,"
The relationship of the couple and his previous affair
Jayda Cheaves is also an entrepreneur and an Instagram model. She is earning money and has her own clothing line. She had sponsored the Moon X Cosmetic products on her Instagram with 4.4 million fans. Additionally, she has done a lot of travel worldwide. Her photos with Lil are also on her social media. But somehow, she has not spoken a word on this cheating scandal.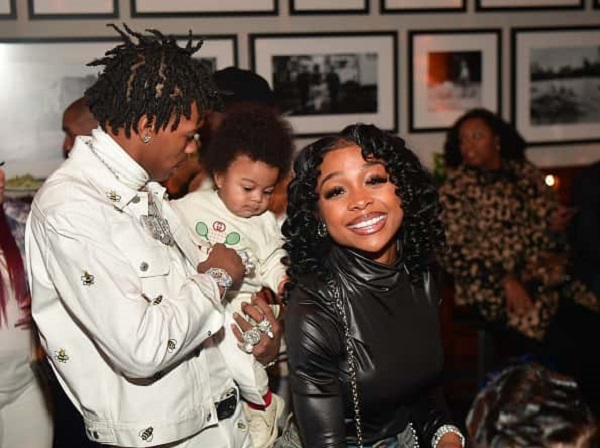 Earlier in February 2020, several media outlets reported that the rapper was spotted on a vacation with another girl. At that time, he still was in a relationship with Jayda. At that time, Jayda had broken her relationship with Lil for a month or two but again the two got back and started dating.
For the complete bio of Lil Baby, click here