Can't ignore Lil Nas X and his steamy affair on the new song 'That's What I Want'!
Lil Nas X had a steamy scene in his new song That's What I Want
He had multiple makeout scenes with a player of his team
But in the end, his affair with the guy turns bitter 
---
Lil Nas X had a steamy romance on his new song That's What I Want from his debut studio album Montero. During the opening of the three-minute-long video, Lil Nas X falls from the sky and is carried by teammates to sit on a bench due to his injury. He has an eye-to-eye moment with another player and finds Lil in the locker room and they make out.
The steamy makeout between them can't be ignored. They remove each other's clothes, the pair move to the shower. In the shower room, Nas rips a condom package with his teeth and they proceed on their lovemaking session.
The scene moves to them sitting before a fire and things start heating up more as they hold each other and get intimate inside a tent. But the affair between the two takes a bitter turn. Nas finds out that his boyfriend is in a relationship with a woman and has a child.
Heartbroken Lil Nas starts drinking and walks down the aisle alone in a white wedding gown. He sings,
"I want, someone to love me / I need, someone who needs me / 'Cause it don't feel right when it's late at night and it's just me in my dreams / So I want, someone to love / That's what I f—ing want,"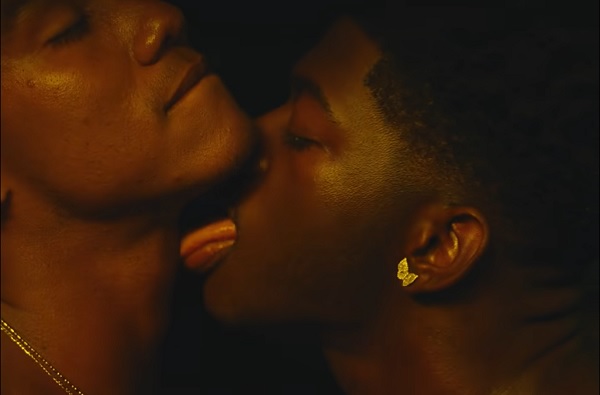 Also read Lil Nas X responded to the negative comments about his pregnancy with his debut album!
Short bio on Lil Nas X
Lil is an American singer, rapper, and songwriter from Atlanta, Georgia who is best known for his country rap breakout single Old Town Road. Similarly, the song peaked at number one on the Billboard Hot 100. It was controversially removed from the Hot Country Songs after debuting at number 19. Read more bio…