Lil Nas X responded to the negative comments about his pregnancy with debut album!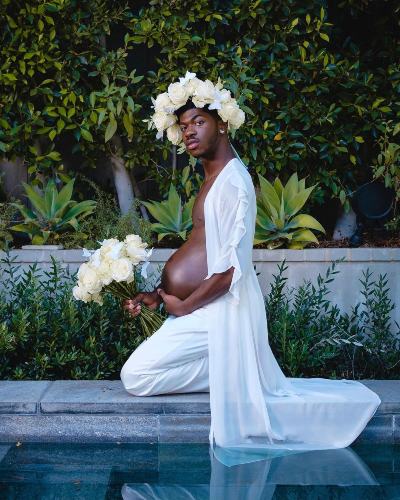 Lil Nas X announced his debut album Montero which will be released on 17th September 2021
He did a pregnancy photoshoot showing a belly bump and flower crown
He received mixed reactions to the photoshoot
---
Lil Nas X is pregnant with his debut alum Montero which will be delivered on 17th September 2021. He did an over-the-top pregnancy shoot flaunting his bump and flower crown. He revealed that he came up with the idea for the photoshoot after listening to Megan Thee Stallion's verse on his new song Dolla Sign Slime for the first time.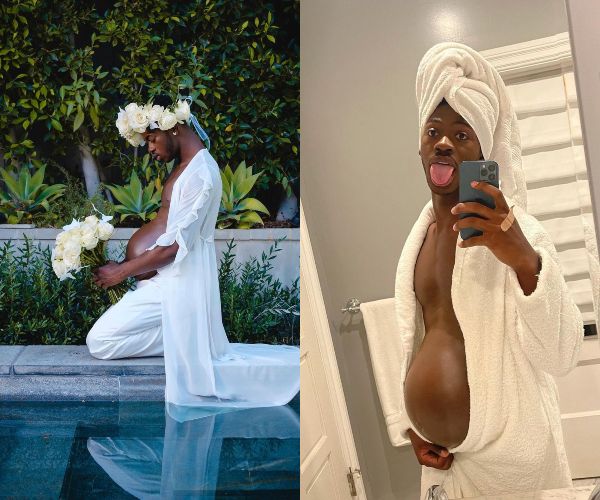 He said,
"I was like, 'Oh my God, this is amazing,' so I immediately called my stylist. She was like, 'Wow, this all comes together. Your album. Your baby.' I was like, 'Yeah, this is my baby, huh?' As a joke, she was like, 'Yeah, you should do a pregnancy shoot.'"
So they did the entire thing coming out. He received mixed reactions for his pregnancy photoshoot but he elegantly clapped back at them all while keeping his signature humor. Some fans praised him for his creativity while some were not happy with it. For the hate comments, he hit back,
"you really on here calling a young mother to be ugly?"
After getting back at all the hateful comments, Lil tweeted,
"let me get offline, all of this negative energy is not good for the baby."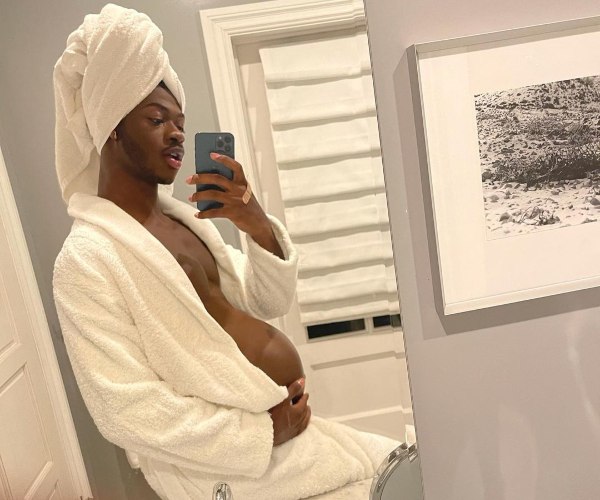 Also, he did not let the negativity get into him as he retweeted some hilarious Tweets regarding his pregnancy photoshoot where comedian Donnell Rawling wrote,
"How do I explain this to my son?"
Also read Check Out The Most Bizarre Photos And Trolls Of Rapper Lil Nas X!
Short bio on Lil Nas X
Lil is an American singer, rapper, and songwriter from Atlanta, Georgia who is best-known for his country rap breakout single Old Town Road. The song peaked at number one on the Billboard Hot 100 and was controversially removed from the Hot Country Songs after debuting at number 19. Read more bio…