Who is the Girlfriend of Lil Tjay? What's Going on their Life!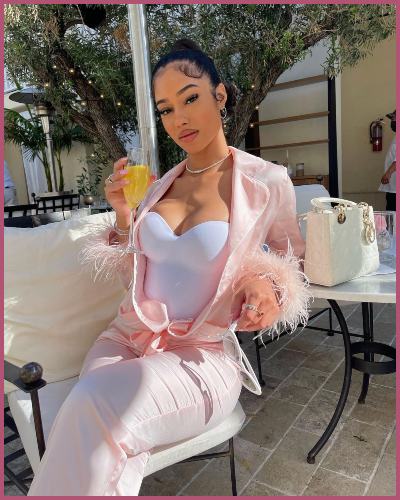 The Bronx native rapper Lil Tjay, 21 who was shot on June 22, 2022, is dating model Lala Baptiste.
TikTok and Youtube content creator Lala Baptiste is restless while her beau remains unconscious in hospital.
Learn what's going on in the life of Lil Tjay and his girlfriend after the 2022 shooting.
---
Atlanta native model Lala Baptiste is not feeling the same after her rapper partner Lil Tjay became a victim of a shooting on June 22, 2022!
Who is Lil Tjay's girlfriend?
Lil Tjay's girlfriend is an Atlanta model named Lala Baptiste who is an Instagram star under the IG handle @lalatheislandga with over 1 M followers.
The social media influencer posts her campaigns and outfit photos not only on Instagram but also on YouTube and TikTok.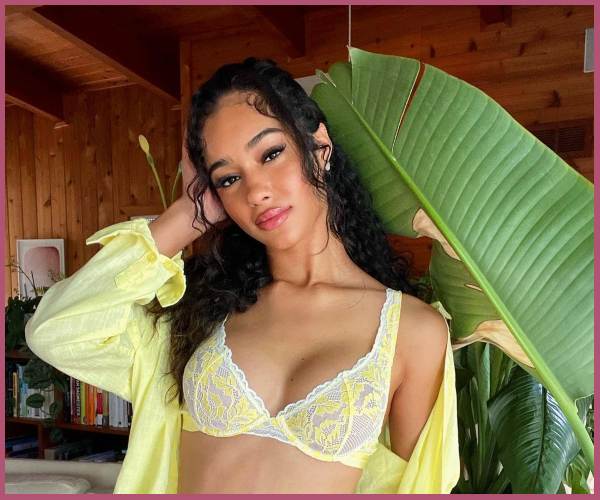 Lala Baptiste and Lil Tjay were rumored to be dating after she featured in his song with Pop Smoke, Mood Swings. Their affairs news started circulating after their chemistry was loved by fans in the said music video.
In 2020, Lala revealed dating someone new while she had 380,000 YouTube subscribers. Meanwhile, she was not ready to confess who she was when Lil Tjay began joining her Instagram Lives.
Also, Read about Rapper Lil Reese being involved in a shooting incident! All about his net worth and girlfriend
What's going on in the life of Lil Tjay?
The rapper Tionne Merritt, 21 aka Lil Tjay was shot at the Promenade shopping center at around 12:05 am in Edgewater, New Jersey.
Briefly, as per the police, the shooting occurred near two locations, a nearby Exxon and a Chipotle restaurant. Needless to say, it was multiple shots that Tjay received while his friend had received a shot on the back.
The Resume singer is lying unconscious after being while walking near 14 The Promenade in Edgewater along with his two friends.
Mohamed Konate, a 27-year-old Manhattan man guy with the intention to rob set an open fire on him and two of his friends. Even his friend Antoine Boyd was hospitalized while the other Jeffrey Valdez was not shot.
Who is Ruby Rose who dated Lil Tjay?
Lil Tjay dated a fellow rapper Rubi Rose who was a friend of Lala Baptiste. Lala was the one who first arranged her date with Tjay but things did not work out after Rubi and Tjay argued on his 19th birthday.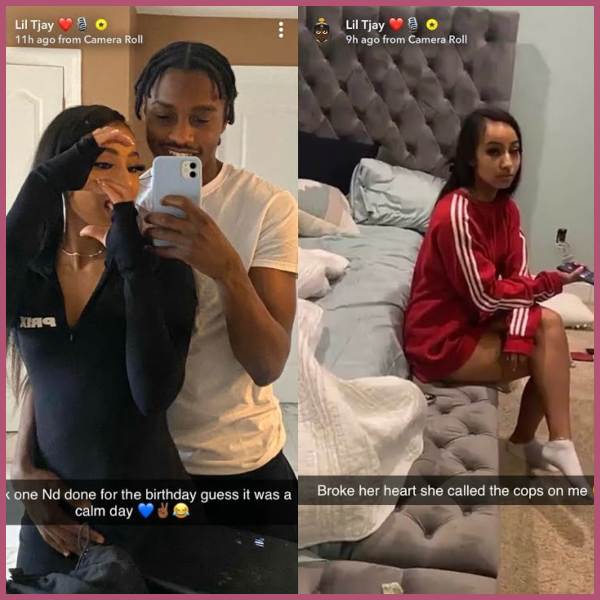 Rapper Tjay had a love interest for Lala instead of Rubi ever since. Rubi then addressed the alleged backstabbing on Twitter dated Oct 2022.
"When a b—h backstab [sic] her friend, her favorite thing to say is they were never really friends."
Back in March 2021 Lala and Tjay no longer followed each other on social media but have not disclosed any information.
Is Lil Tjay into someone new again? Is it Legendary Rella who came in between their relationship is yet to confirm.
Tjay and Lala seemingly have been in an on-again, off-again relationship.
Also, Read Brian Austin Green; Bio, Girlfriend, Details About Their Children