Will Lil Uzi Vert Become The First Person To Legally Own A Planet? Trending On Twitter!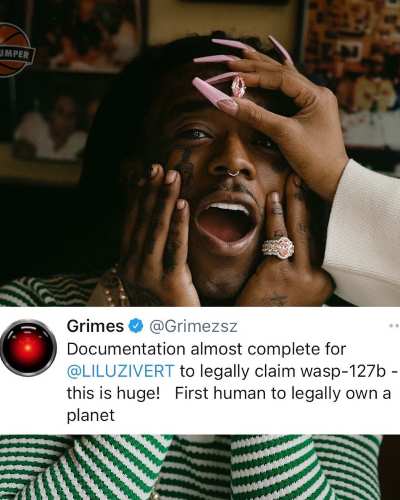 Lil Uzi Vert will become the first person to legally own his own planet, WASP-127b. 
His claims on Twitter became a topic of discussion making it a trending topic on the platform. 
Space Law expert says it is not possible for anyone to own any land in outer space. 
---
Recently, the rapper, Lil Uzi Vert, and singer Grimes are trending all over social media. They started trending on Twitter after Grimes claimed the rapper will be the first person to "legally" own a planet. After the tweet, the topic suddenly became the most trending on the platform. Vert previously shocked everyone after implanting a $24 million pink diamond on her forehead. Will he become the first person to legally own a planet? Here is what a space expert has to say about owning the planet.
Will Lil Uzi be the first to own a planet?
Previously, the rapper shocked the whole internet implanting $24 million pink diamond on her forehead. However, he mysteriously removed the  diamond and now he has announced his new purchase. Through the twitter Grimes revealed Lil Uzi's new weirdest purchase plans through Twitter. The singer wrote with the linkto a picture of WASP-127b, a giant exoplanet that was discovered in 2016:
"Apparently @LILUZIVERT owns this planet – just a head's up,"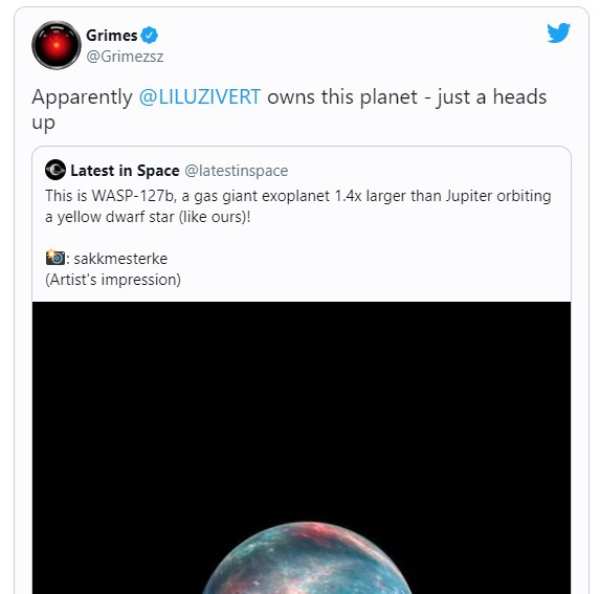 After the singer revealed Lil's plan to purchase a planet which would allegedly make him "the first person to legally own a planet". In 2016, they discovered this planet which is 1.4 times larger than Jupiter 540 light years away from Earth.
What do experts say?
After his announcement, people surely looked toward the space experts. Though their spokespersons have not yet revealed anything yet, experts revealed this is not possible. The professor of Space Law at University of Nebraska-Lincoln, Frans Von der Dunk stated:
"If someone sold him a planet or he thinks he own this planet in the normal sense of the word, it's simply not true. It is fraud"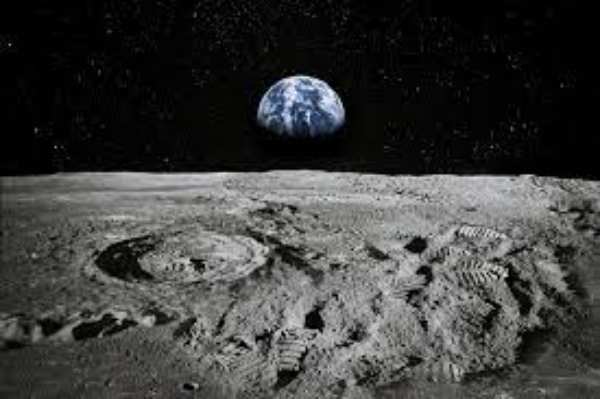 The professor also added it is a fraud. Moreover, Von der Dunk and the director of McGill's Institute of Air and Space Law, Ram Jakhu pointed out 1967 Outer Space Treaty. The United States sponsored the treaty which forbids all the nation and their citizen to claim the outer space. Despite the treaty, many people have claimed about owning the land in outer space over the years. Back in 1996, space activist Greg Nemitz sued NASA for landing on an asteroid which he claimed he owned.
More About Lil Uzi Vert
Lil Uzi is an American hip-hop rapper, recording artist, and songwriter. He is better known by his stage name Lil Uzi Vert. The rapper is best known for his mixtape Luv Is Rage, which was released on October 30, 2015. He is also popular for his debut single, "Money Longer". His influences are ASAP Rocky, Marilyn Manson, Wiz Khalifa, Lil Wayne, and several other rappers. See more bio…