Is actress Lili Reinhart bisexual? Know about her realtionship timeline with Cole Sprouse
The 'Riverdale' actress Lili Reinhart has decided to come out as bisexual to the rest of the world. Her sexuality was not new news for her close friends and close people of her life. Reinhart said that she felt comfortable coming out after experiencing so much unity at protests alongside the LGBTQ+ community in the wake of the killing of George Floyd.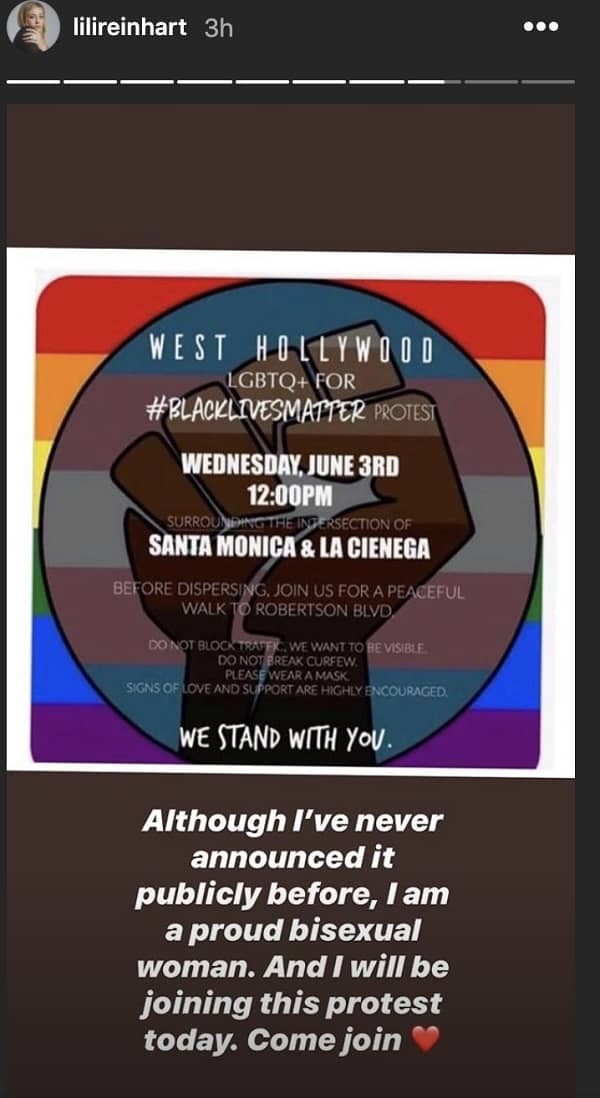 Lili said,
"I knew full well that I was attracted to women from a young age. I felt that since I've exclusively been in hetero-normative relationships, it would be too easy for any outsider, especially the media, to vilify me and accuse me of faking it to get attention."
She added,
"That's not something I wanted to deal with. But to my close friends, and those in my life, my bisexuality has been no secret."
During the pride month, she shared an Instagram story that she would be attending an LGBTQ+ for Black Lives Matter protest in Los Angeles. The protest was meant for LGBTQ+ people standing in solidarity with the Black Lives Matter movement. She openly declared her bisexuality and she would join the protest.
Also read The bisexual Bella Thorne makes it Instagram official that she has a new girlfriend! Is she still dating boyfriend Benjamin Mascolo?
Relationship timeline of Lili Reinhart and Cole Sprouse
February 2017: After 'Riverdale' premiered in February 2017 there started rumors of Lili Reinhart and Cole Sprouse's relationship. She posted a picture of herself on Twitter and Cole commented with a humorous "Tempt Me" frim comic.
April 2017: Sprouse shared the picture of Reinhart on his Instagram account. It was his photography. Fans started speculating they are actually dating.
June 2017: Around June 2019, Cole posted a black-and-white photo of in on Twitter. She responded to the tweet in a flirty manner.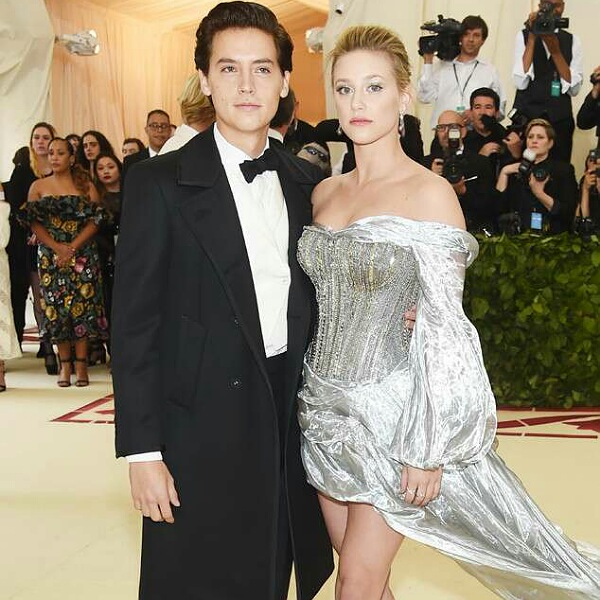 July 2017: They sort of confirmed dating each other at the Comic-Con where Lili was seen wearing Cole's maroon blazer at the party. They were also spotted holding hands and kissing.
August 2017: Lili showed her love for Cole on his 25th birthday. She wrote on Instagram,
 "To the man who has showed me more beautiful places in this past year than I have ever seen in my whole life. Happy birthday, Cole. Thank you for all of the adventures and here's to many more ????."
October 2017: They spent most of the month keeping their life personal. But they did not were seen kissing each other. Lili said in an interview,
"I think we're all so comfortable with one another that it's not even really a thing. If we have a kissing scene, it's fine. We don't really think twice about it….But it's easy, we're all friends. It would be more nerve-wracking if you had to make out with someone that you didn't know."
More on their relationship
April 2018: Lili and Cole could not hold their relationship to themself as they were captured walking the streets while kissing and holding hands during a Paris trip. Next month, they also traveled to Mexico.
May 2018: In May, they made the official red carpet debut as a couple at the Met Gala. She wore a beautiful silver off-the-shoulder dress by H&M while Cole donned in a black tux.
 September 2018: Sprouse wished Reinhart on their birthday with a topless picture of her.
November 2018: Cole visited Lili's family in North Carolina for Thanksgiving. She posted his picture cuddling with her golden retriever.
May 2019: They again walked their second Met Gala together as a couple.
July 2019: Two days after attending Comic-Con, Lili and Cole broke up on 22nd July 2019. As per sources,
"Lili and Cole broke-up earlier this summer. The two are not living together this season."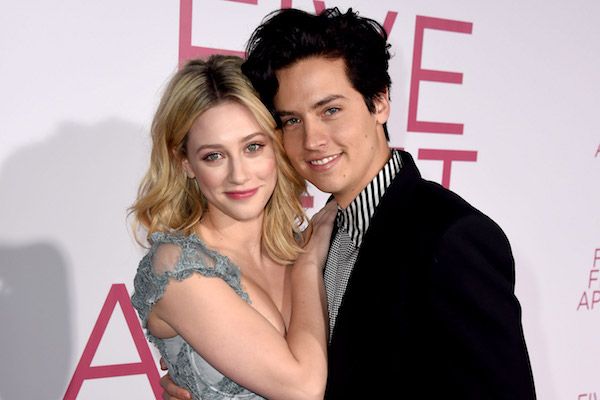 August 2019: Lili and Cole never broke up as Lili shared a romantic poem for Cole's birthday.
May 2020: The couple reportedly broke up and are not dating each other any longer.
Also read Why Famous YouTubers Maddie Joy And Elijah Wireman Are Moving The House? Also Read Their Relationship Timeline!
Short bio on Lili Reinhart
Cleaveland-born Lili Reinhart is an American national. The beautiful and talented Lili is a TV and a film actress. Multi-talented Lili is also a singer. Some of her films are "the Good Neighbors", "Miss Stevens", and "The King of Summer".
Presently, she is famous for starring in the American teenage drama series, "Riverdale". She plays the role of Betty Cooper in the series. Additionally, she is also known for her portrayal of the character, Heather Blumeyer in the TV series, "Surviving Jack". Read more bio…