Lilly Becker, ex-wife of Boris Becker is all fury when she sees photos of his new girlfriend applying sunscreen to her son Amadeus on their Ibiza holiday!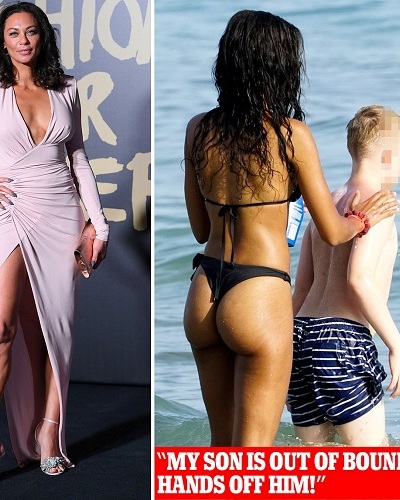 Wimbledon star Boris Becker is famous not only for his play but also for his womanizing nature.
He has a very complicated love life and to add to it, he usually turns it into a public sport.
And this time around, he has again done it.
---
His ex-wife, Lilly Becker is furious with his current girlfriend Lilian De Carvalho Monteiro. The photos of Lilian applying sunscreen on Boris and Lilly's son, Amadeus' faces were all over the media.
And as a mother, she was completely upset naturally…
The incident which annoyed Lilly Becker
Lilly Becker who has now divorced Boris Becker has a son named Amadeus with him. The child is ten years of age.
Boris is now dating a new woman who is Lilian De Carvalho Monteiro. And the couple were on a romantic trip to Ibiza in Spain. They took along with them Amadeus.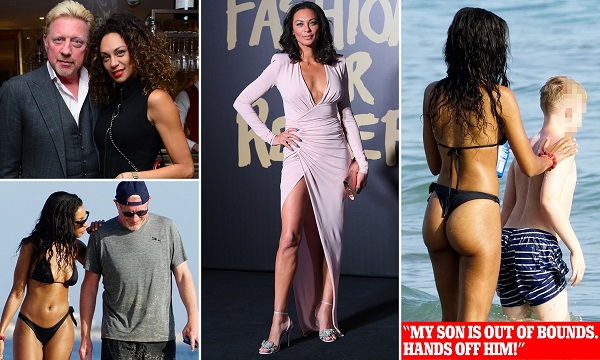 Lilly was on a separate holiday in Sardinia in Italy. She had never met her new girlfriend of Boris. And Lilly read and saw the photos of Lilian in the newspapers and media outlets applying sun cream to her son Amadeus. Hell broke loose and she could tolerate seeing this happening.
Lilly and her anger
Lilly first sent a fiery message to Lilian and later in an interview voiced all her displeasure and anger at the incident. She spoke about the woman-to-woman code of conduct and manners.
Lilly said:
'There are RULES,'

'They aren't written down, but there are woman-to-woman rules, a kind of code of conduct about these things.

'When I was Boris's new girlfriend, I adhered to them. When I was on holiday for the first time with his children from his first marriage, I called his ex-wife, Barbara, beforehand. You just DO.

'You say: "Hello, my name is Lilly. I want to make this easy. Does your child have allergies? Is there anything I should know?"

'She didn't do that. Worse, she ignored me when I tried to make contact — and I was polite, too. I wished her a good holiday. Yet next thing I knew she was in all the papers putting sunscreen on my son."
Also, read Actor cum musician, Max Beesley-the womanizer-turned husband and father!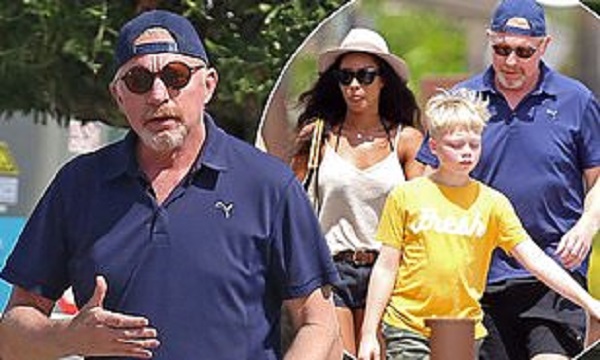 Lilly is in no mood to calm down
Lilly continued:
'CREAMING HIM! He didn't need creaming. Boris is the one who needs Factor 70, with his red hair. Go cream Boris! I had asked her not to mother my child. So yes, I am furious. My son is OUT OF BOUNDS. HANDS OFF HIM.'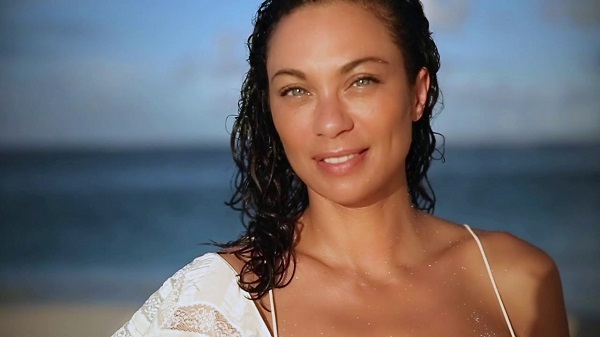 She stressed:
'yes, any woman who is in his life will have to deal with me, too,'
And added:
'I do not know this woman,'

'I only found out she was going on holiday with my child a couple of days before they went.

'What bothers me is that this is the second woman in six months to go on holiday with my son — in a global pandemic! This is not normal. It certainly isn't normal that she'd be putting suncream on him. That's a parenting job. And he didn't need her doing it.
"My son is out of bounds. HANDS OFF HIM."
'I don't know if she is going to last. My niece is on that holiday with them. If Amadeus has any needs like that, she can do it. And his father can do it.'
But what is worth noting in all this is that Lilly seems to have overlooked a very prominent fact.
This fact is that the boy's father, Boris was very much with the son during all this episode. So how come, Lilly has no words of anger for him?
She only had a simple request for him that he should not take their son with him when he goes on a holiday with his girlfriend!!! That's all?