Lily Collins reveals that she is engaged to her boyfriend Charlie McDowell!
Lily Collins made a big announcement about her personal life! She has got engaged to her boyfriend Charlie McDowell. The 31-year-old was joyous and posted the happy news on her Instagram for her followers. The photos she put were awesome and it seems that the engagement happened in a national park.
Lily Collins announces her engagement
On Friday 25 September 2020, Lily Collins shared some happy news with her Instagram fans. She uploaded a series of photos on her social media platform. In one of them, her director boyfriend Charlie McDowell was seen going down on one knee and proposing to her. The background seems to be of a national park. He probably asked for her hand in marriage when they were on an outing to the national park.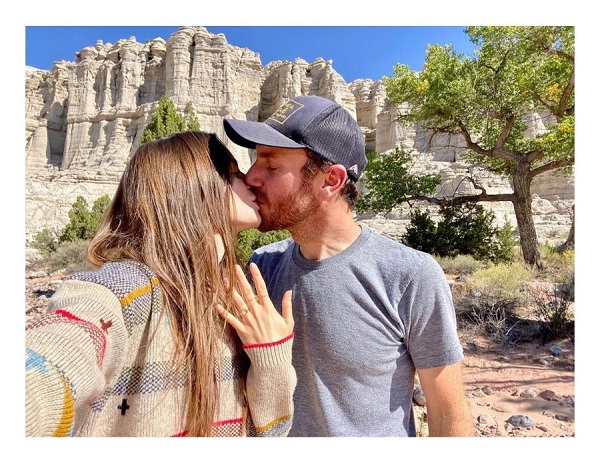 In another image, the two are sharing a kiss. And the third photo showed a close-up of the gorgeous engagement ring that Charlie gifted to his lady love. It was a colorless rose-cut diamond engagement ring. She put the caption underneath:
"I've been waiting my lifetime for you and I can't wait to spend our lifetime together…,"
A second Instagram post from Lily
After the engagement, Lily was so over-joyous and overzealous that she uploaded another post. In this photo of hers, she was smiling and flaunting her brand new engagement ring. Talking of purity, she wrote below the snap:
"The purest joy I've ever felt…"
Charlie too shared the news and photos on his Instagram. He posted the same image and wrote below:
"In a time of uncertainty and darkness, you have illuminated my life,"

"I will forever cherish my adventure with you.'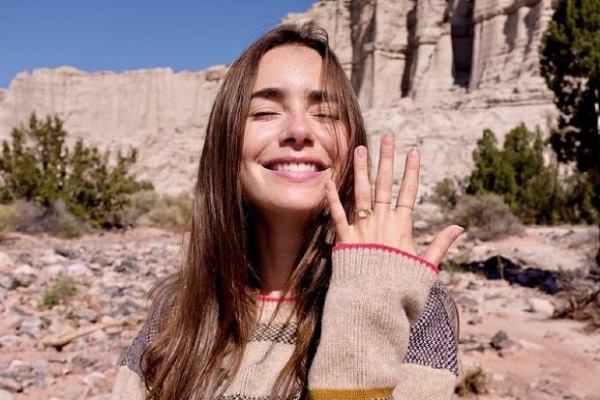 There were a lot of congratulatory comments from fans and friends of the couple. Singer Ciara wrote:
"Soooo happy for you! Love you Li Li boo! What a special day."
Actress Ashley Tisdale remarked:
"Congrats!!!!"
And, Tan France expressed:
"OMG, I couldn't be happier for you. What great news."
The couple's relationship timeline
Charlie and Lily had begun a relationship in 2019. It was in August 2019 that Lily uploaded a photo of the two in Paris on her Instagram. That confirmed her relationship with him. And now after a year of dating, Charlie decided to propose to her and she said YES.
Lily has a long string of boyfriends in the past. In 2009, she was dating Riley Harper. But after a year, they split. After this breakup, she started a relationship with American actor Taylor Lautner. It started in 2010 and again within a year, it fizzled out.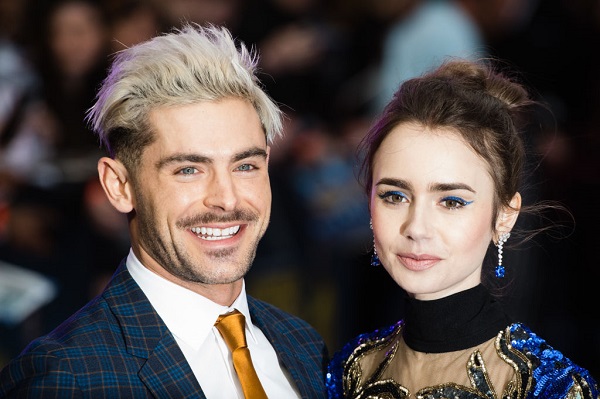 After this heartbreak, actor Zac Efron came into her life. From 2012 to 2013 the relationship lasted for one year and they split. She was with British actor Jamie Campbell Bower from 2013 but by 2015, it was over. Lily started dating Matt Easton, a photographer. It lasted for a brief time. In 2016, there was a rumor that she was dating Nick Jonas but no confirmation came from both parties. She was back with Jamie but in two years they again called it quits.
Read the complete bio of Lily Collins here