Wedding Bash! Lily Rose and Daira Eamon married at their dream venue 'The Bridge Building'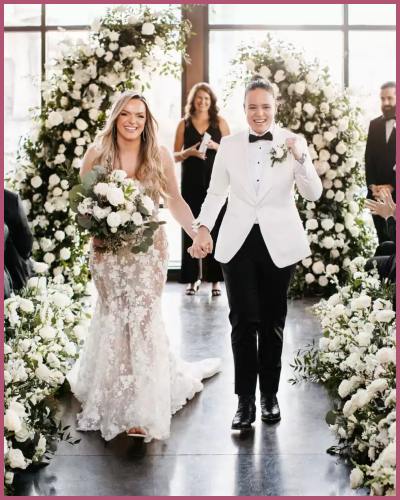 Lily Rose and Daira Eamon got married after almost five years of dating
The beautiful couple has a black-and-white wedding themed at The Bridge Building in Nashville
---
Lily Rose is married to her longtime partner Daira Eamon
Happy married life! Lily Rose's relationship status is now married. The 29-years old singer tied the knot to her longtime partner Daira Eamon on Saturday, March, 25.
The wedding ceremony took place at The Bridge Building in Nashville. The newlywed couple gushed to PEOPLE about the details of their wedding,
"We wanted to get married in Nashville because it was 'our' home together, and we wanted all of our family and friends to come to celebrate us here. [The Bridge Building] had been a dream of ours since we first saw it."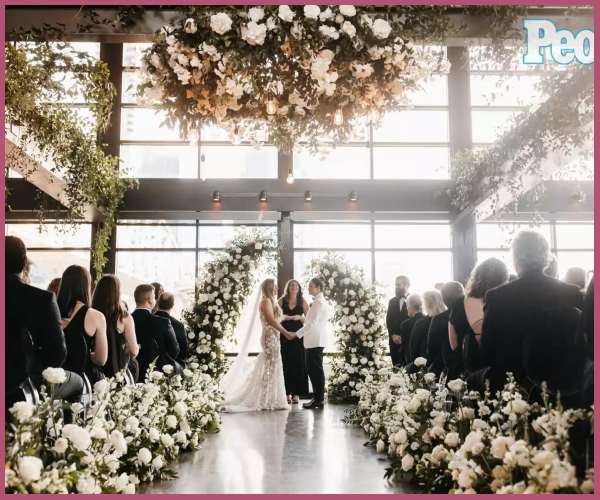 The pair exchanged handwritten vows and as well as rings from King Jewelers during the ceremony. Their wedding was officiated by their close friend, Sydney Stroup.
Eamon said,
"We asked Sydney because she met Lily shortly before Lily and I met, so she really saw our entire love story unfold. She saw it firsthand from day one and really watched us fall in love. We then all became friends, and the rest is history! We have all been super close ever since."
Also read Reese Witherspoon and Jim Toth announced divorce ahead of their 12th wedding anniversary
After the ceremony, the couple has been heading to Charleston, South Carolina, where they will unwind for a few days before Rose's performance at the CMT Awards in Austin, Texas on April 2.
They are currently planning to extend their honeymoon into next year. The newlywed couple said,
"We are just excited to start this next chapter and to call each other 'my wife!"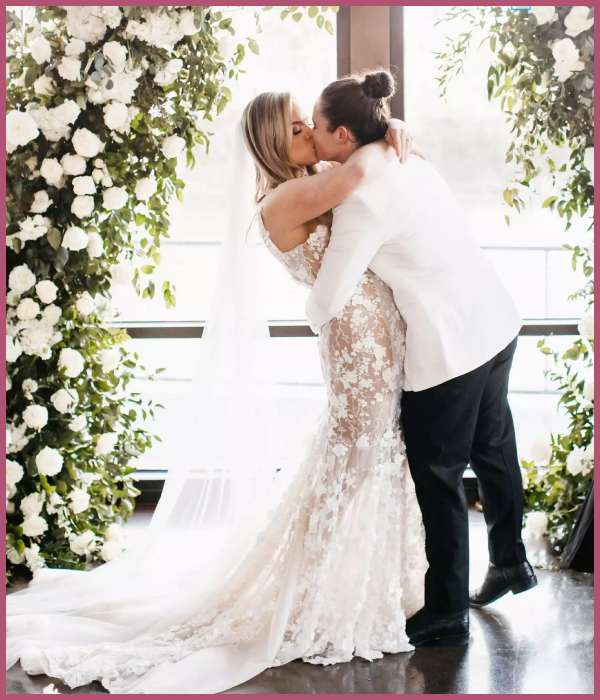 Wedding attires
The couple held a black-and-white-themed wedding, so guests were requested to wear all-black attire.
While the bride of the day, 28, wore a Galia Lahav dress, a white plunging embellished sleeveless mermaid gown from The Dress Theory.
She kept her bridal look subtle with minimalist makeup flaunting her radiant glow. Similarly, she didn't bother to style her hair and left it loose.
The Whatcha Know About That singer, on the other hand, looked dapper in a custom Indochino suit, coordinating her look with a black bow tie and formal shoes.
Reception Party
The pair describes their wedding reception party as "super modern with some fun touches like disco balls and light up letter signs".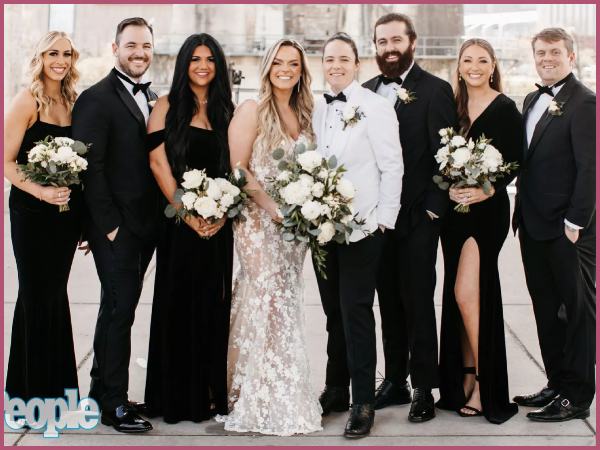 Also read Keeping Memories Safe! Bruce Willis and Emma Heming Renewed Their Wedding Vows amid His Dementia Diagnosis!
The event was Kicked off by Rose's dad Neil "Hondo" Williamson with his welcome speech.
Rose performed her first dance to Marc Scibilia's "Dancing in the Dark," whereas Eamon did her performance in Eliott's rendition of "Dancing Queen."
Similarly, guests were also having a good time at the reception while enjoying music spun by a DJ from HighTone Entertainment on the rooftop overlooking the Nashville skyline.
How long have Lily Rose and Daira Eamon been together?
Lily and Daira began dating in the year 2018. The lovebirds then got engaged after three years of dating in October 2021. They also shared their first-ever apartment in Nashville's Germantown neighborhood.
Rose's debut project, Stronger Than I Am, was published the same month as their engagement. She previously expressed to PEOPLE that she hoped that the project would serve as an example for other LGBTQ people.
Rose said at the time,
"I hope with my music, I can now show other parents and kids that there is no fear. Your kid can do anything. There's not the fear of, 'Well, I don't know if you'll be accepted or embraced,' or whatever the word you want to use is."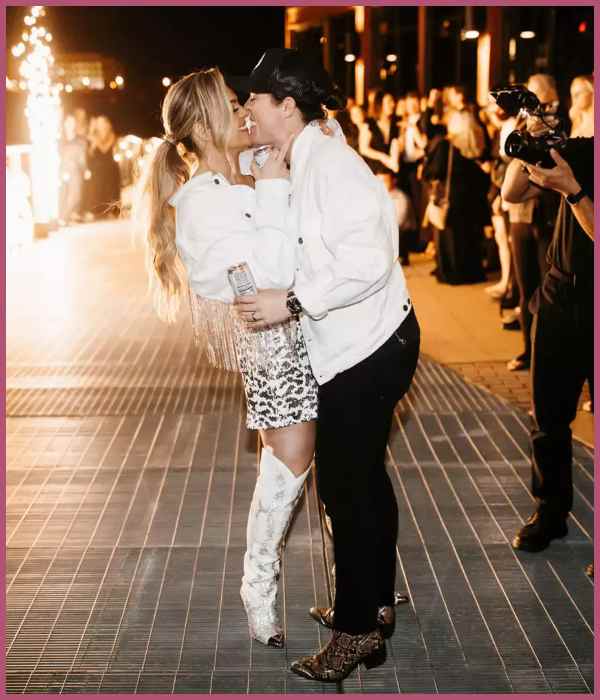 She further stated that Eamon was the source of her musical motivation.
"When it comes to writing, it always puts a big smile on my face when I do get to write about being happy and falling in love. Whether it's the moment writing about the night that I met Daira, or just where we're at in our relationship right now."
The pair says that "communication" has always been the key to their long-lasting relationship.
"We also go above and beyond to lighten each other's load during busy times through kind gestures and a helping hand, Also we just both genuinely like each other. It's one thing to love one another, but we also just like being with the other person."
Also read Princess Diana's Niece Lady Amelia Spencers married fiance Greg Mallett in a Mountain Wedding Ceremony