Radio Personality Lin Brehmer Dies After Battle With Cancer – Know About His Death, Health, Wife, Salary, Age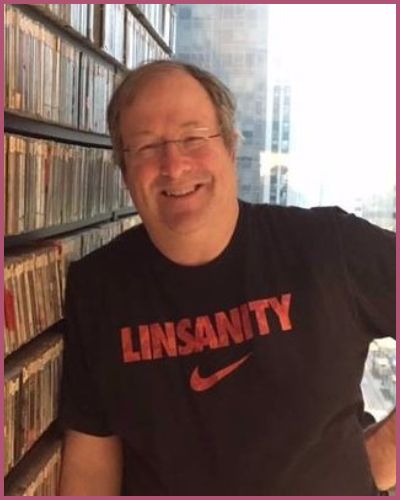 Radio Personality Lin Brehmer dies after a battle with prostate cancer at the age of 68.
He had previously openly spoken about his prostate cancer treatment.
He is survived by his wife Sara and son, Wilson.
---
Lin Brehmer passed away at the age of 68
Popular radio personality Lin Brehmer passed away on Sunday, January 22, 2023, at the age of 68.
The news of the death of the hugely popular and beloved host on Chicago radio's WXRT-FM 93.1 broke the hearts of many who were listening to him for years.
Brehmer had previously spoken openly about his prostate cancer diagnosis and treatment. On Sunday morning, Terri Hemmert, a fellow WXRT host, and close friend Terri Hemmert passed the news to the listeners. In his statement, he said:
 "We must inform you that we all lost our best friend. Lin Brehmer fought cancer as long as he could. He passed early this morning, peacefully, with his wife (Sara) and son (Wilson) by his side."
It continued:
"Tomorrow at 10am, his XRT family will celebrate the incredible life of our best friend in the whole world. We'll hold each other up through this heart-breaking time. Lin would want that. Take nothing for granted. ~Terri Hemmert."
You may also like to read: RIP Victoria Lee! Rising MMA star's untimely death at 18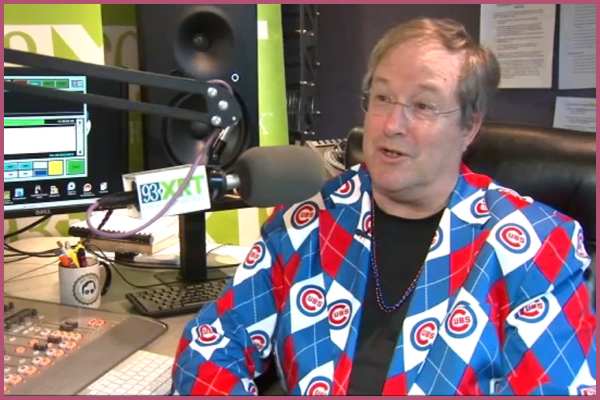 Brehmer's public battle with cancer
Lin Brehmer put his career on hold in July 2022 to undergo chemotherapy for prostate cancer. He took on Twitter on July 12, 2022 to announce his "leave of absence."
In his tweet, he revealed the news to his listeners,
"I have been fighting prostate cancer for several years. I have worked through various radiation treatments, biopsies, CT Scans, MRI's and drug therapies."
He also revealed that the cancer was caught early but had "spread places one would rather it did not spread."
Lin continued saying that he would begin a long period of chemotherapy.
He ended the tweet saying:
"Afford me the kindness you have always shown me. I will miss spending time with you every day, but hopefully, this too will pass and one day down the down, I will announce brightly on the airwaves of 93XRT, 'It's Friday. It's Great to be Alive.'"
Four months after announcing his break, in November, he returned to the airwaves and said that alone is good medicine.
Talking about his cancer to CBS 2's Jim Williams, he said:
"It turns out I'm getting a temporary break from chemotherapy after my last session, which was November 21, so I'll have a nice month and a half off with no infusions – and that's a nice ramp to kind of take-off and see how I do, and see how I can handle doing a radio show – and also fighting cancer at the same time."
Lin Brehmer: Wife, Children
Lin Brehmer was a happily married man. His wife's name is Sara Farr. According to Colgate Magazine, the couple were college sweethearts and met while studying at Colgate.
On September 30, 2022, Lin shared a Facebook post dedicated to his wife on their wedding anniversary.
He captioned the post:
 "On a normal day, I'd be on the air @93XRT dedicating Stevie Wonder 'I Believe' to my wife for our anniversary. But it is Friday and I can tell you It's F. Great to be Alive. #collegesweethearts."
From their marriage, they have a son named Wilson.
Who was Lin Brehmer? A Short Bio
Lin Brehmer was born in New York City, New York, on August 19, 1954. His LinkedIn page states that he attended Colgate University in Hamilton, New York, from 1972 to 1976, where he received a Bachelor of Arts in English.
In January 1977, he started working as a DJ and music director for WQBK-FM. He served in this capacity till September 1984. Brehmer joined WXRT-FM as music director in October 1984 and remained there until October 1990.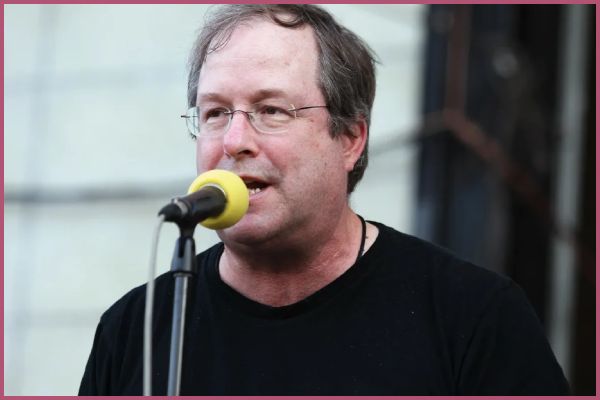 He started working as a noon DJ at 93XRT in Chicago, Illinois, in October 1984 as well. He then started working for KTCZ as the program director in October 1990.
Brehmer is well-known for his work at WXRT and his reflections about Lin Bin on the radio. He started working as the morning show host for Chicago's WXRT in December 1991.
In February 2020, he started working at 93XRT in the windy city as a lunchtime host.
Read more: Natural death! Rapper Lil Keed's cause of death has been revealed 8 months after his demise