Update on Linda Tirado health! What happened to journalist Linda?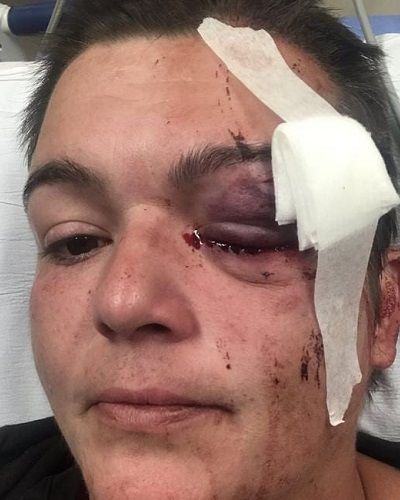 After the death of George Floyd in Minneapolis, Minnesota people have been protesting. One former officer was seen with his knee on Floyd's neck and he was charged with third-degree murder and manslaughter.
But people are claiming that the charges are not harsh enough and are demanding charges on other involved officers. Linda Tirado was photographing the protest when she was injured by what is believed to be a rubber bullet fired by police.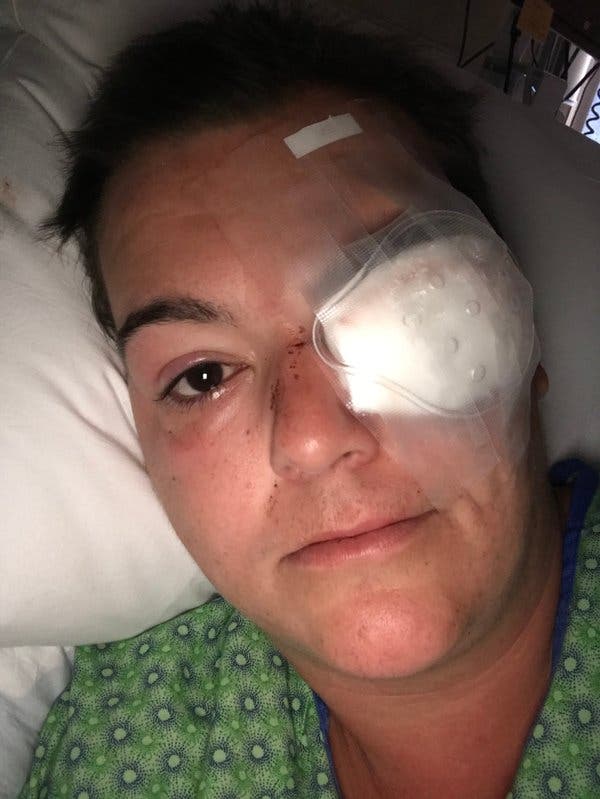 What happened to Linda Tirado?
Linda Tirando is a freelance photographer, activist, and author. She was covering the street protest in Minneapolis. She was shot in the left eye Friday by a rubber bullet.
Linda is one of a number of journalists around the country who were attacked, arrested, or otherwise harassed sometimes by police and sometimes by protesters during their coverage of the uprisings that have erupted nationwide.
Tirado drove to Minneapolis from Nashville to photograph the protests and donned goggles to protect her eyes. But due to the tear gas, her goggles slipped from her face. Similarly, she said,
"I was aiming my next shot, put my camera down for a second, and then my face exploded,"
Welp, I'll need at least one more major surgery but the doctors are pleased so far so that's good

I guess we're gonna find out how much it costs to go blind in America

— Linda Tirado (@KillerMartinis) May 31, 2020
She added,
"I immediately felt blood and was screaming, 'I'm press! I'm press!'"
Linda said that the rubber bullet came from the direction of the police. It was protesters who helped her and carried her out. She was rushed to the hospital and had surgery within an hour. But sadly, she did not recover her vision. But she is grateful that she does her work from her right eyes.
Also read EPA Administrator Scott Pruitt resigns after growing protest against his policies! He is the latest Trump official to be harassed in a restaurant!
More about the shot
Linda said that everyone knew she was a journalist. She said that the police did not care if any journalist was there or not. However, John Elder, a spokesman for the Minneapolis Police, said he was unaware of the incident. He even claims that the police department has not used rubber bullets for a long time.
John added,
"If someone believes that we have injured them, we encourage people to contact our Internal Affairs Unit or the Office of Police Conduct Review,"
Similarly, Linda tweeted,
"Hey folks, took a tracer round to the face (I think, given my backpack) and am headed into surgery to see if we can save my left eye,"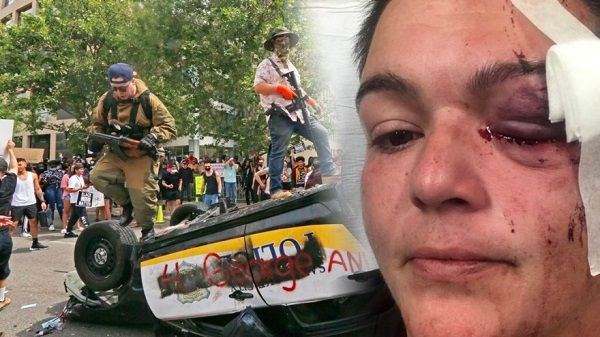 She says everyone to stay safe. She said that they couldn't have shot out my eye if they weren't shooting at all. Tirado is now permanently blind in her left eyes. Likewise, doctors have refused her from going back to work for six weeks. Many other reporters are also injured during this protest.
Also read Alinity Divine suspended from Twitch? Know about her past controversies, animal abuse, mental health