'DWTS' Lindsay Arnold is Pregnant After Opening about Her Recent Pregnancy Struggles!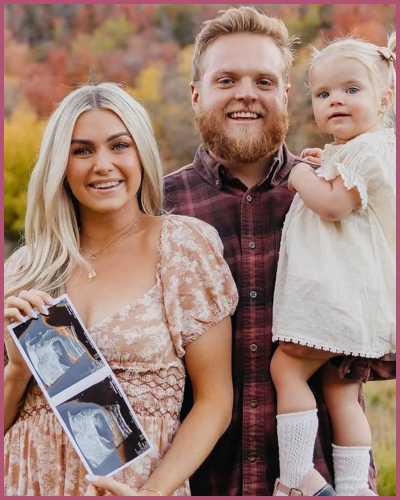 DWTS Alum Lindsay Arnold is pregnant after she candidly confessed her fertility struggles.
The professional dancer is expecting a second child after her recent pregnancy loss.
Learn about the kids and fertility complications of dancing pro-Arnold.
---
Dancing With the Stars Pro Lindsay Arnold is pregnant!
Lindsay Arnold is pregnant with a second child
The dance pro is expecting her second child after numerous fertility complications. As she candidly opened up about her pregnancy she hinted that conceiving the second baby was really tough after the recent pregnancy loss.
DWTS Alum Lindsay Arnold despite being hesitant to feel excited continued to be candid about her fertility struggles adding,
"I was a little bit hesitant in the beginning to feel excited, but there was a point where that switched."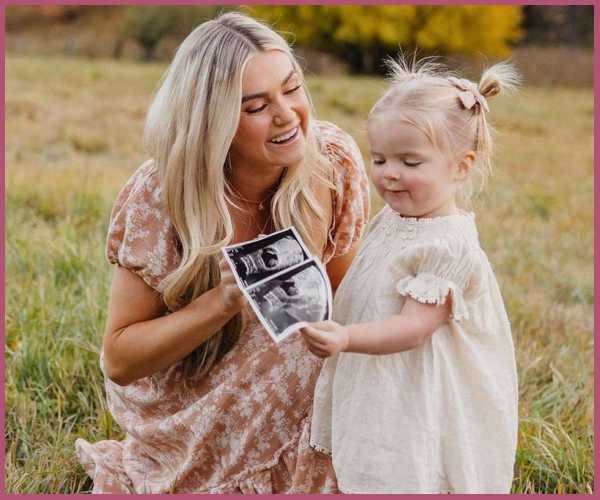 Meanwhile, Arnold adds the experience of how hearing her baby's first ultrasound felt exclusively with PEOPLE while keeping her baby's gender a secret.
"Hearing baby's heartbeat, seeing the baby, it's such a surreal moment to see that life that is growing inside of you." 
The 28-year-old dancer, who is also mother to daughter Sage Jill with husband, Samuel Lightner Cusick continued how thrilled she was after that,
"That's when I finally was like, 'Oh my goodness, this is happening and let's just trust the process. I think that's something I've really learned throughout all of the things, is to trust your body, trust the timing, trust God's timing, and that's what we're doing."
Also, Read Josh Peck welcomed Baby No. 2 with his wife Paige O'Brien! What is the name of the newly born baby?
Here's how Arnold revealed on struggles with Conceiving 2nd Baby
The pregnant reality dancing sensation revealed how good her body is feeling after undergoing the devastating misfortune of fertility struggles.
She briefed,
"I feel really good, feel very much at peace and very confident about the fact that I think my body is doing what it's supposed to be doing."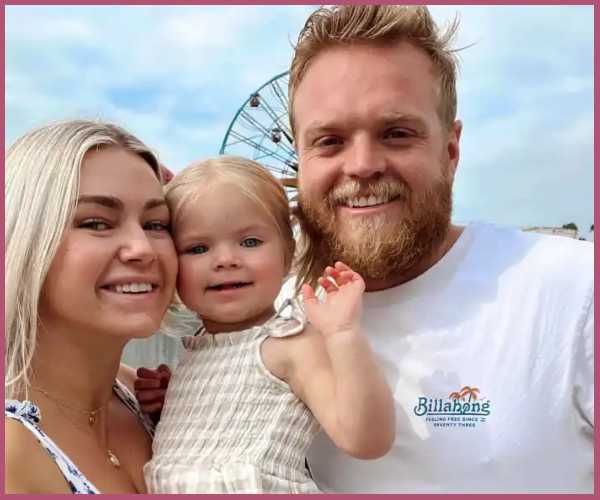 The Movement Club owner also talked about the positivity needed to sustain life and come out from terrific experiences like miscarriage and COVID adding,
"It's really hard. It's really hard but I'm glad that I'm in a place where I do feel very safe. I feel very good about everything and we're just, we're moving forward with positivity and hope."
Also, Read Country Singer Drake White and his Wife Alex are Finally Expecting Baby After Fertility Struggles!
Who is Lindsay Arnold?
Lindsay Arnold is an American professional Latin and ballroom dancer who also choreographed Dancing with the Stars. In addition, Arnold was a contestant on So You Think You Can Dance with martial arts fusion dancer Cole Horibe in season 9.
Also, read Alyssa Scott Is Pregnant! Nick Cannon's Late Son Zen's Mother Has Another Baby On The Way!