Summer House's Lindsay Hubbard and Carl Radke are Engaged! Details on the 4.02-carat diamond ring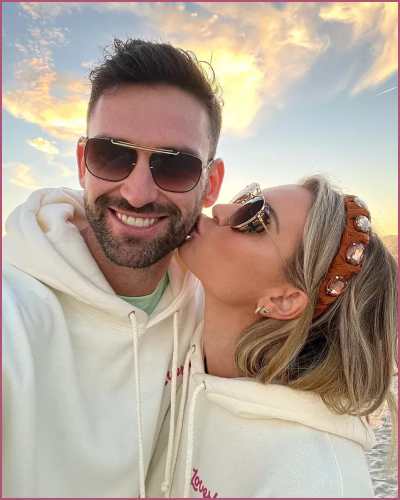 Summer House cast Lindsay Hubbard and Carl Radke are officially engaged as announced on August 28, 2022.
Lindsay is flaunting a 4.02-carat diamond ring as a sign of her fiance Radke whom she met on reality TV.
Learn about the relationship timeline of reality TV fame turned couple Lindsay and Radke. 
---
Summer House casts Lindsay Hubbard, 35, and Carl Radke, 37 are planning theirs forever! The engagement ring says it all!
When did Carl Radke propose Lindsay Hubbard?
Carl Radke popped the big question to PR agent Lindsay Hubbard months after confirming their budding romance from the set of Summer House.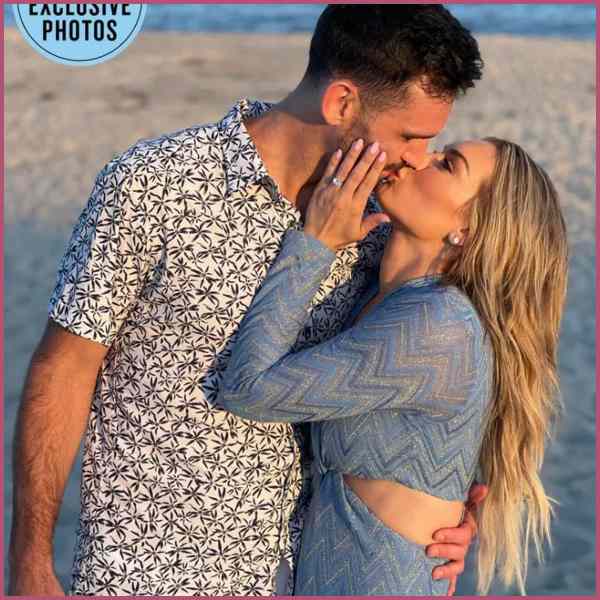 The Summer House cast member, 37, hinted at his thought of forever with his now-fiancee, 36, at Southhampton's Dune Beach. Their engagement party was thrown with dining at Dockers Waterside Marina & Restaurant in the Hamptons for Summer House castmates and their loved ones.
What is the engagement ring of Lindsay Hubbard like?
American actor and producer Radke kneeled down for his wife-to-be Hubbard with a Nicole Rose diamond ring. The ring featured a 4.02 carat which includes a 3.5-carat square brilliant cut cushion with two half-moon diamonds on the side.
Meanwhile, the dreamy proposal Hubbard could imagine for herself is set to premiere in Summer House's 7th season. Their engagement news went viral on the internet after People exclusively reported their love journey on August 28, 2022.
Also, Read Katie Price Gives Mixed Signals to Fans By Wearing Her Engagement Ring after Break Up With Carl Woods!
How did Carl Radke ask Lindsay Hubbard for marriage?
Bumbld cast Carl Radke in an exclusive interview disclosed their engagement detail and the memory that is still alive. Hubbard was taken to the beach saying they were partying with friends but Radke had a surprise proposal planned for the two.
Planning a surprise for beau Hubbard was something that excited him the most. He also confessed how he felt at the moment when he asked her for marriage saying,
"I grabbed the ring, got down on one knee, and I turned her around and told her I wanted to spend the rest of my life with her, how happy I was, and that our love story was just beginning."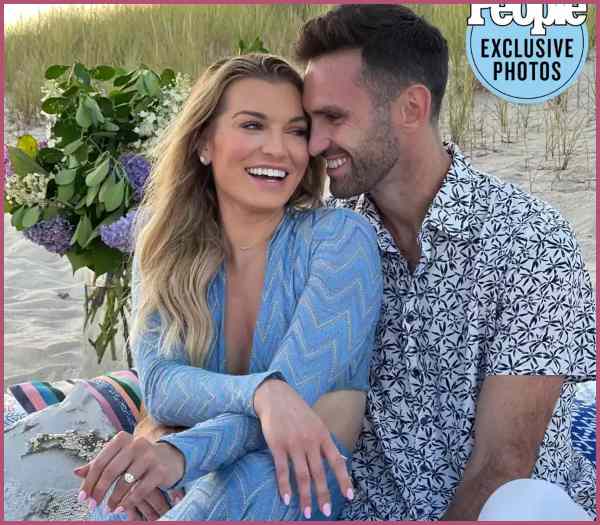 Hubbard who was ready to tie the knot with her fiance is cherishing her engagement ring very much that she couldn't sleep after she got engaged. She explained her feeling,
"I don't think I slept at all last night, I think I just stared at this ring. It's gorgeous. He really crushed it, it could not have been more perfect."
Also, Read Zac Posen's Engagement to Ballet Dancer Harrison Ball!
Lindsay Hubbard is planning a baby and marriage with her fiance Radke
The newly engaged Lindsay Hubbard could not be happier and had her intention very clear that Radke is her partner for life when she said,
"I threw my own timelines out the door, they do not exist. Whether a wedding or marriage comes first or a baby, it doesn't matter. This is my life partner; we want all the same things together."
Stassi from the Vanderpump Rules is welcoming all the feelings, her new relationship milestone, and everything that awaits in their relationship.
Also, Read Teen Mom Star Leah Messer Announces Her Engagement to Jaylan Mobley!