Meet Lionel the 3-year-old hedgehog from Charleston who has become an Instagram star!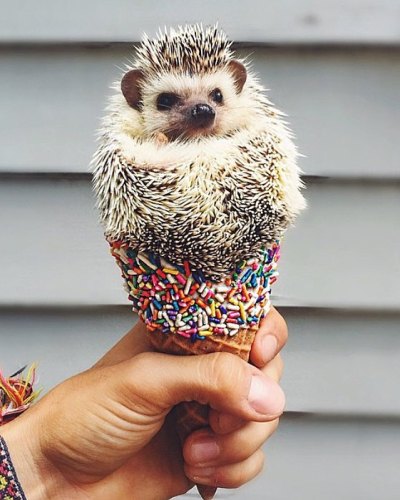 Anna Mathias from Charleston did not know that the small hedgehog she purchased when in her senior year at the University of South Carolina would become an Internet craze and an Instagram star
The little animal named Lionel- after the pop singer Lionel Richie-has such a large fan base that it becomes difficult for her to step out with him
---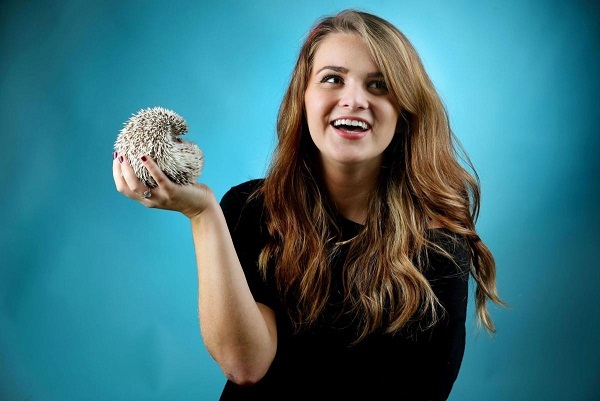 The 3-year-old 2.5 pounds weighting hedgehog has garnered such a fan base that everyone wants to have a selfie with the cute little animal the moment they spot him in his purse, Anna.
Adoring fans besiege the hedgehog and one of them shouts:
"It's Lionel's mom,"
Anna and her boyfriend Nicco Rittmeyer have to rush back to their apartment to save the little animal from getting mobbed.
Nicco jokingly said:
"It's getting to the point where if we bring Lionel out on public we might need to think about getting security. It's just so crazy. Lionel has turned into such a local celebrity, an icon, that we don't bring him out in public too often because we get swamped by all the people wanting to touch him and get photos with him."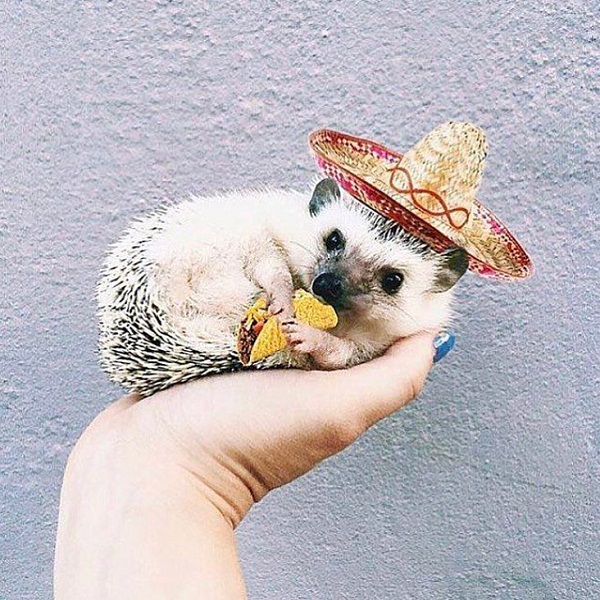 Also read here: Are our animal actors safe and unharmed during the shooting of films?
Anna and her desire to own a pet
Anna was always obsessed with wanting to keep a pet. When she was in high school she was desperate to have one pet but somehow things did not work out.
Later after her graduation from Charleston County School of the Arts, she went to Columbia and joined the University of Columbia. She had overcome her desperation to keep a pet at that time.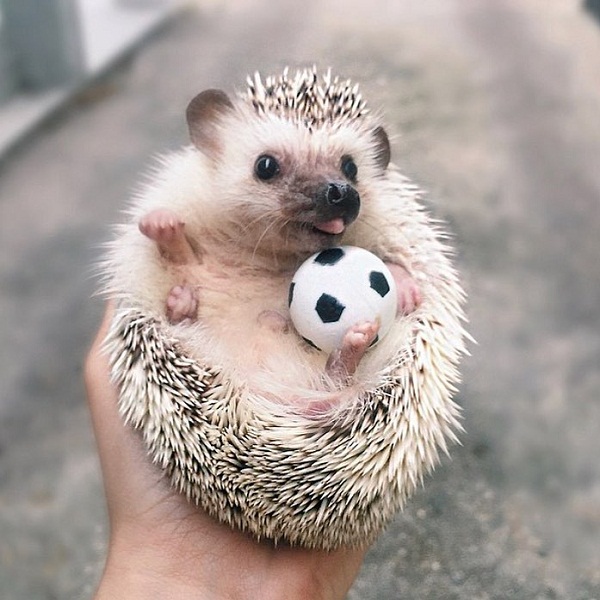 But again in her second year at the university, she felt the urge to have a pet. She was seriously considering keeping a dog.
Around the same time, her sister Callie called her and told her that a boy whom she knew from her Charleston college days wanted to sell his hedgehog.
Anna wasted no time and the next day she was at the boy's house to get the hedgehog.
Anna said:
"Callie knew how much I loved hedgehogs,"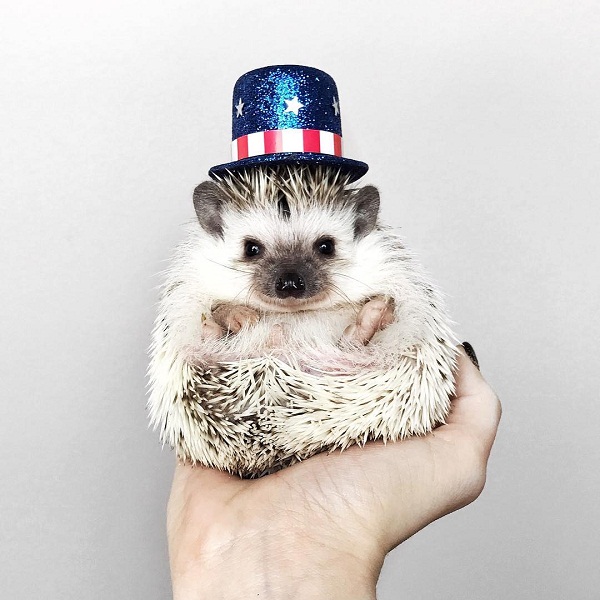 Read here: True animal love! Brandon McMillan's animal training career, his TV show 'Lucky Dog', his childhood, and singlehood!
The start of Lionel's career and Anna's fame and money
Anna was so fond of the new pet that she began putting up his pictures on her Instagram. She put so many of them that her friends got tired and told her to stop.
Anna recollects:
"They got so sick of Lionel after a couple of days, but he was just so cute that I couldn't help myself,"
Anna found a solution and created Lionel's own Instagram page. In a week, he had collected 1000 fans, and soon the number crossed 100k. Joe Jonas reposted the hedgehog's picture on his Instagram and even Instagram put up his picture on their Instagram site with its 247 million followers.
The animal got a good exposure through these acts. He was featured on the People and Forbes websites.
He appeared on the television and on Buzzfeed and LADbible. Anna said:
"This was never planned,"
His Instagram has 134k fans which is less than the 3.7 million of Nala the cat, 2.5 million of Grumpy Cat, and 3.5 million of Doug the pug.
Anna said:
"In the grand scheme of things, we're pretty small fish. There are pet owners out there that are making millions of dollars each year, and that's what they do for their full-time jobs."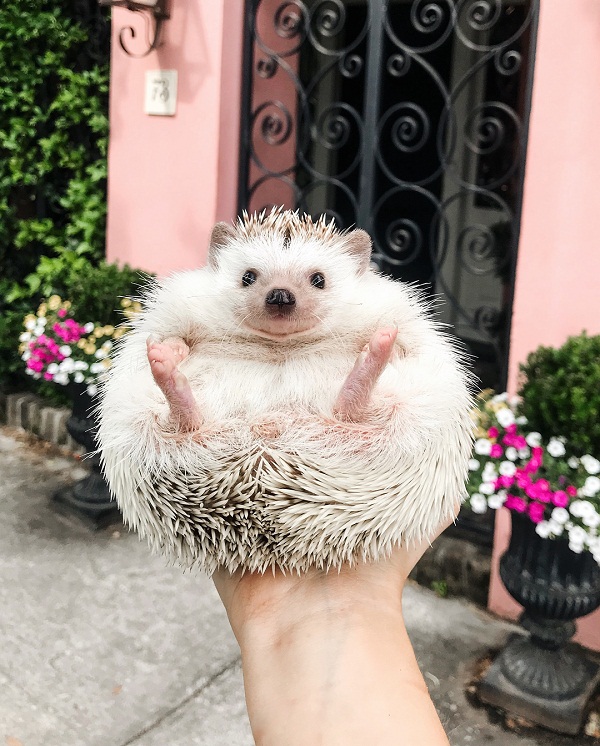 Anna received a degree in marketing and public relations and works at the Lovely Bride store. She started to sell Lionel T-shirts and socks and could monetize his fame. Wayfair also signed Lionel for their product sale.
Lionel is booked with The Dog Agency and Nicco said:
"He helps pay the rent,"
Anna could get sponsorship for LA and NYC Petco conferences and her trip to and fro was paid in full. She added another hedgehog called Lilo who is better with people than Lionel.
Reference: postandcourier.com