Lionel Messi, and His wife Antonella Roccuzzo having Luxurious Honeymoon in the Caribbean with Children! Check Out the Fun!!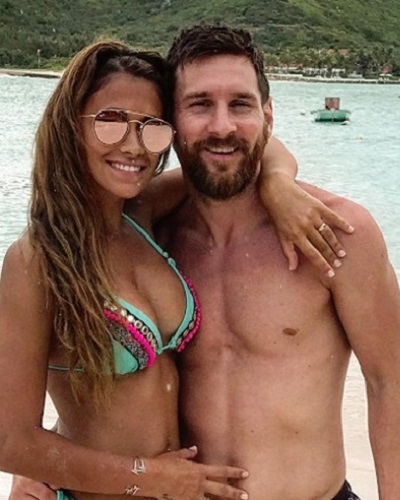 After having the wedding of the century, Lionel Messi, and his childhood lover, now-wife Antonella Roccuzzo are having the time of their lives on the luxurious Honeymoon in the Caribbean.
---
Let's See the Details!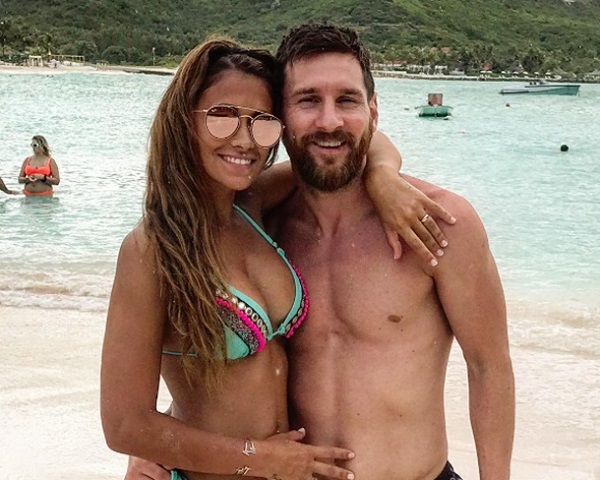 Lionel Messi, and wife Antonella Roccuzzo Honeymoon
The Perfect couple got married in front of the public in Australia and it was just awesome and now continuing the feeling the Dou had their Honeymoon in the stunning holiday resort.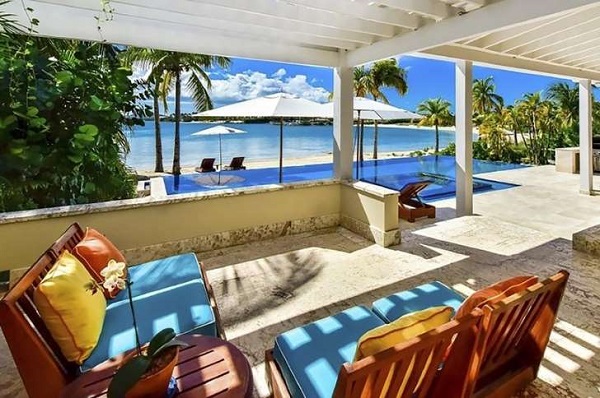 Five-time Ballon d'Or winner Messi being the luckiest guy in the world got to marry his childhood love and went off to the Caribbean island of Antigua to celebrate.
We can't say the two were the only ones there as they were joined by their beautiful children Thiago and Mateo, enjoying the time as well.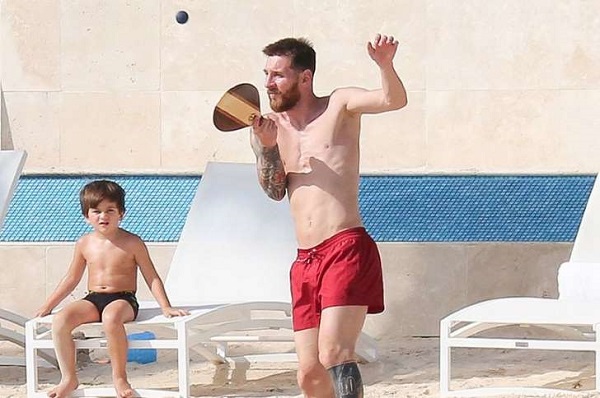 The Couple was enjoying the lavish hotel as they soak up the sun in a luxury £3,500-a-night pad. They also played some games in the pool with the children and surprise to all they were joined by Messi's TeamMate Luis Suarez.
Although having a friend in Honeymoon is not the best surprise since there were children already so it was kind of the family vacation thing.
Suarez and his family popped in to see the newlywed couple and the two Barcelona superstars shared a game of head tennis in the pool.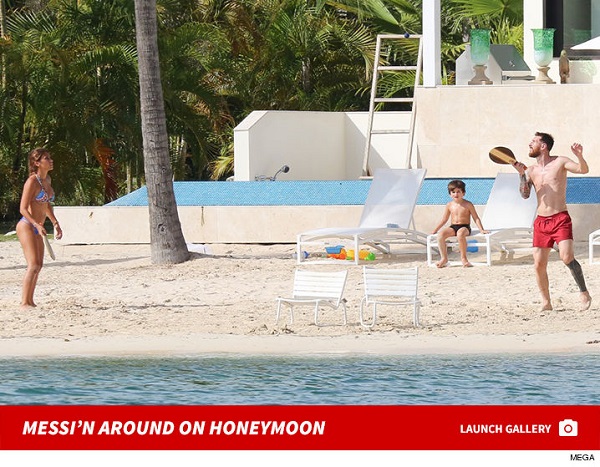 But the star will be expected back for Barcelona pre-season training on Friday as Messi signed the contract with Barcelona until June 30, 2021. Messi's new deal comes days after the 30-year-old's marriage to childhood sweetheart Antonela Roccuzzo.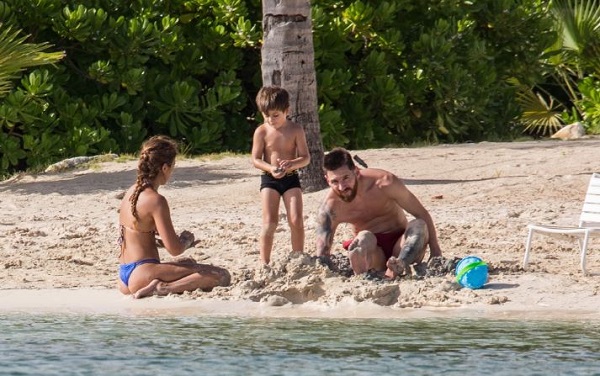 But until then they are enjoying the surroundings of the exclusive getaway without having to care about the world.
Short Bio on Lionel Messi:
Lionel Messi is an Argentine professional footballer. He is best known as the player for Spanish club FC Barcelona and  Argentina national team. He is considered to be the best player in the world and has become the only player to win five FIFA Ballon d'Or awards, four of which he won consecutively, and the first to win three European Golden Shoes.
More Bio…