Lionel Richie's bassist Ethan Farmer stabs himself repeatably after eating pot edibles!!
Lionel Richie's Bassist is currently in the hospital after reportedly stabbing himself multiple times. He had a terrible reaction to eating edibles. After ingesting them, the rocker repeatedly stabbed himself, TMZ reports.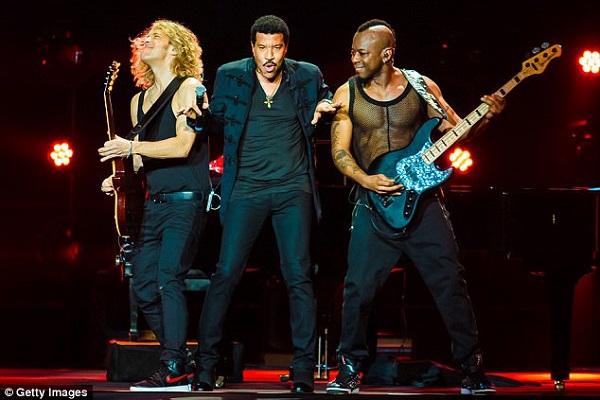 Lionel Bassist during Edibles
Lionel Richie's bassist Ethan Farmer had a bizarre reaction on Tuesday, May 30 after ingesting some pot brownies, and cookies at his San Fernando Valley apartment. According to TMZ, Ethan Farmer had eaten the marijuana-laced #Baked Goods, totally freaked out and began stabbing himself repeatedly.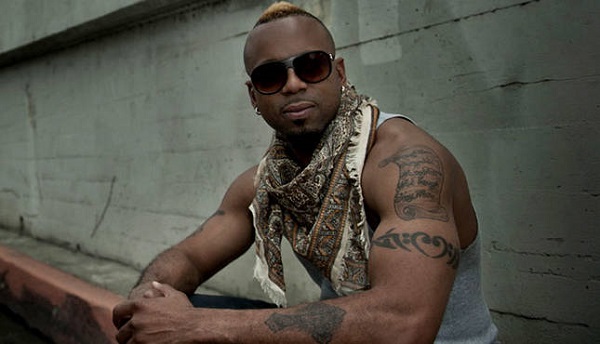 Reportedly, Farmer was hanging out with his friends at his apartment in San Fernando Valley, where they were eating cookies and brownies laced with THC. After ingesting the pot edible, Farmer had a bad 'reaction' and began stabbing himself multiple times. Farmer is currently still in the hospital and is recovering.
Ethan Farmer Hospitalized for Bizzare reaction
Police officers arrived on the scene of the 911 stabbing call at 10:00 p.m. where they reveal they found Richie's bass guitar player, Ethan Farmer bleeding from a number of areas on his body, all self-inflicted knife wounds. Reports state that Farmer and a group of his friends had been indulging in the baked edibles when all of a sudden he began acting strangely, became violent and started stabbing himself.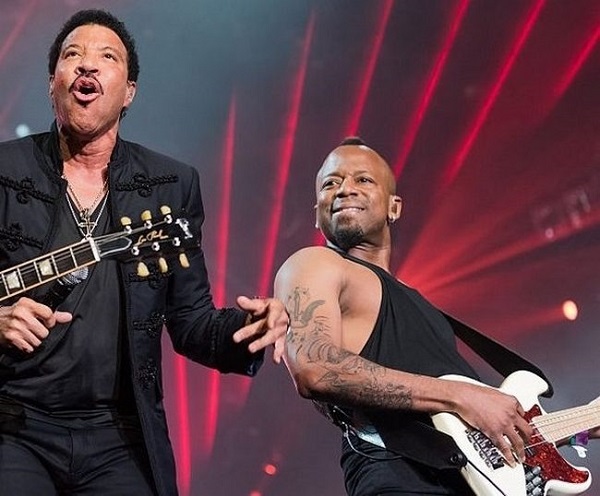 Paramedics treated his wounds and transported Farmer to a nearby hospital, where he stayed until late Friday. The celebrity news site stated that they had spoken to Farmer, and he refused to comment anything further than that he was recovering.
TMZ claims that Farmer had a bad reaction to the marijuana baked goods. When mixed with baked items pot can reportedly take longer to enter the user's system than from smoking it, but, the effects and high users feel from edibles often last longer than from smoking the drug.
Effect of drugs- Pot brownies, more dangerous than you think!
When eaten the drug goes directly into the user's bloodstream and can at times, cause the user to become very paranoid and experience very frightening behavior. Some self-proclaimed experienced edible weed users have claimed that they have never experienced such a reaction to edibles, and feel that Farmer may have been using something, a little stronger than just weed.
On Sunday Ethan, 42, shared an Instagram video in which he did not discuss the reports but, revealed he was with his mother: 'Good morning everybody, guess who still sleeping in bed with their momma? Mother's love, ain't nothing like it.'
Ethan is also known as E-Bassman, throughout his career he has worked with singing sensations Destiny's Child, Aretha Franklin and Janet Jackson and Justin Timberlake. Farmer first began playing the bass at only six years of age. In high school Farmer began taking a serious interest in playing after learning that he was talented enough to make a career of it.He credits his Chicago upbringing for expanding his horizons past gospel and exposing him to rock, jazz and blues.
Let's hope Ethan have a fast recovery!
Check out-Protective Daddy! Sofia Richie Reveals Her Dad Lionel Richie Tracks Her Cell Phone After Those FaceTime Pics in Cannes! All the Details about Cannas!!
Short Bio on Lionel Richie:
Lionel Brockman Richie, Jr. is an American singer, songwriter, actor and record producer. Beginning in 1968, he was a member of the funk and soul band the Commodores and then launched a hugely successful solo career in 1982. He also co-wrote the 1985 charity single "We Are the World" with Michael Jackson, which sold over 20 million copies.He is also a father of model Sofia Richie.