Lira Galore Sex tape leaked; denied that the man in her sex tape is NBA free agent Lance Stephenson!!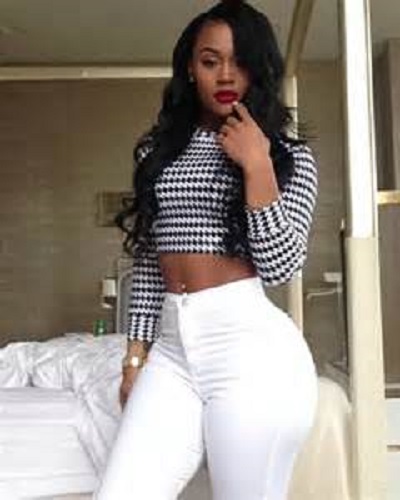 ---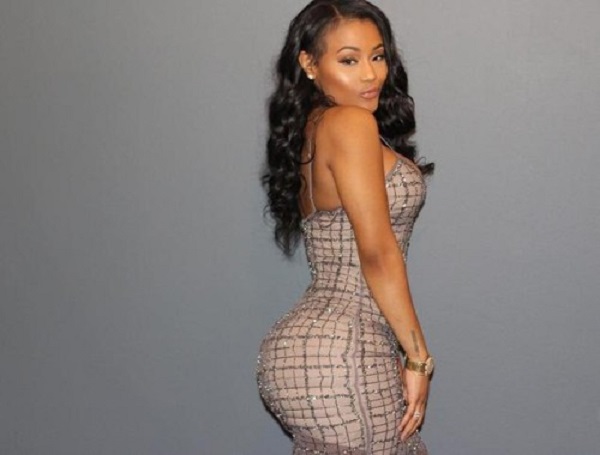 According to TMZ, the Instagram model and former fiancée of rapper Rick Ross said she and her manager have randomly texted the video first, and that the footage is "old."
The "ex-boyfriend" in the video is obviously not Ross, and also denied that he is NBA player Lance Stephenson.
After the video went viral she says that she is going to find the one who is responsible for this and also the bloggers who have shared this video.
"I filed my police report today, and we have our lawyers on top of it. We already have information. Like from the number we traced the names. We already know who you are."
As for going after the bloggers who posted the footage, Lira says:
"It was posted without my consent. Yall didn't come to me about it first, yall didn't ask me about it, and also, it's not credible."
Once graphic images from the video went viral this morning, Lira, 23, bluntly addressed the situation on Twitter:
"Y'all never seen nobody suck d*** b4?? .. Everybody let's relax."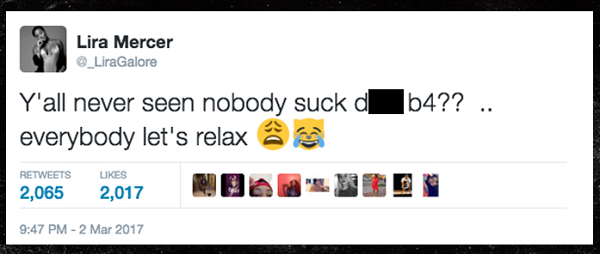 When all the people argue saying the guy in the leaked video is Lance Stephenson but she denied it by writing-
"Everything is not tea. Everything is not ok to put on the world wide net. Another thing, let's make sure we have facts. No, the guy in the video isn't Lance. I know of Lance because he dated my best friend. I'm sure he would concur that we don't know each other personally."
Relationship between Lira and Ross
Ross proposed to Galore in a jewelry store in New York City. She explained how it happened to XXL Magazine,
"I always thought when someone proposed to me, I would cry. But I was so happy, I couldn't cry. I was emotional but I was happy. He was very sweet about it. It was a surprise. I thought I was going to get a new watch or something. But it was all planned out."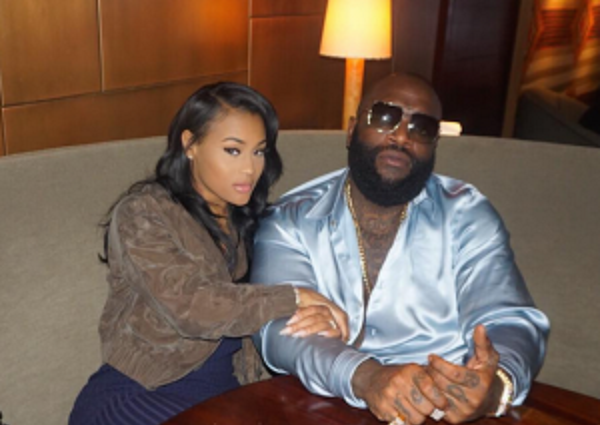 Galore went on to talk about what she learned from her relationship with Ross saying,
"Pay more attention to the signs that are there. And definitely, continue to work because I stopped working when I got with him. So, definitely, always continue to work to be able to support myself and stand on my own two feet. And to pay attention to the signs that are there."
Galore discussed her time with Ross,
"This was my first time in a public relationship, so I was happy about putting it out there. But people on social media don't like to see that type of stuff, so they dug up old stuff that didn't matter."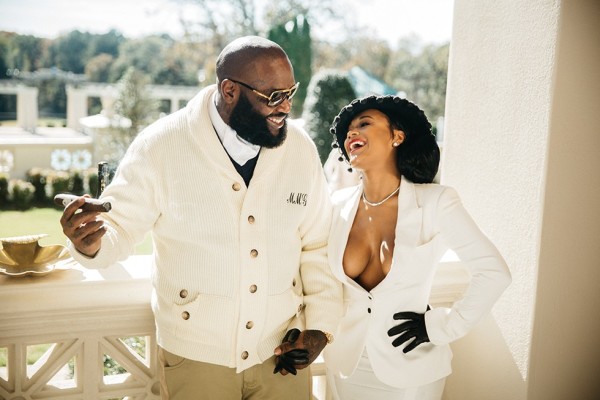 Galore guessed that she and Ross would one day get married. The couple had allegedly split over a photo of Galore and Meek Mill together at a club. Galore explained the break-up,
"We just decided to go our separate ways. I'm 22 and this was my first time in love and I put it out there. I'm still in love with him, but some things don't go as you would like them to go."
Other details of Galore's leak incidents
This isn't the first time that some of Galore's personal moments have been leaked online. In May 2016, her private direct messages on Twitter were hacked. The messages were to actor Mike Epps and rapper Yo Gotti. One of the messages between Epps and Galore mentioned the two booking a hotel room together which later she denied the hacking tweeting,
"YOU ALL GOT PRANKED. My friends recording outside actually."
Furthermore, she has been linked to Justin Bieber and Drake while she was also engaged to Rick Ross. Previously, Lira was in a serious relationship with the NBA star Pat Beverly before she met Drake.
According to the rumor Lira has been dating Quavo who is the rapper. They started dating in January 2016 but parted in March 2016.
About Lira Galore
Glamorous model Lira Galore, who is from the United States and got the popularity suddenly after the model's engagement to William Leonard Robert II famously known as the ex of Rick Ross. She is a professional model and dancer through which she has been making lots of money he said in the interview. More bio…