Lisa D'Amato opens about her traumatic experience caused by Tyra Banks on 'ANTM'! Know about their age, married life, children, social media, biography
Lisa D'Amato called out American TV personality Tyra Banks after a decade of appearing on her show America's Next Top Model. 
On 28th January 2021, she posted a video on Instagram asking Tyra to address the pain and trauma she caused her and other contestants of the show.
---
She said,
"This message is for Tyra Banks. Remember me? Hi. Lisa. Remember when I had an opportunity to ask you one question in season 5 — a modeling question — and I came in and asked you a question that wasn't about modeling and you kicked me out? Can I get that question back?"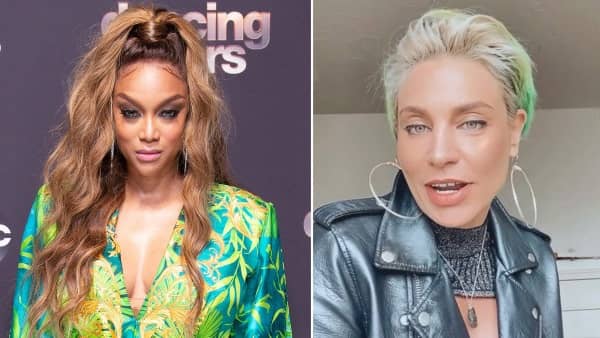 Lisa also revealed that she risked breach of contract by appearing on an episode of E! True Hollywood Story and revealing how she was mistreated on the show.
She said,
"I did it knowing that this was a breach of contract, still, because I felt like it was my duty to warn other girls that were going to audition for America's Next Top Model to know that what you guys do and the way that you guys would poke me and use my childhood trauma against me, day in and day out," 
She was heartbroken about it and was not happy with what had happened. She is one of the many women who have faced such an experience on the show and came forward about it.
What is the age of Lisa D'Amato?
Lisa D'Amato was born on 22nd October 1980 in Los Angeles, California. She is 40 years old at present. Her other names are la Puchinetta, Lisa D., and Miss October, and now she is Lisa Marie D'Amato Friedman. She is the daughter of Peter. But her parents got divorced when she was two years old.
Lisa was in her mother's custody for 25 years. At the age of 12, she started modeling. She has worked for companies like XOXO, Barneys New York, Teen Magazines, Sassy, Seventeen, Surfer Magazine, Guess, and more.
Also read Pamela Anderson Married to her bodyguard Dan Hayhurst. Who is Dan Hayhurst? Also read their Age difference, Net worth
Lisa D'Amato and Adam Friedman's married life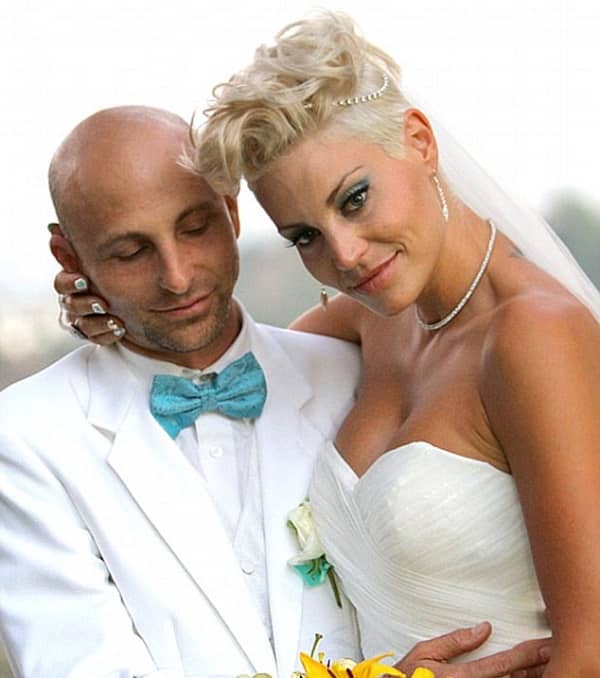 Lisa D'Amato is married to entrepreneur Adam Friedman. They walked down the aisle on 30th September 2012 in the Hollywood Hills.
She wore a veil and diamonds in her platinum blonde hair, diamond earrings, and a matching necklace, and was escorted down the aisle by her father Peter. Likewise, her husband Adam wore a white tuxedo with a turquoise bow tie and a white rose on his lapel.
Their wedding was attended by Bre Scullark, Laura Kirkpatrick, Alexandria Everett, Drew Pinsky, and Heidi Fleiss. They have two children together.
Their firstborn was named Daxel Vaughn born on 28th September 2013. Likewise, their son Venice Sire was born on 22nd September 2016.
Lisa D'Amato has an Instagram account with 145k followers. She has made almost 4k posts on her account. She is a supporter of Joe Biden and Kamala Harris and has made it clear that she does not like Donald Trump.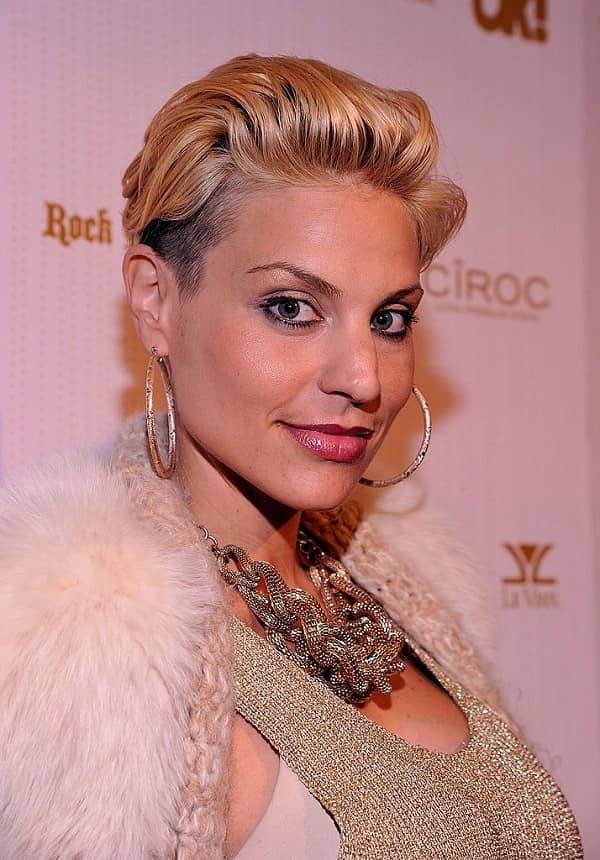 Lisa has a Twitter account with 32.6k followers and joined it in February 2009. D'Amato also has a Facebook account with 50k followers. She joined Facebook on 9th December 2009.
Also read All details about Yoatzi Castro's toxic relationship with ex-boyfriend Jessie Andrade! Know about her son, family, brother Louie Castro, surgery, social media, biography
Short bio on Tyra Banks
Tyra Banks is an American citizen. She is a television personality, actress, businesswoman, and producer. Additionally, she is also an author, former model, and occasional singer.
She is well-known for working with Victoria's Secret as their angel and also with Sports Illustrated Swimsuit. Read more bio…